This is a very handy widget that enables you to neatly display a dropdown list of links. 
You can link to a page on the website, a document that you have uploaded into the Documents area, an Online Form, an Email address or any Website URL.
To get started, on a page of your website click Add Content and select Dropdown List from the widget list.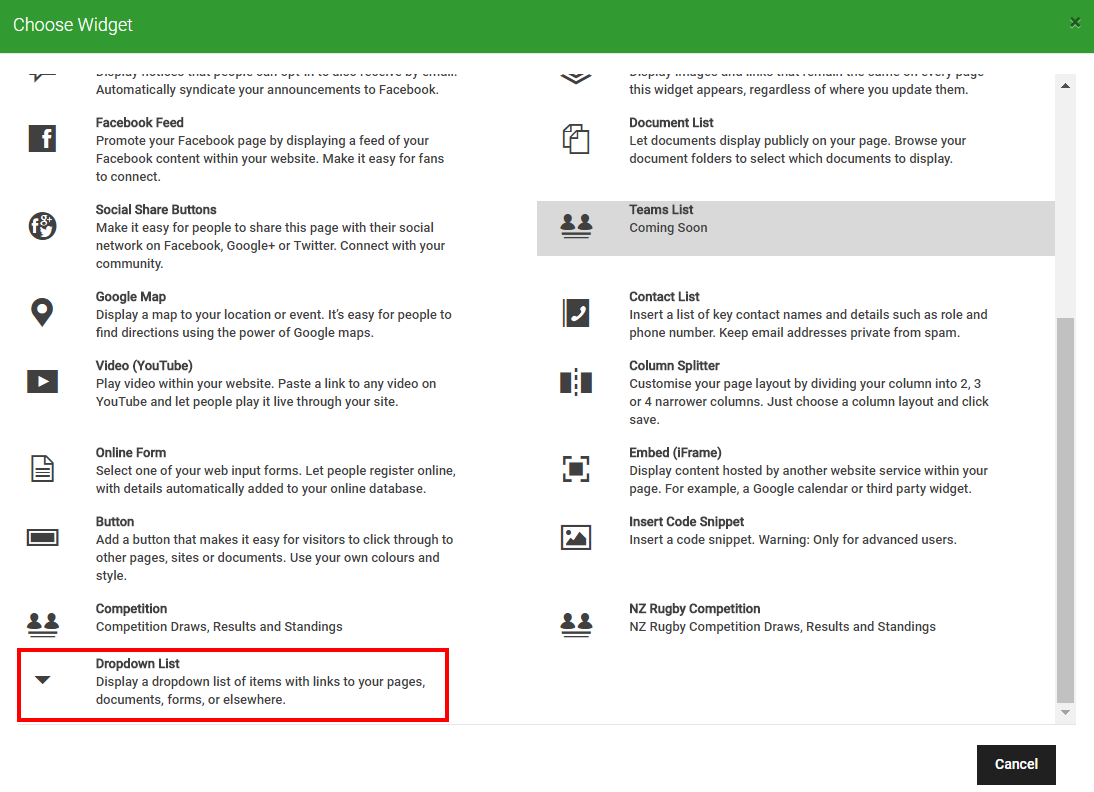 Add a List Heading then add the item name and what you wish to link to. In the example below this is displaying a list of online registration forms.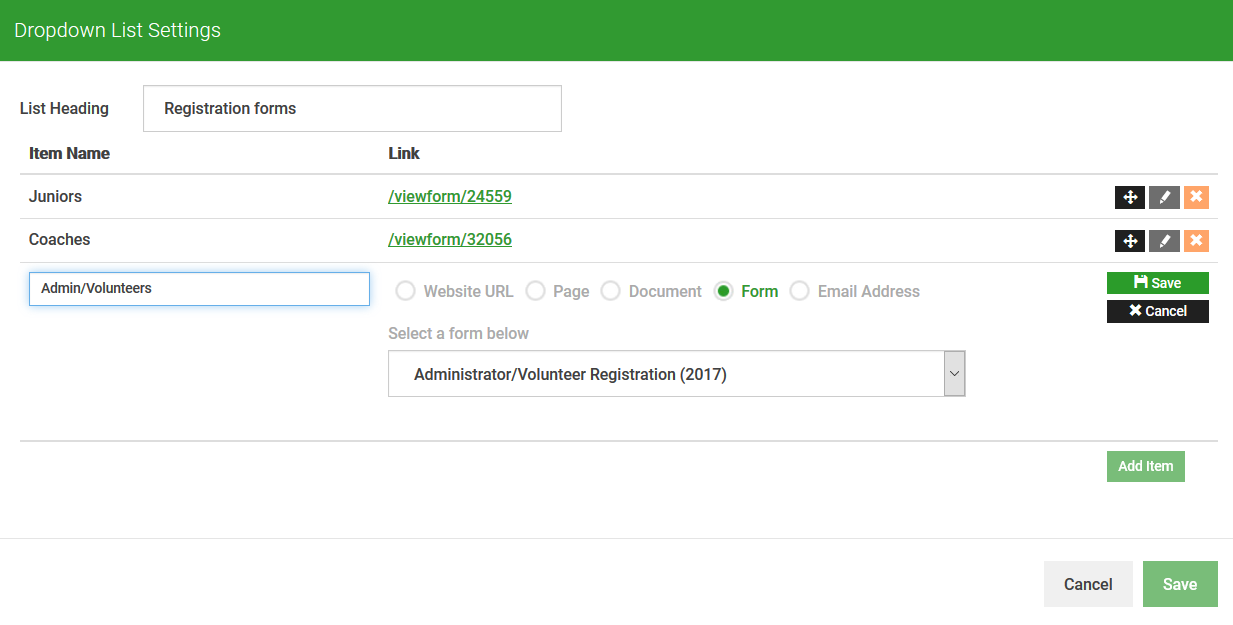 When viewed on screen viewer click the drop down arrow beside the name to select the options.