Applying filters is the best way of using your data productively. Each SuperCRM user has their own set of filters. You can create multiple filters. Applying a filter changes the list of people displayed in your view.
When CRM is first enabled for users in your organisation, a default filter is created for you. This filter will load people that belong to the most recent season that you have forms for. However, if you do not have a season listed on any of your forms, the default filter will instead load people belonging to the first registration database of your organisation. You can change the default filter by following the instructions listed below: Changing your Default filter
Create New Filter
To create a filter, click the Filters icon on the top left.

Select Create New Filter.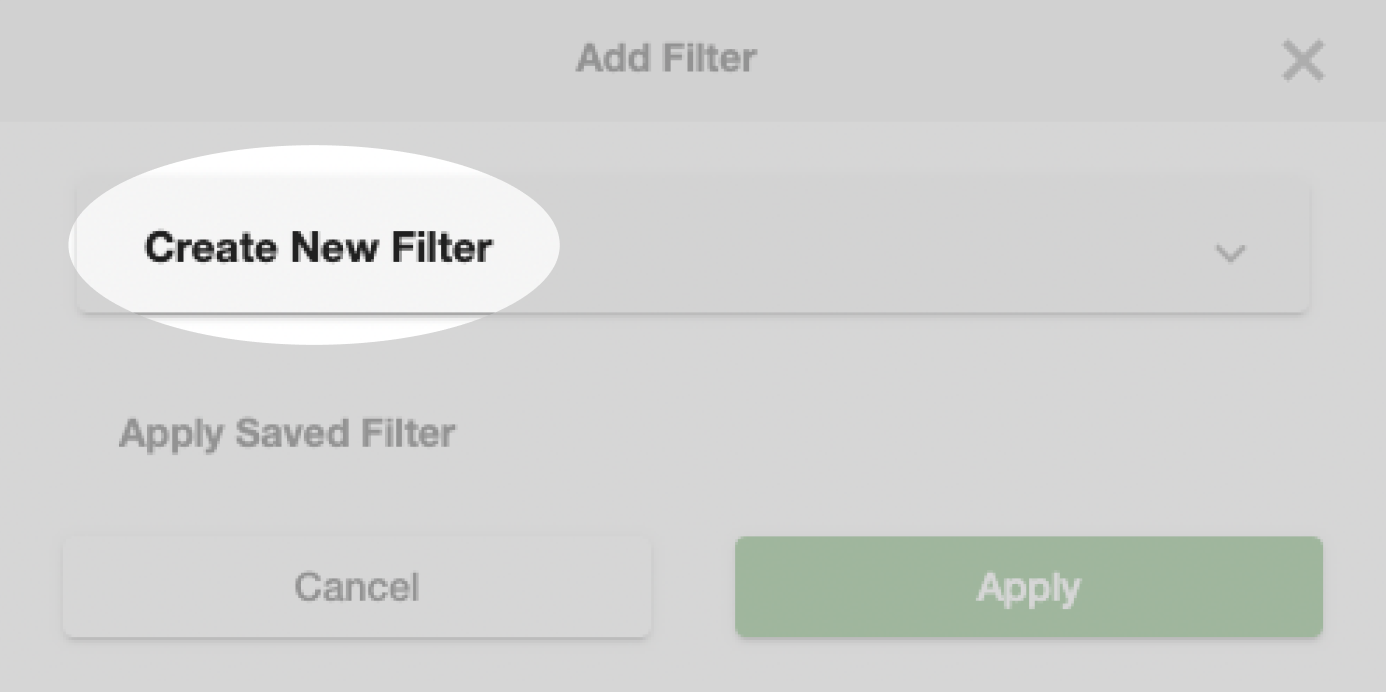 A list of all available options will appear that you can filter on. Many of the options eg. Gender, Ethnicity etc relate to system fields that have been used on a form. Most commonly you will be filtering on a particular Season and then on an Organisation Form within that season. In this screenshot below, the default filter is going to be set to display the registrations for the 2021 Season.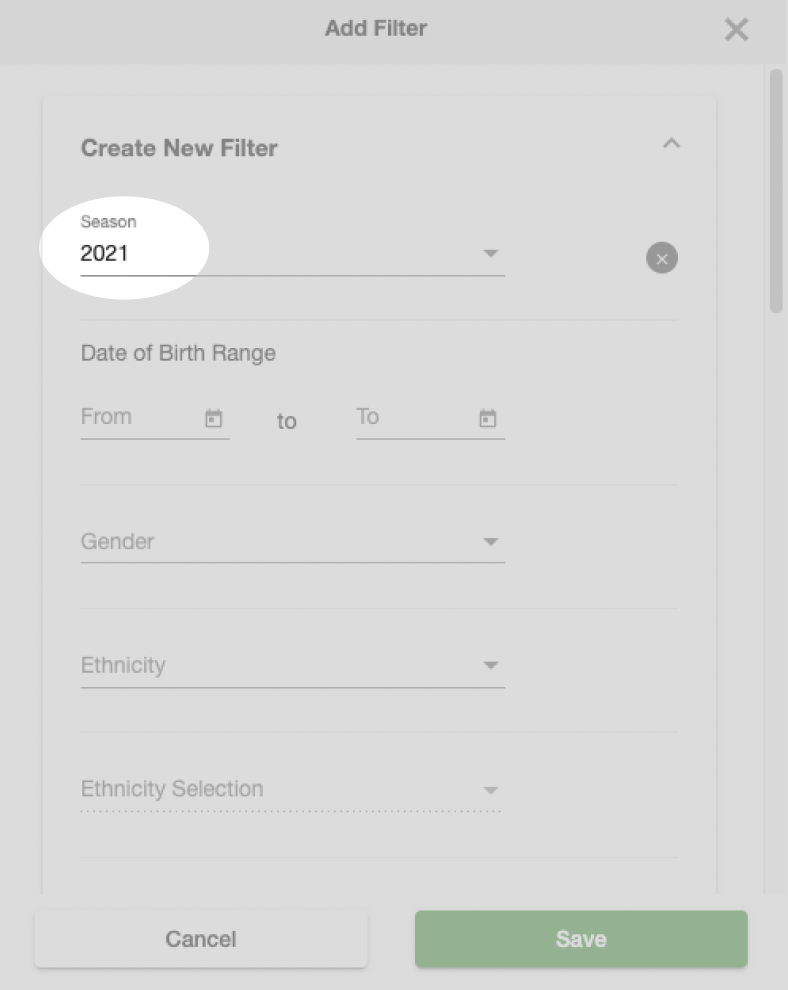 Once you have selected the options to filter on you can save your filter. Tick on Save Filter, it auto populates the name of the filter with the options you have selected. You can overwrite this and edit the name of the filter then click on Save.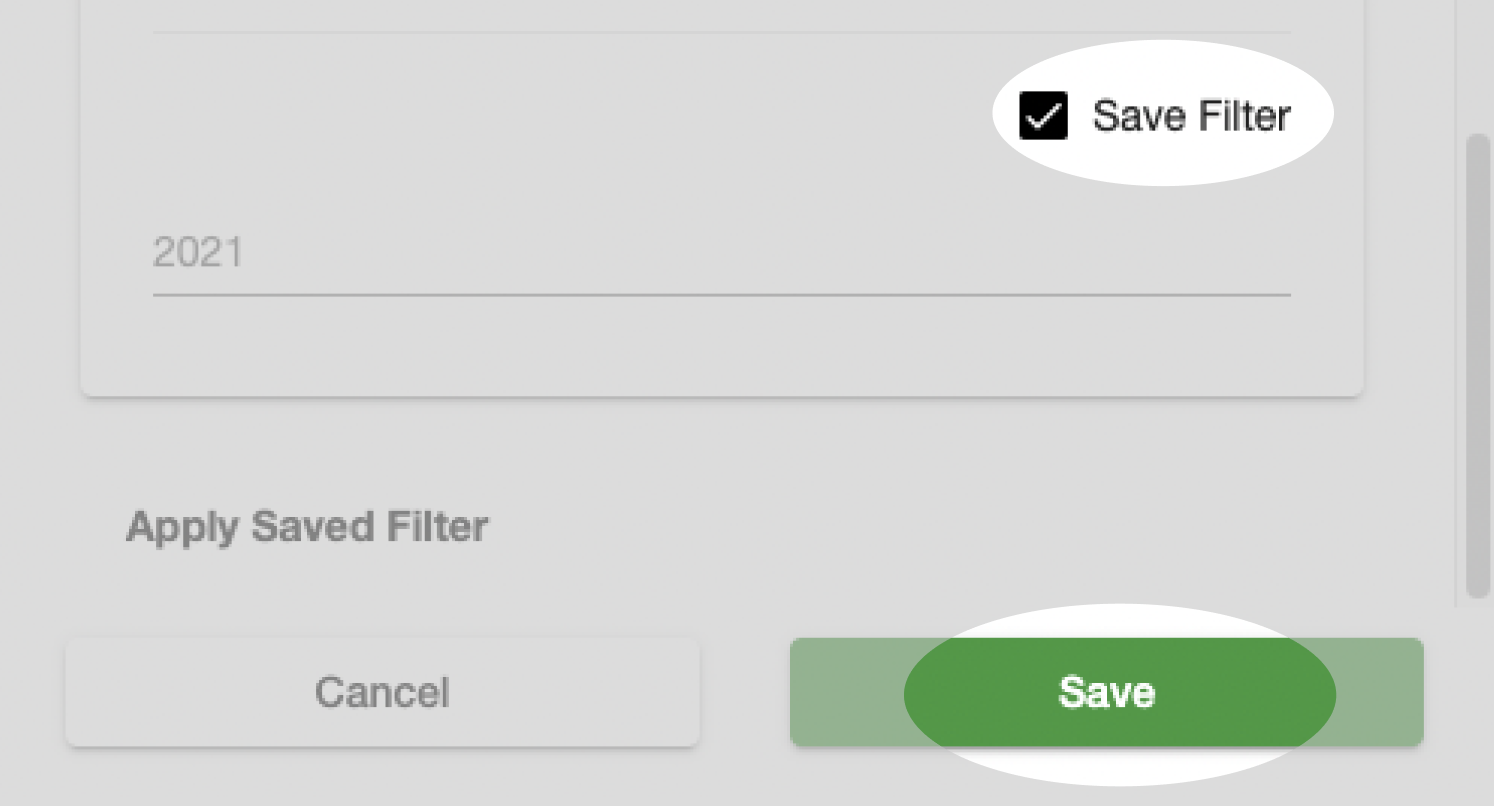 Now click on Apply.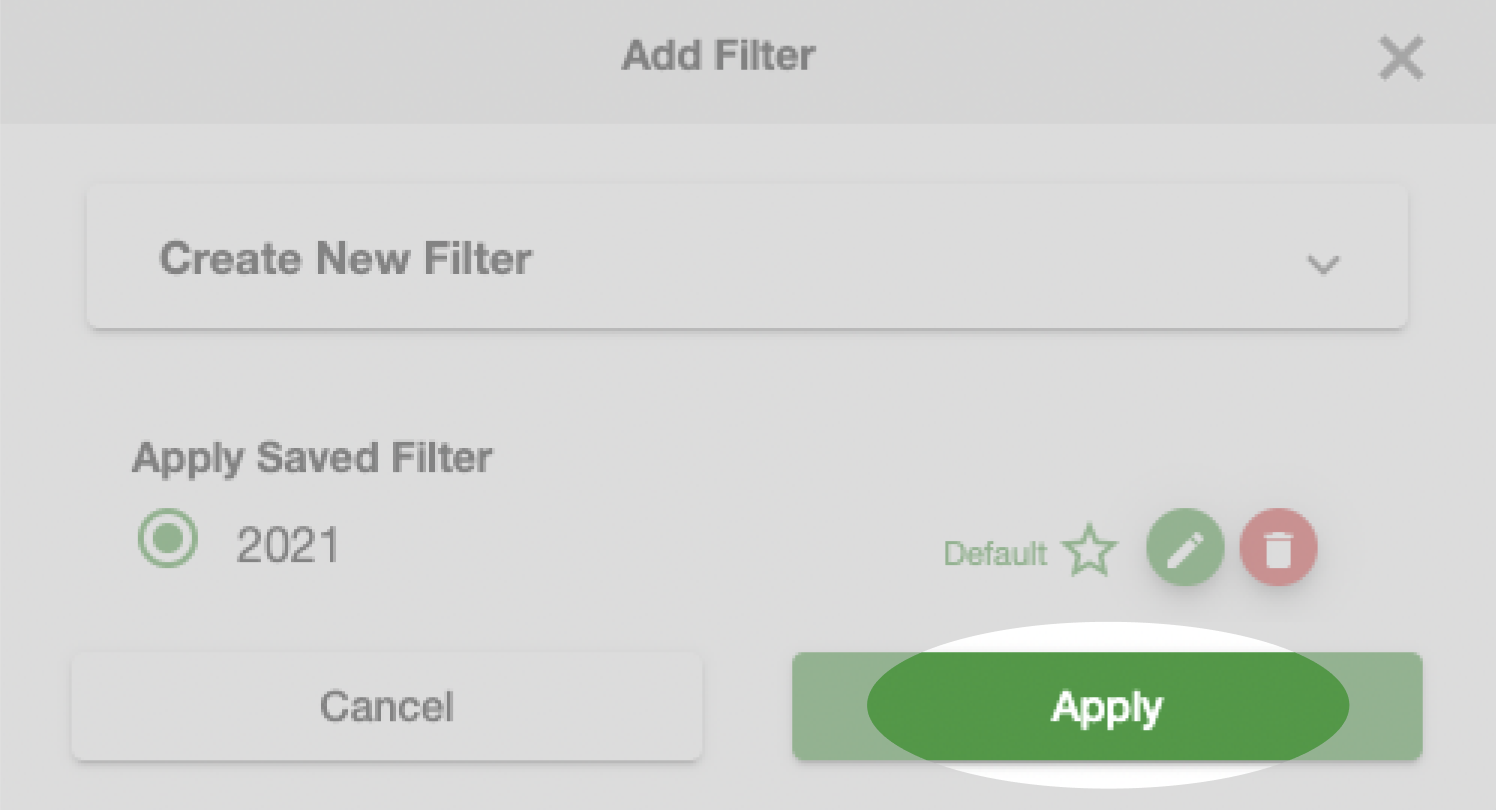 The Default filter has Default beside it. This is the filter you view each time you go into SuperCRM so we recommend setting this to be a filter you commonly want to view.
Changing your default filter
Click the Filters icon on the top left.

Your saved filters will appear, with your current default filter identified with a green star.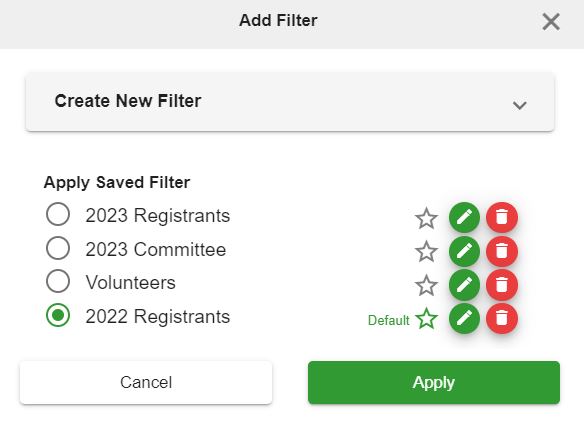 Click the star next to one of your other saved filters to set this as your new default filter, then click Apply.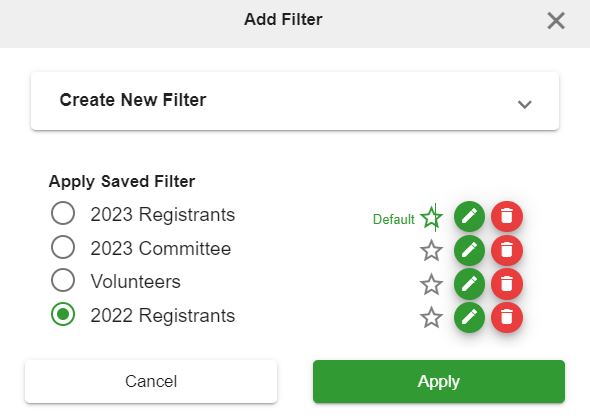 Advanced filtering
You can apply one or more filter options to further narrow the list of returned results. Typically, if you are filtering on a particular season you will select the year then the Organisation form. If you are wanting a greater level to filter on (E.g., DOB, Ethnicity, Gender) you can use the other system fields to filter on. In this example, the 2021/2022 and 2021 seasons have been selected, and under that, the form of Winter Holiday Programme 2021. You can click on Select All to quickly select all items within a filter option or select None which denotes no value populated for this person.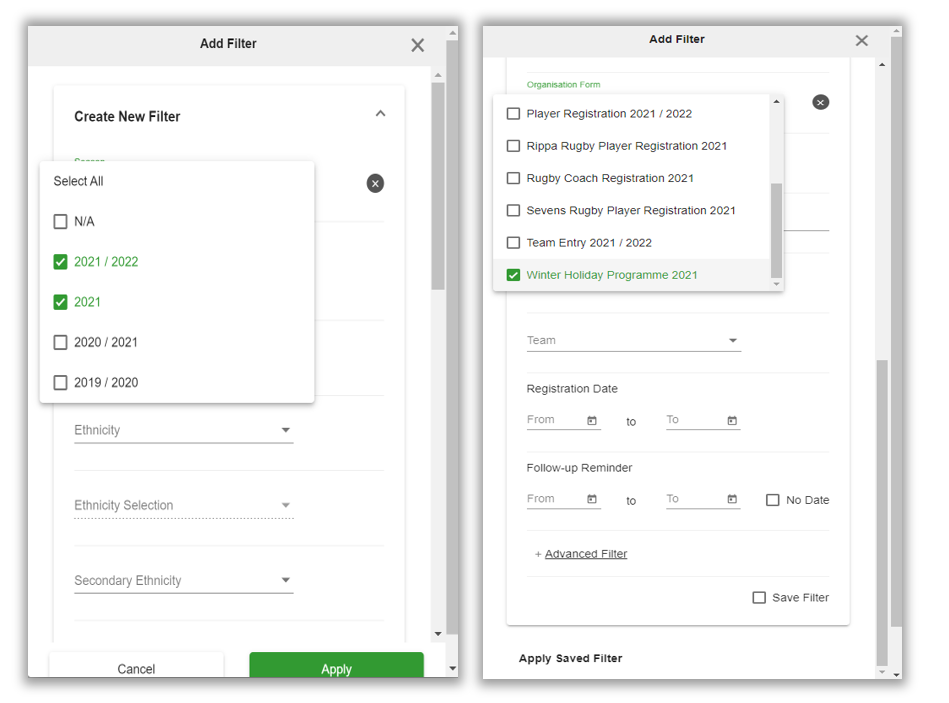 Note: If you have a large database, we do not recommend selecting Select All as it may take some time to filter on your database.
When you have selected the filter options, you can narrow the list further and choose specific questions to filter by clicking on + Advanced Filter.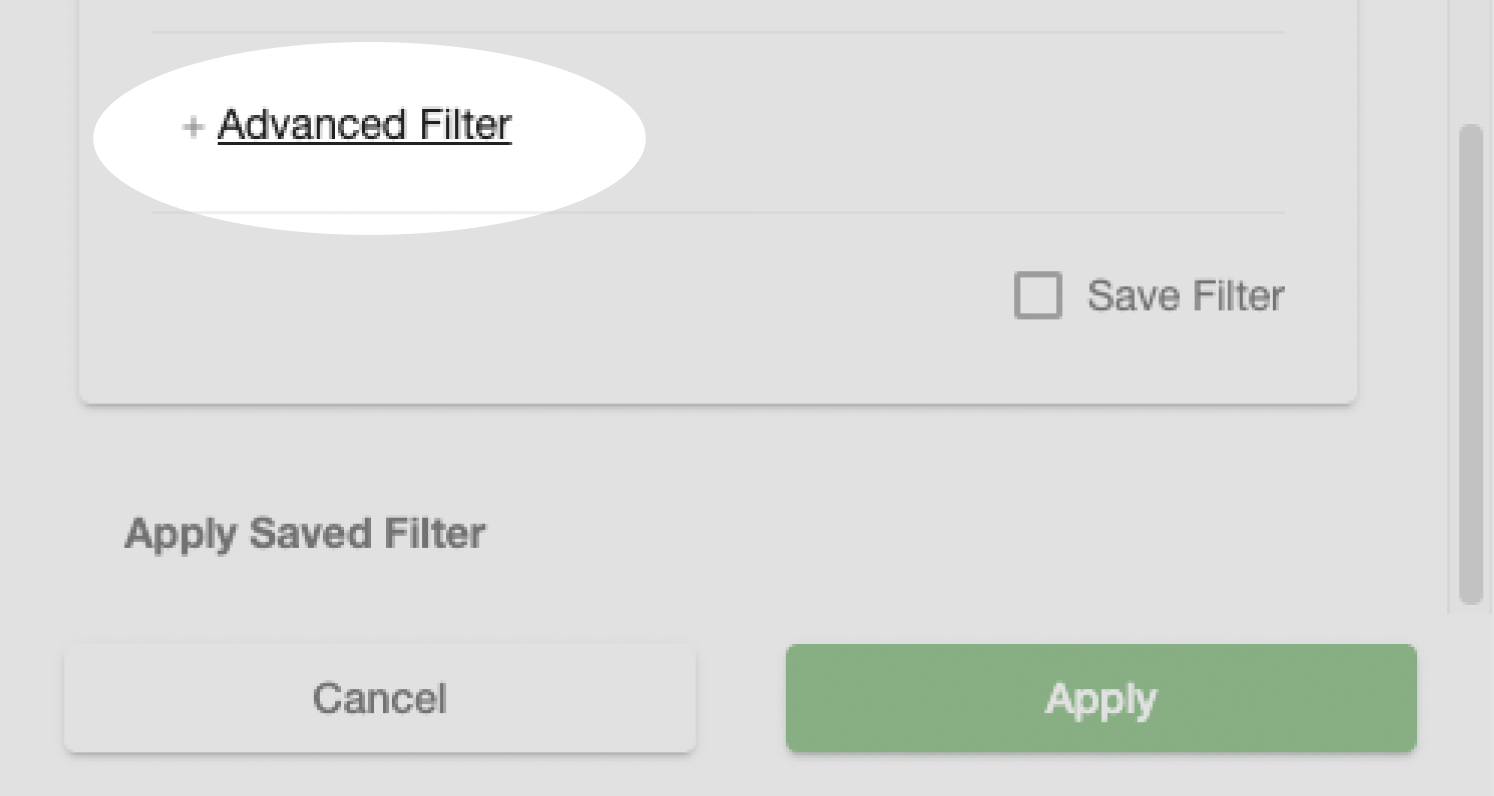 You can then choose the question you would like to filter on and choose a specific answer (this depends on how the question is set up in the form). In this example, the Winter Holiday Program form has a field asking 'What days do you prefer to train?' and provides a selection of days to choose from.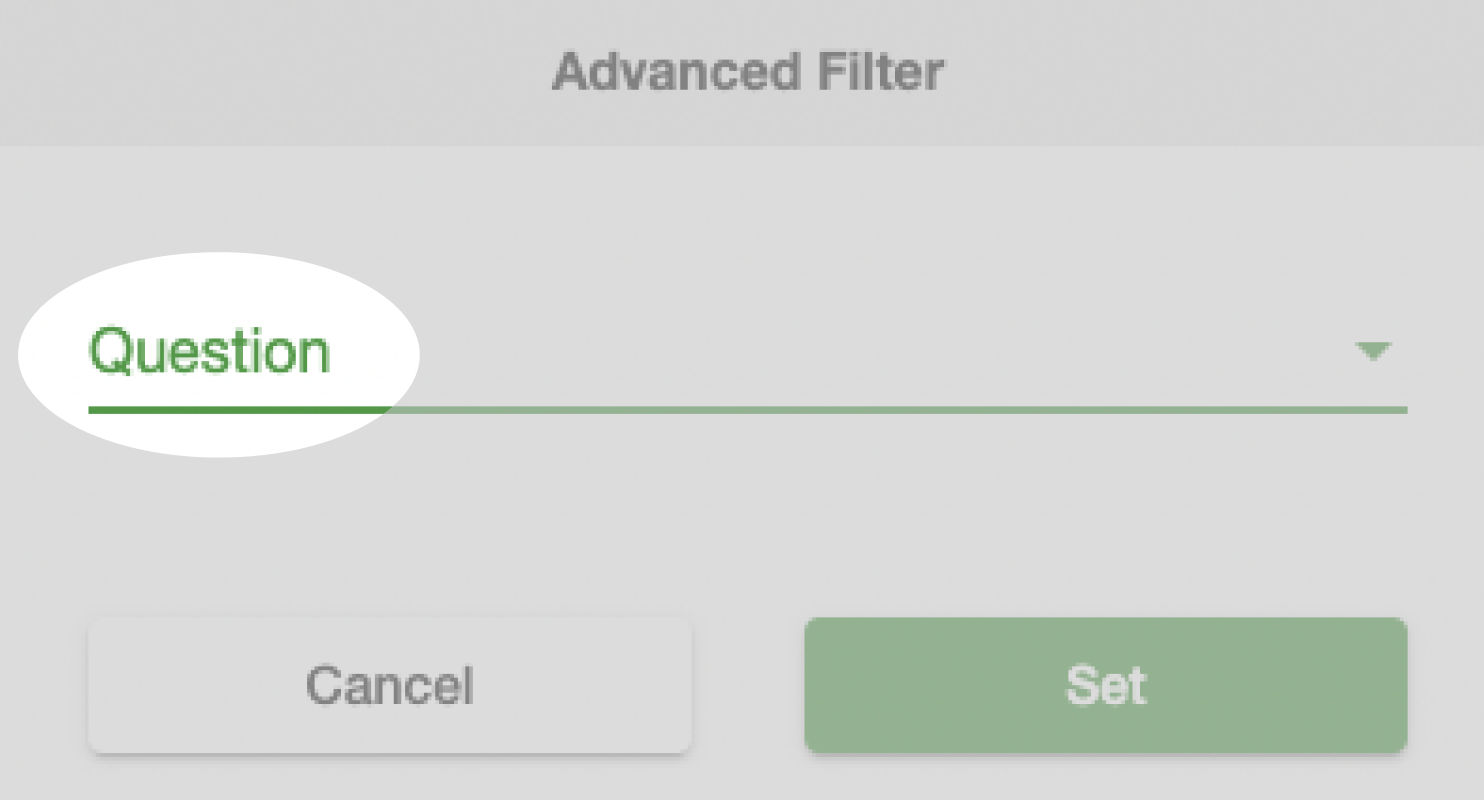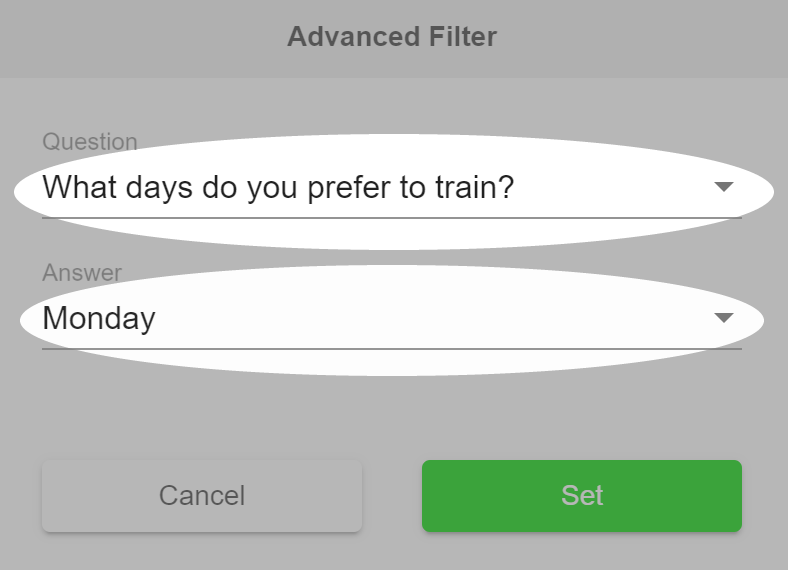 Select Save Filter if you want to reuse this filter in future. You can rename the default filter description by clicking into the text box and entering your required filter name. There is no limit to the number of filters you can save. Therefore we recommend you save your filters for easy reference at a later stage. Treat each filter like it is a customised report you are creating.
Click Save. Then to see your filtered list click Apply.
Filtering by Tags
If you have added tags and applied them to records (see Adding a Tag), you can then set a filter against those tags by clicking on the Filter by tags... field.
Note: When you filter by tags, you do not need to select any other fields.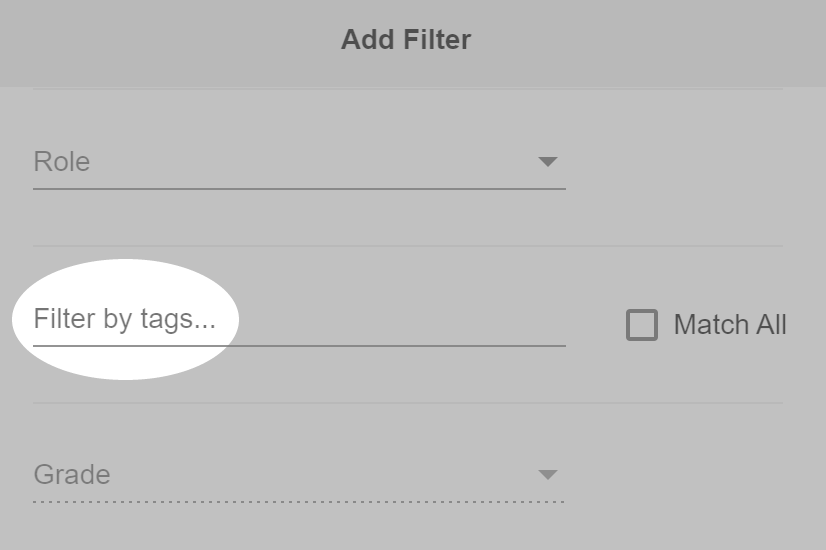 You can then select from the list of existing tags.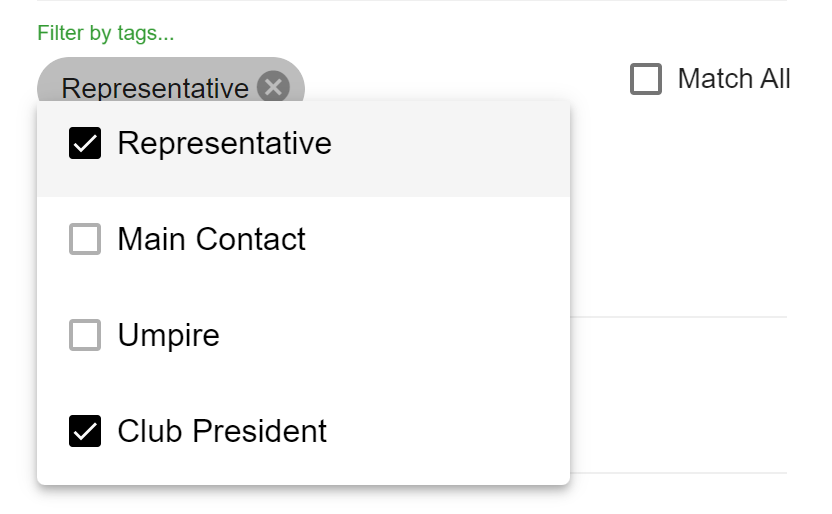 Tick on Match All if you only want to filter on records that have all the tags selected.

In this example, people will only be displayed if the have the tags of both Representative AND Club President applied.