How to Create a New Document List
Click the +ADD CONTENT button.

Select the Document List widget from the widget menu.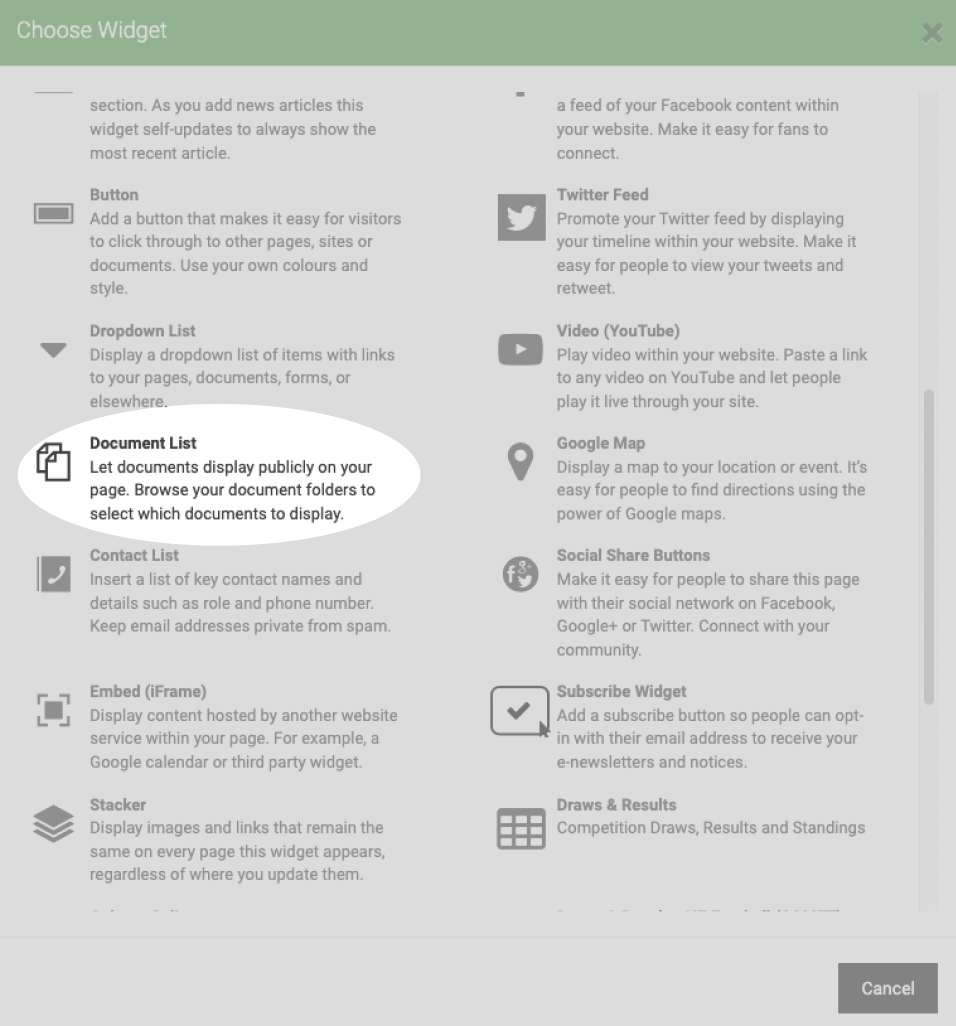 From here you have two options - 'Select Files' or 'Select Category'.
Creating a Document List by Selecting Files
Using files in your Document List means that you can manually select and reorder documents in your Document List.
To create your Document List to select documents manually, choose Select Files
Then click + Add Documents

Here you can select documents already uploaded to your website, or alternatively you can upload new documents from your computer. Once you have selected the documents you wish to display, click Done Selecting Documents.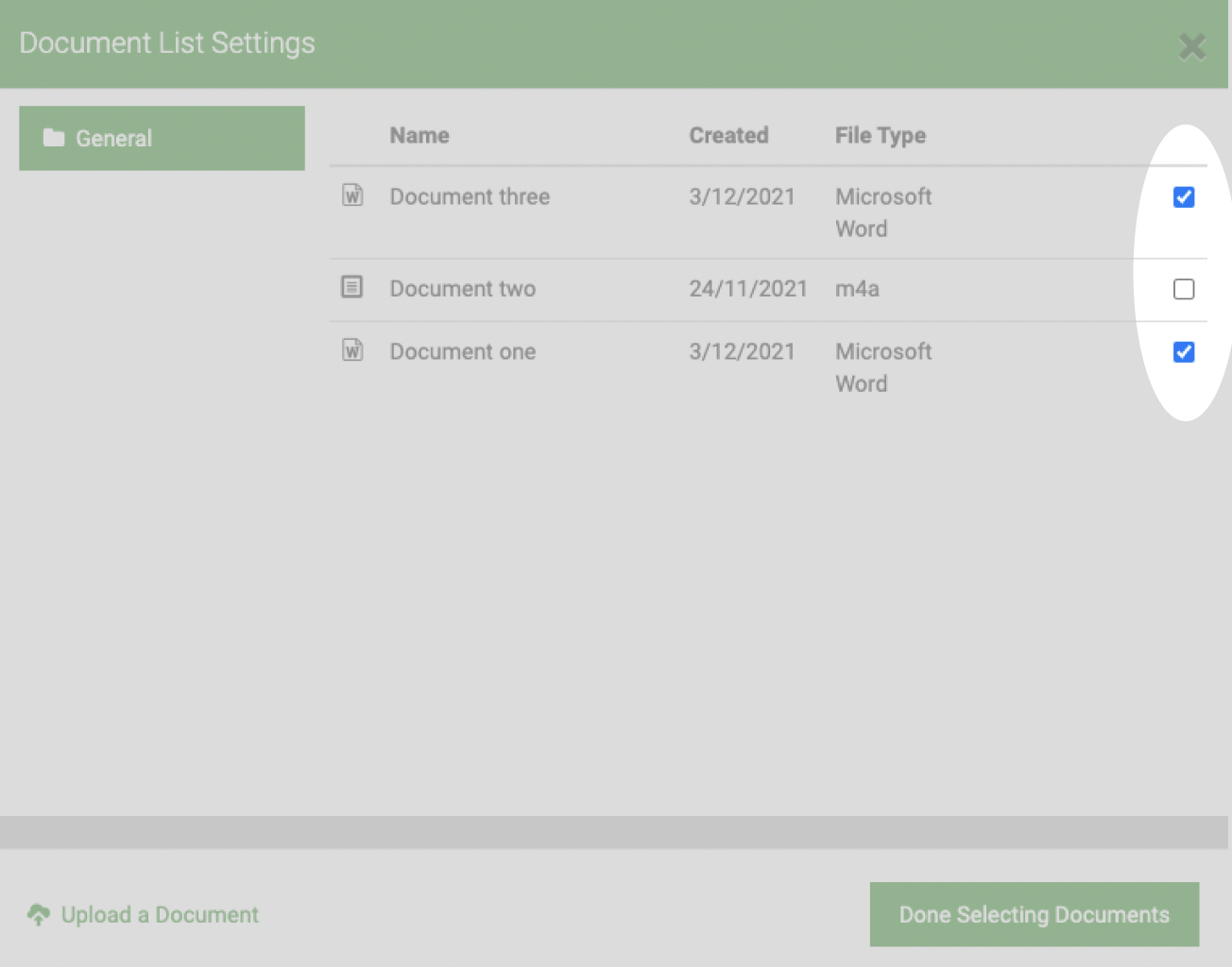 Next, you can rearrange the order of your documents - this is how they will be displayed on your site.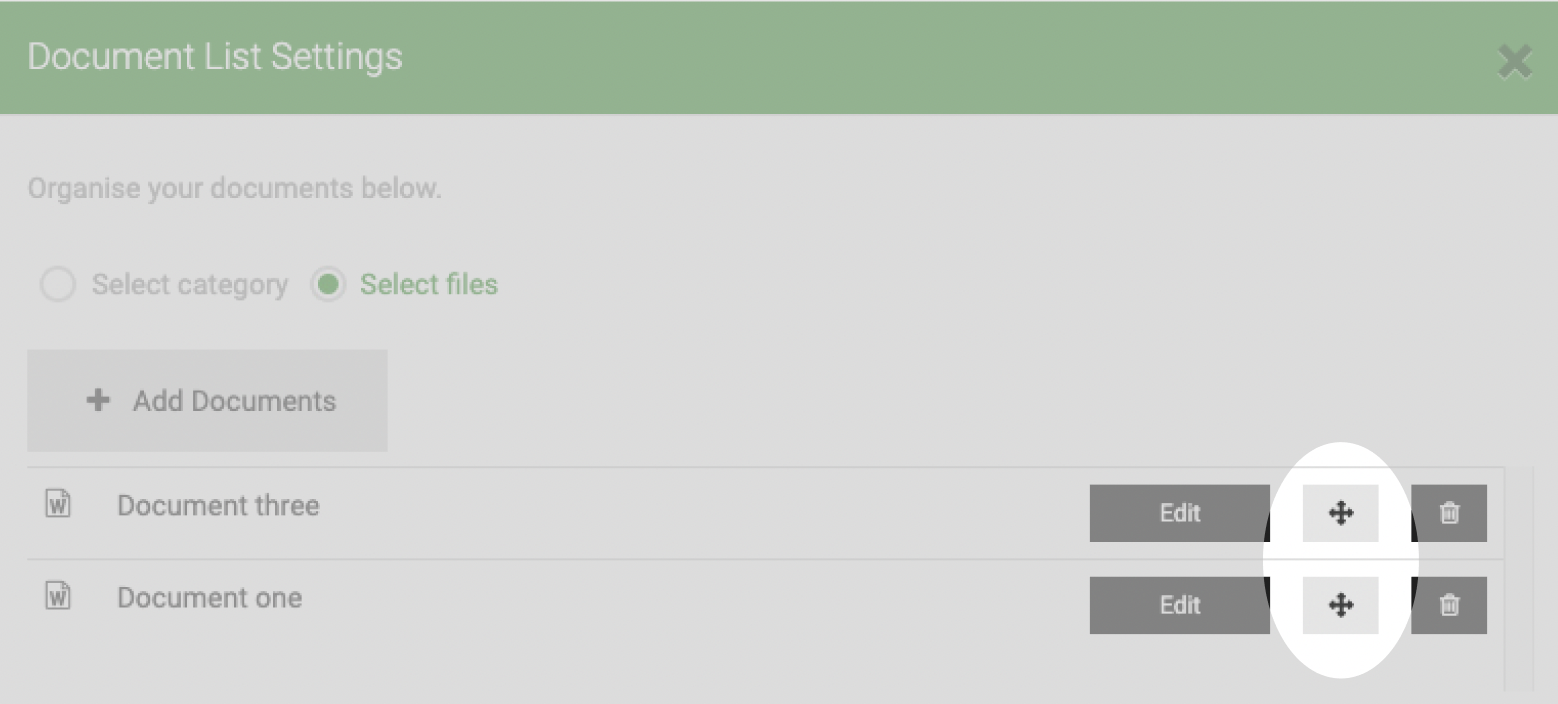 Your documents will now be displayed in the Document List on your site.

Clicking on documents in the Document List will open them in a new window.
Creating a Document List by Category
Using categories in your Document List means that any new documents that are added in the document and audio modal with the same category will be automatically displayed. For more information on adding categories to documents, please click here.
To create your Document List to include all of your documents based on the category assigned to them (including current and future documents), choose Select Category.
Then click the dropdown box None selected and choose which category or categories you wish to include. Next, click Save.

In this example, we have selected the category 'Policies and Procedures,' which displays all documents with the category 'Policies and Procedures' assigned: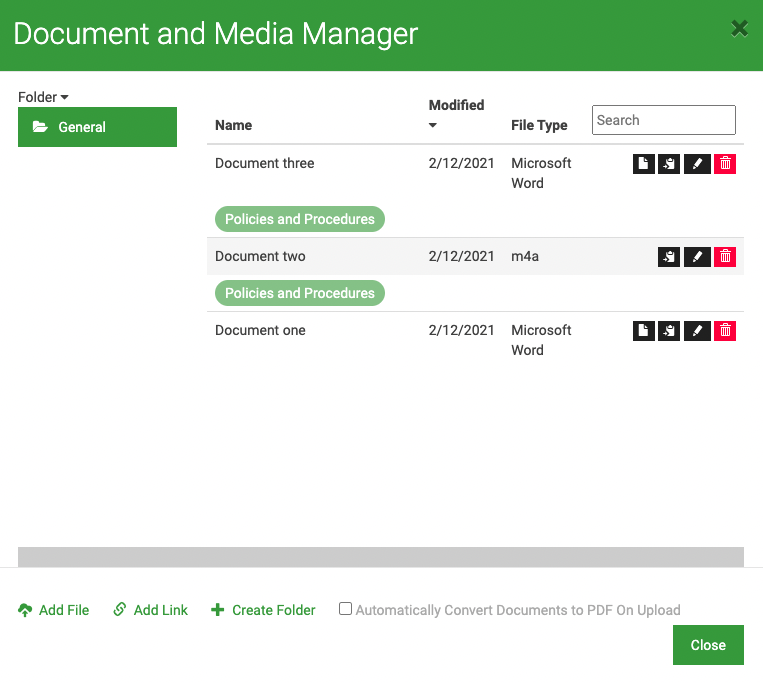 How to Edit an Existing Document List
To edit an existing Document List, simply click the edit (cog) icon in the top right hand corner of the Document List widget to open the Document List settings box: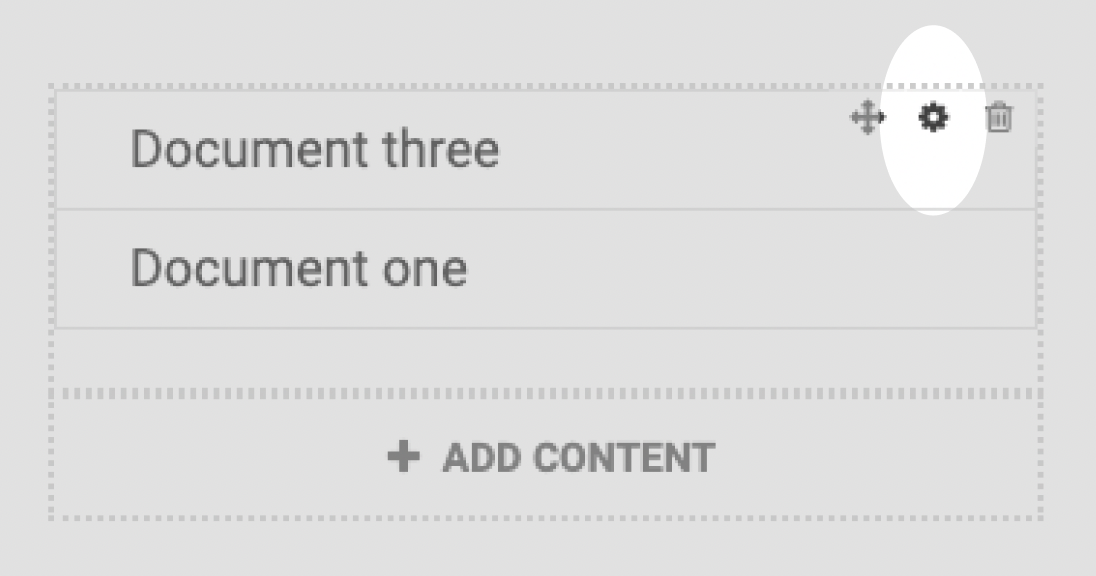 Then select to edit by either Category or Files, depending on how the widget was initially set up. From here you can:
Add additional documents by clicking the + Add Documents button
Change the display name of the document by clicking the Edit button
Change the order of the documents by clicking and dragging the four-headed arrow button
Delete a document by clicking the delete button (trashcan icon)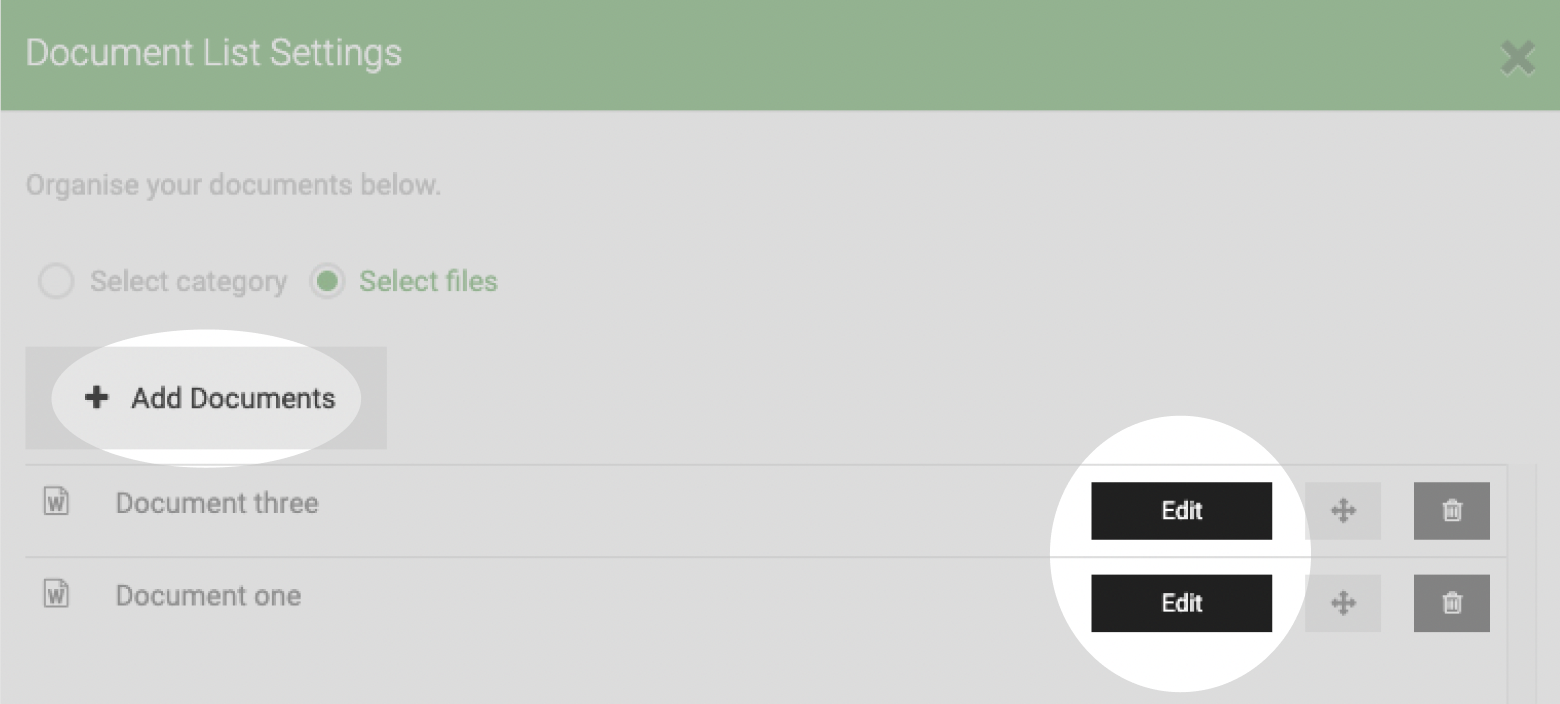 For more help, please view the below video: