Sporty assigns a unique identifier to every registration form submitted. This is called the SP reference number. This can not be edited or updated.
Enabling auto-fill on a registration form provides a quick and convenient method for people who have previously registered with an organisation to automatically populate the form with their known details.
To do this, they are required to enter the unique SP reference number from a previous registration plus their Date of Birth.
How it works
When enabled, the top of the registration form will display a banner as below:

If you have previously registered with this organisation, you can enter your SP reference number from a previous registration, along with your Date of Birth into the fields and click Get details. Our system will then check the Date of Birth and SP reference number match. If they do, the registration will be populate with your known details from that previous registration. Note, if the previous registration did not require a Date of Birth field you will not be able to use this method.
How to find your SP reference number
When you complete any registration with Sporty a unique SP reference is provided with the registration. This SP reference is displayed in the confirmation email upon completion of a registration. It is also displayed in the transaction receipt email if payments are enabled on the form.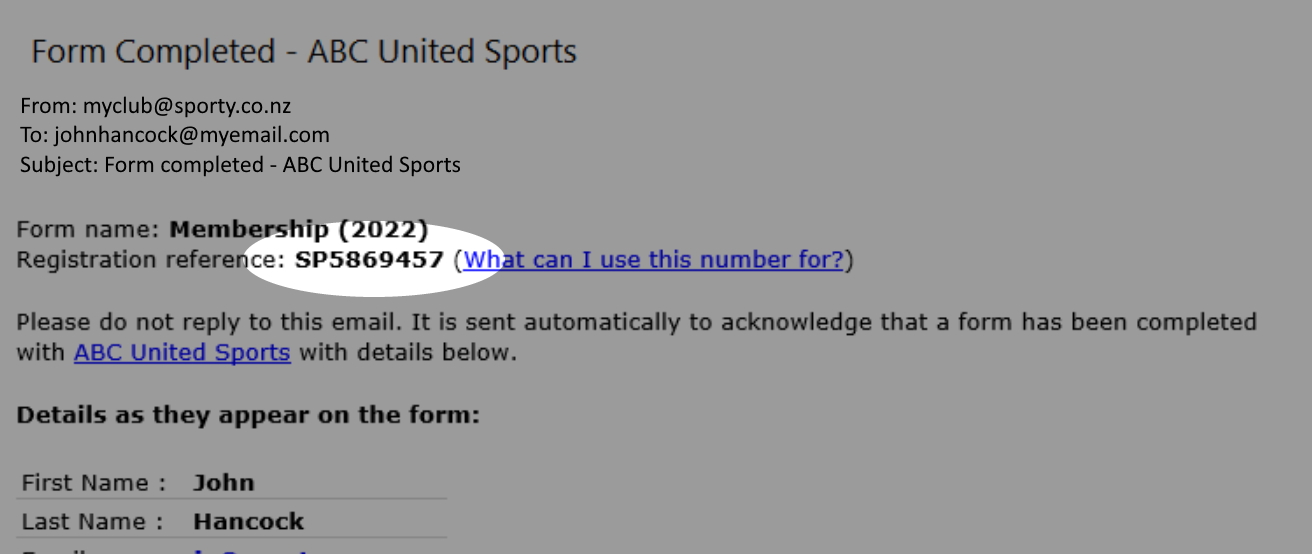 If the organisation that you are completing a form for has enabled you to "pre-fill" your registration details, you can use this Registration reference number to pre-fill the registration form with all of your known details.
Simply enter the SP reference number and your date of birth enter the fields, and select Get Details, and the form will auto-complete.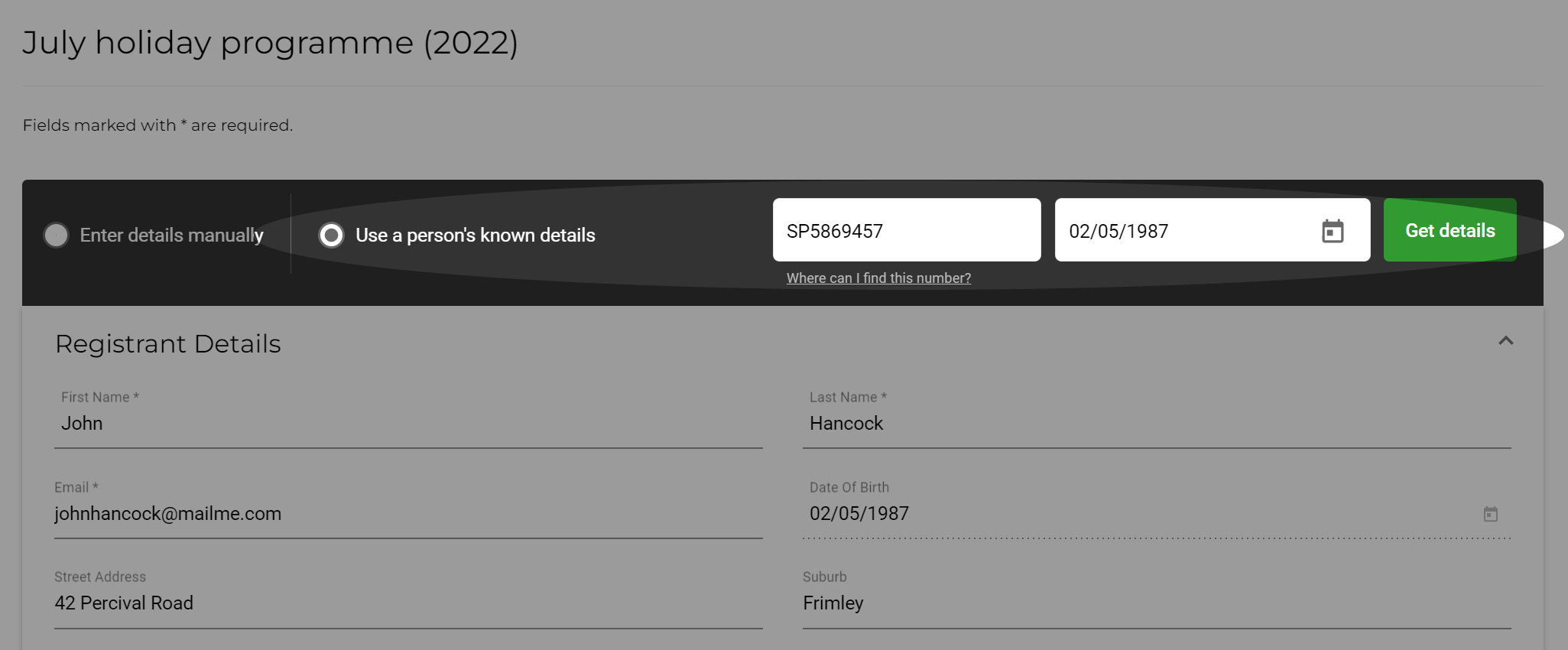 How to enable auto-fill on a registration form
Site administrators who have access to the Online Registrations are able to enable auto-fill on a registration form. To do this, edit the form, click into the Advanced Options section and tick on Allow form to auto-fill with known details. See this support article for further information.