If you are an administrator and you're logged into Sporty for your organisation, your own view of your web forms may be slightly different to what the public sees. This is because Sporty lets you perform admin-only tasks when you're logged in, such as to see fields set as Admin only (which do not appear in public view).
Sporty will display a red ribbon across the top of your web form to remind you that you are viewing the form as an administrator, so you may be seeing things differently to the public. If you want to see what your form looks like to the public, you can either log-out of Sporty or else simply view the form in an 'InPrivate' or 'Incognito' window in your web browser.
The Admin view of a web form displays a red ribbon: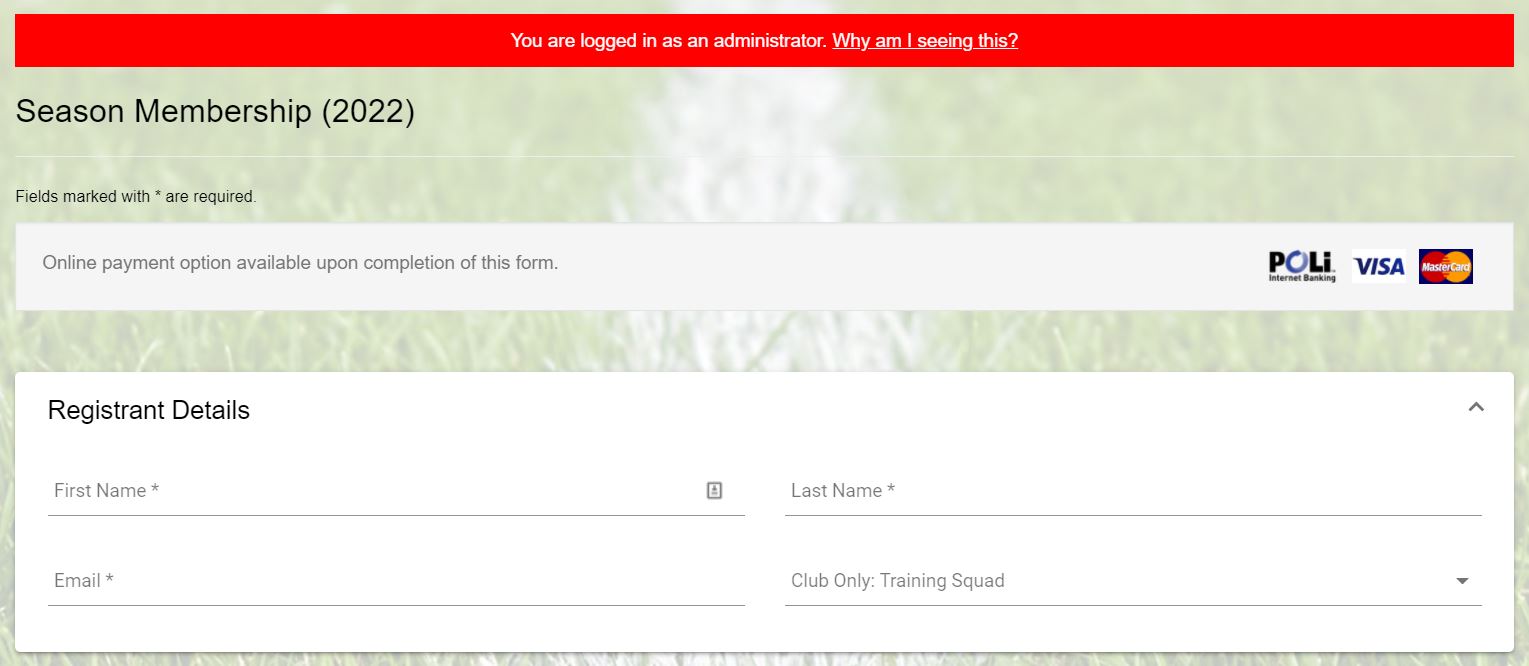 Other things that appear differently with web forms for administrators who are logged into Sporty include:
Attendance fields
The public will simply see a checkbox they can tick to indicate they wish to attend...

However, Administrators are able to see an additional Attended checkbox you can tick to indicate that the person attended...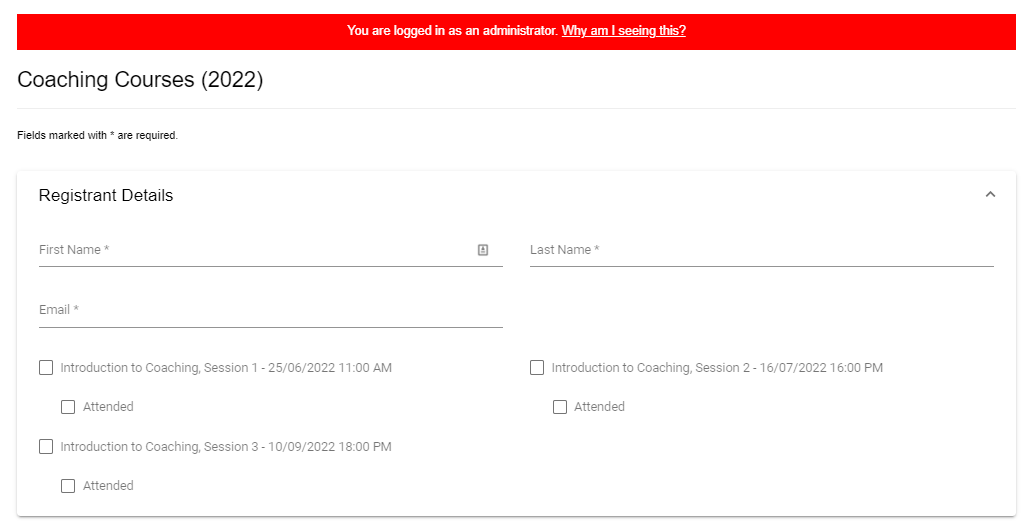 Pay later option
If you have set your web form to make it mandatory for each person to pay to complete their registration, they will see your Payment Methods only...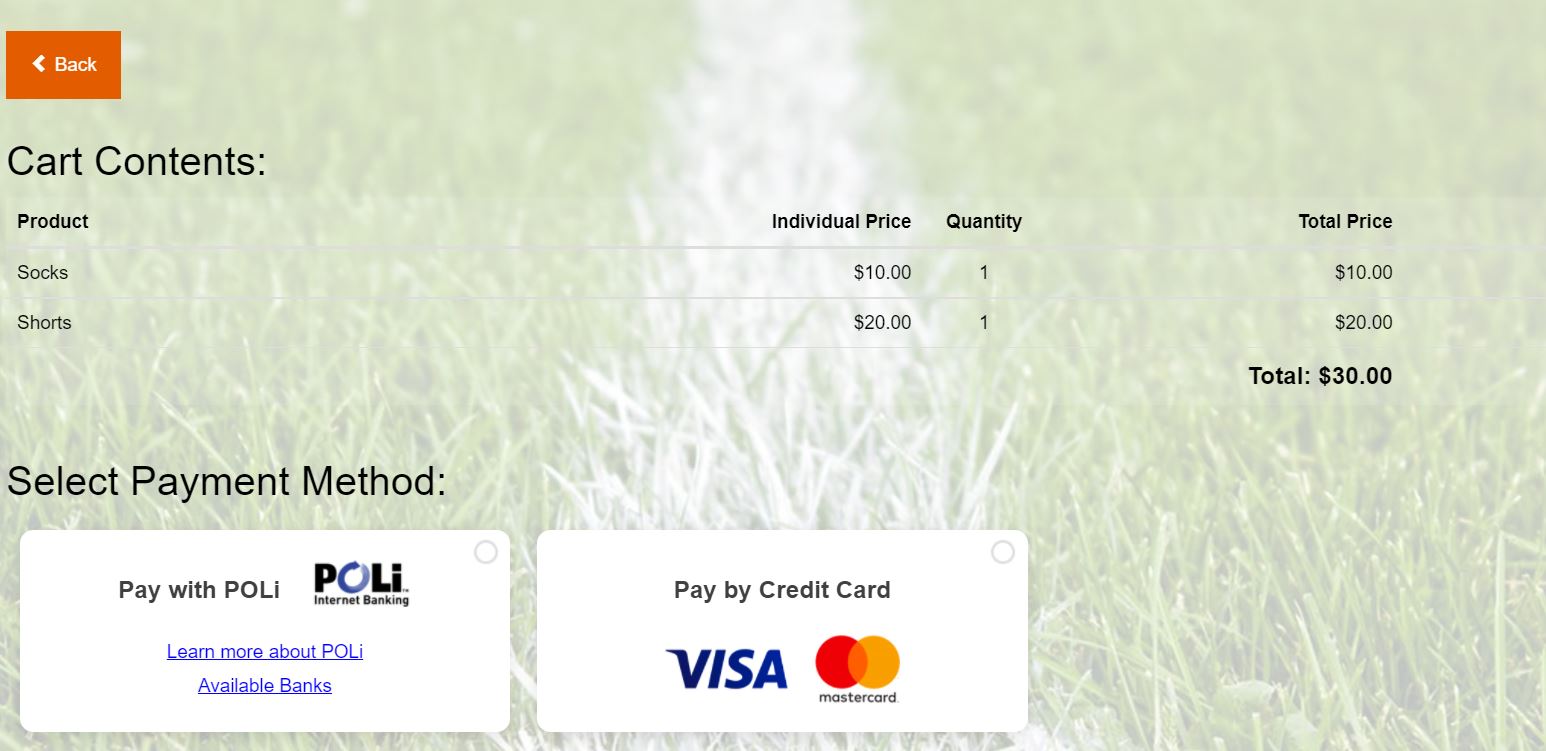 However, Administrators are able to see an addition Payment Method option Pay Later that allows you to bypass the requirement to pay. This allows administrators to complete the form on behalf of the registrant, without needing to make payment...