To allow referees to view, accept or decline their appointments, they first need to be notified of the
appointment. It is important that referees are always notified of their appointments: If a referee is not notified about their appointment, they will not be able to view the appointment in AppointMe, and they will not receive notifications about cancellations, postponements or time/date/venue changes.

Select the checkbox ☐ next to the referee's name, then the notification icon to generate an email notification to the referee.

Alternatively, to select multiple fixtures and referees to send notifications for, select the checkbox
underneath the notification icon to check on all fixture checkboxes for all referees in the filtered
view.

If there are other appointments for the same referee that are also in an un-notified state, the
Appointments Officer will be prompted to include other un-notified appointments. If yes, the email
to the referee will include a list of all the new appointments, avoiding sending the person multiple
emails, each with a singular fixture.

A notification email modal will appear on screen, with the subject line and email content pre-
populated. You can modify the content or subject if you wish.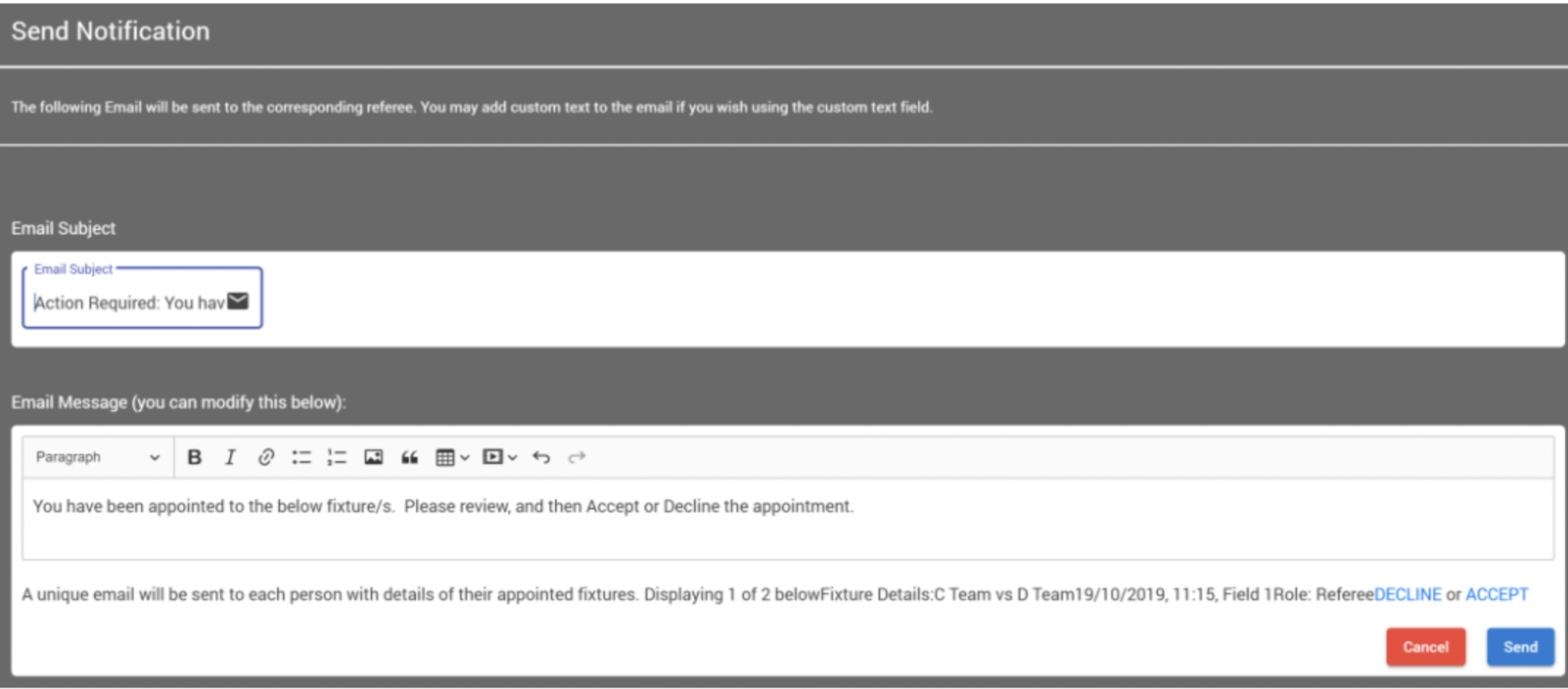 Each email will be auto-populated with content specific to each referee, listing the fixtures they have
been assigned to. The first of these emails will display as an example for you at the bottom of the
email modal 'Displaying 1 of X below'. The X value indicates how many notifications will be sent.

Click Send to Send the email notification to the referee.

When a notification has been sent, the date and time of the last sent notification will display beside
the notification icon.