Notifications can be sent to subscribers to the Sporty app from the Push Alert option within SKED in the Draws and Results area.
If you are a user of the Sporty Game Day app, then these notifications can be specifically sent to referees, team admins, scorers or Sporty app users – either to a section, fixture or filtered selection.
For non-Sporty Game Day app users, notifications can only be sent to all Sporty app users.


To send a notification to all Sporty app users:
1. Select Push Alerts
2. Select Sporty app Users
3. Type your message into the Push Alert Text textbox
4. Press Send


To send a notification to specific users:
1. Apply filters to restrict your fixture selection to those you wish to communicate to.
2. Select
a. Push Alerts to send to all users contained in the filtered selection
b. the bell symbol next to a fixture: to send to users associated with a particular fixture
c. the bell symbol contained within a section: to send to users associated with fixtures in that section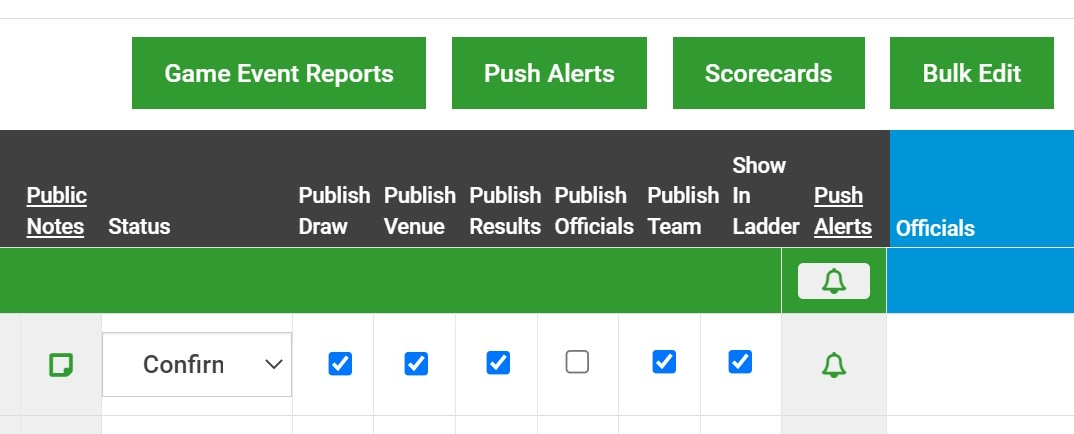 3. Select who the alert is being sent to:
a. Referee
b. Team Admins
c. Team Scorers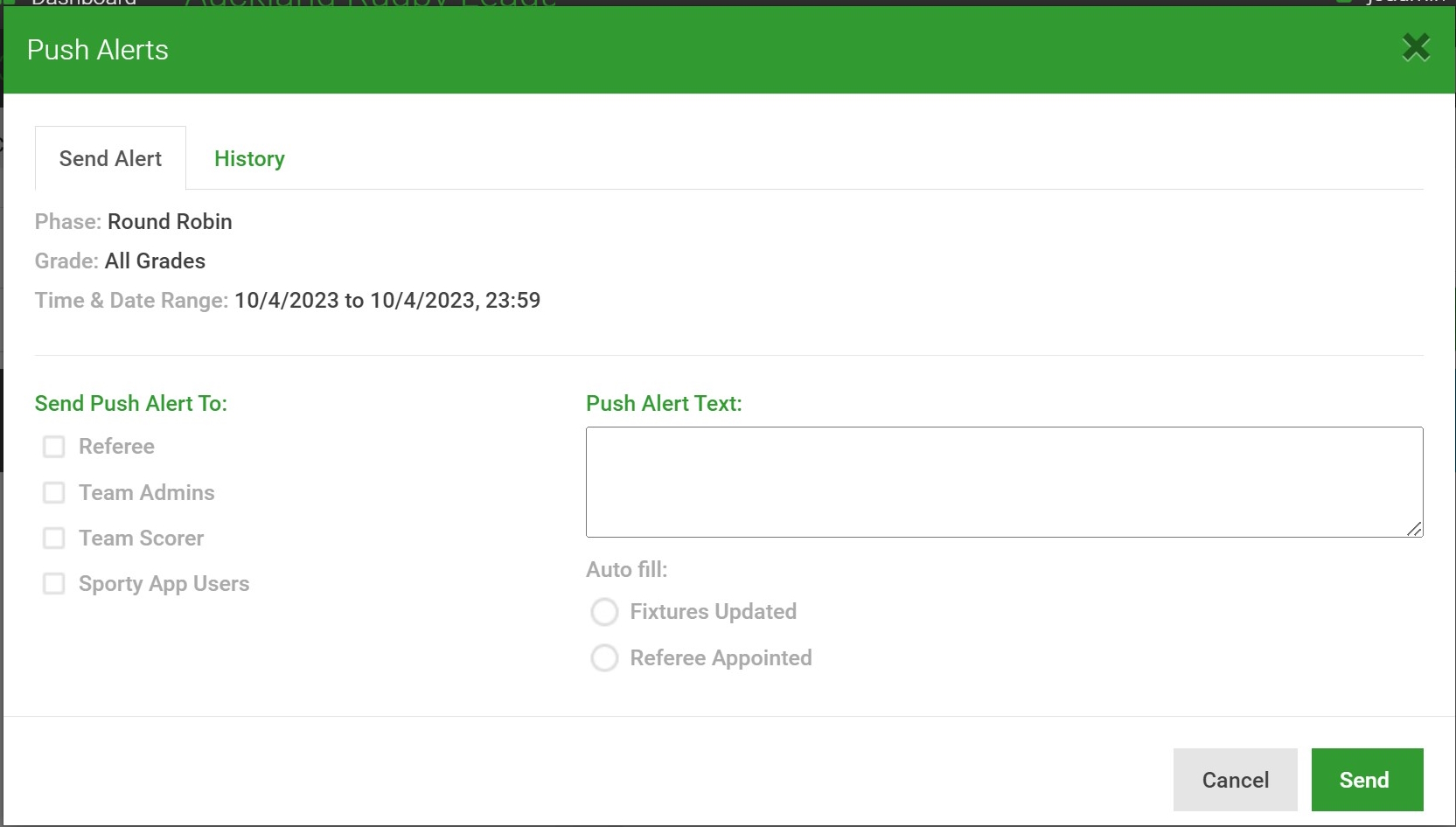 Either type in alert text in Push Alert Text box or use the Auto fill text for Fixture Updates or Referee Appointed.
Note: Auto fill can be edited or added to.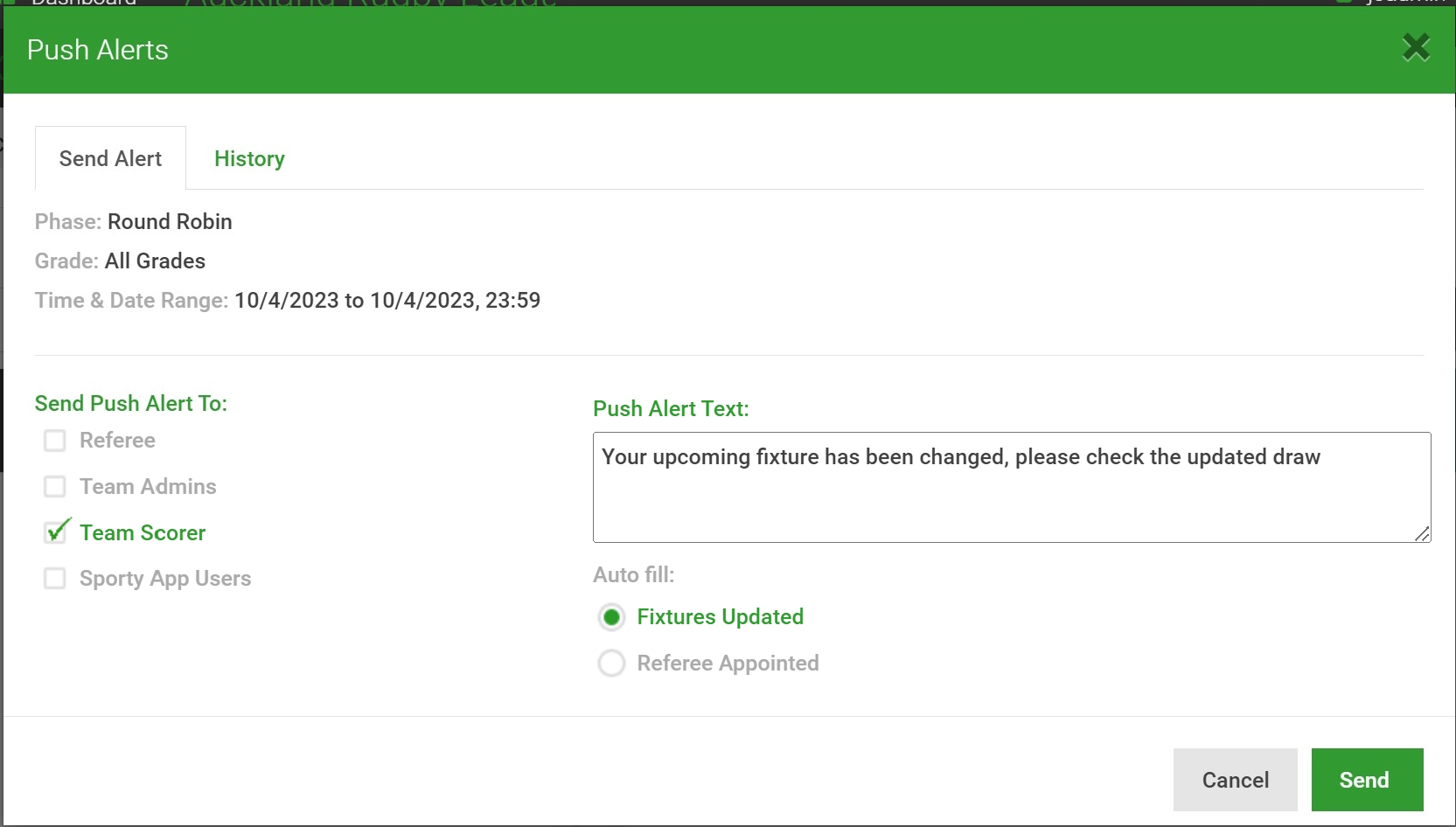 4. Click Send