You can export your draw and results as PDF, CSV and TXT formats file for printing or distribution.
1. Apply filters to indicate the information that you want included in the export.
2. Click Export.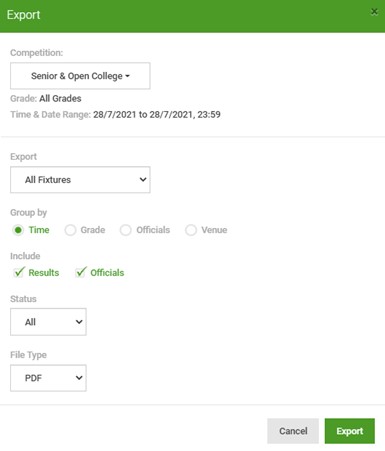 3. A pop-up window will appear, where you can set your preferences for the export.
a. Select which competitions you would like to export. By default, the current competition is selected, but you may choose to include other competitions.
b. Select whether to export all data or only data that you have set to be published.
c. Display the fixtures sorted by their time/date or grouped by grade.
d. Select to include results and/or officials (if any) in the export.
e. Decide whether to export data of all statuses.
f. Select the file type for output (PDF, CSV, TXT)
g. Click Export.