You can print a label for each fixture to be affixed to your scorecards. The label size is 98 x 25.4mm, with 20 labels printed per page. The labels can be ordered or at your local stationery supplier.
1. Apply filters so that your screen displays only the fixtures you want to print scorecard labels for. All fixtures that have been set to Published for the filtered period will be included
2. Click Scorecards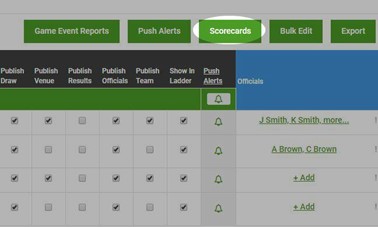 3. Click the printer icon to print the labels. Note: Print scale must be set to 97%.