Additional rounds can be created from within the draw modal once a draw has already been created and added to the calendar.
Click + Add Round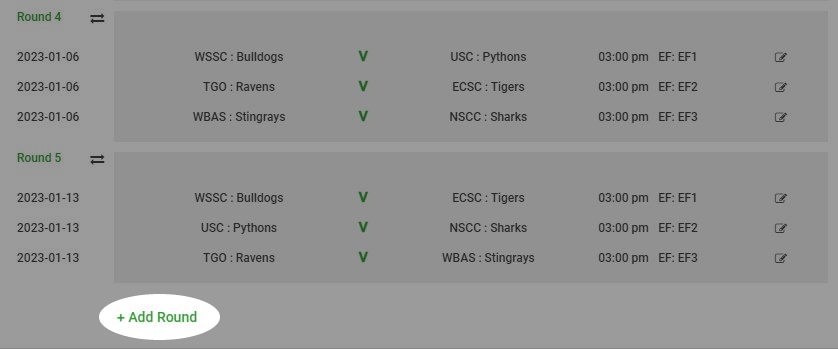 One fixture of Bye vs Bye will be presented at the bottom of the existing draw.

The teams playing in the fixture can be edited along with the time, venue and date details. Additional fixtures can be added to the round by selecting +.

Note: Clash validation to ensure all teams are playing once in the added round will not be performed and all fixtures in this round will be set by default to be non-competitive. If results are required to contribute to the standings table, after saving the fixture, select the Draws & Results tab, navigate to the newly created fixture, then check on Show in Ladder next to the fixture.