SKED™ lets you add the names of officials or teams to be umpires or referees for games. Names added in this way can then be easily assigned to fixtures. From your Organisation Settings area, click the Officials tab.

Adding an Official to SKED™ competition
1. Click +Add Official.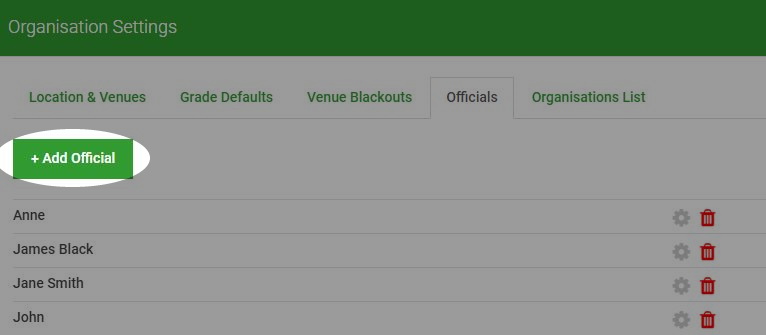 2. Enter the name and type of the official. An official can be a person or a team. You can enter notes for your own private use to help guide your allocation of officials. These notes are never visible to the public.
Note: If you remove a draw from the calendar after officials have been added, these will need to be re-added once the draw is returned to the calendar.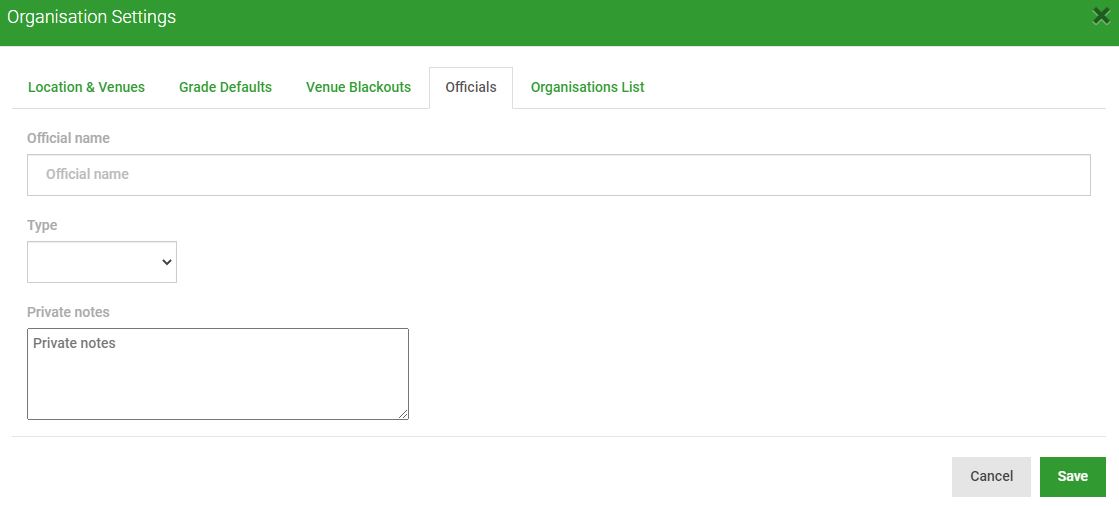 Modifying an Official
Click the settings cog next to the official's name to update their settings.
Deleting an Official
Click the trashcan symbol next to the official's name to delete them from your list.
Adding an Official to SKED™ competition when using SuperForm™ Registered Officials.
If your organisation is using a SuperForm™ to register officials (for example, the NZ Rugby Referee Registration form, Netball Umpire Registration form, or NZ Rugby League Match Official Registration form) then this database of registered officials can automatically become available for selection and allocation to fixtures within SKED™. Additionally, these officials can be granted permission to submit a result for the fixture through the Sporty Game Day app.
If this feature is enabled, competition administrators will be unable to add/modify/delete match officials directly from SKED™. Additions, modifications or deletions of registered officials will be completed through the online registrations area of the relevant contributing organisation. For more information on linked match officials, please contact support@sportsground.com