Some settings need to be added the first time you use SKED™. These settings only need to be established once and are then automatically used whenever you create a new competition. Later, you can override these for an individual competition if you wish. The Sporty support team can help you add your initial Organisation Settings if you wish.
To access your Organisation settings, click Organisation Settings on the right of the page.

This area is used to set your Locations & Venues, Grade Defaults, Venue Blackouts, Organisations List and Officials.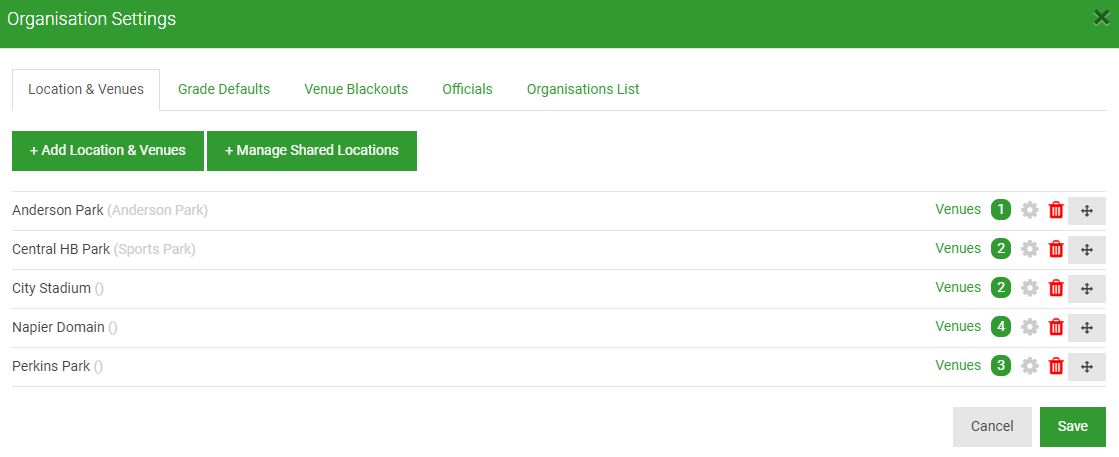 For more information refer to these related articles: