After you have added the organisations you liaise with and their contact persons (see Organisation Contacts) under the Organisation tab, you can send emails to these organisation contacts based on their Job Function and that correspondence will be logged in the person's timeline and in their organisation's timeline.
To send this, click on the Organisations tab.

Then click on Email.

A modal will pop up giving you a selection of correspondence to choose from, click on Send Email.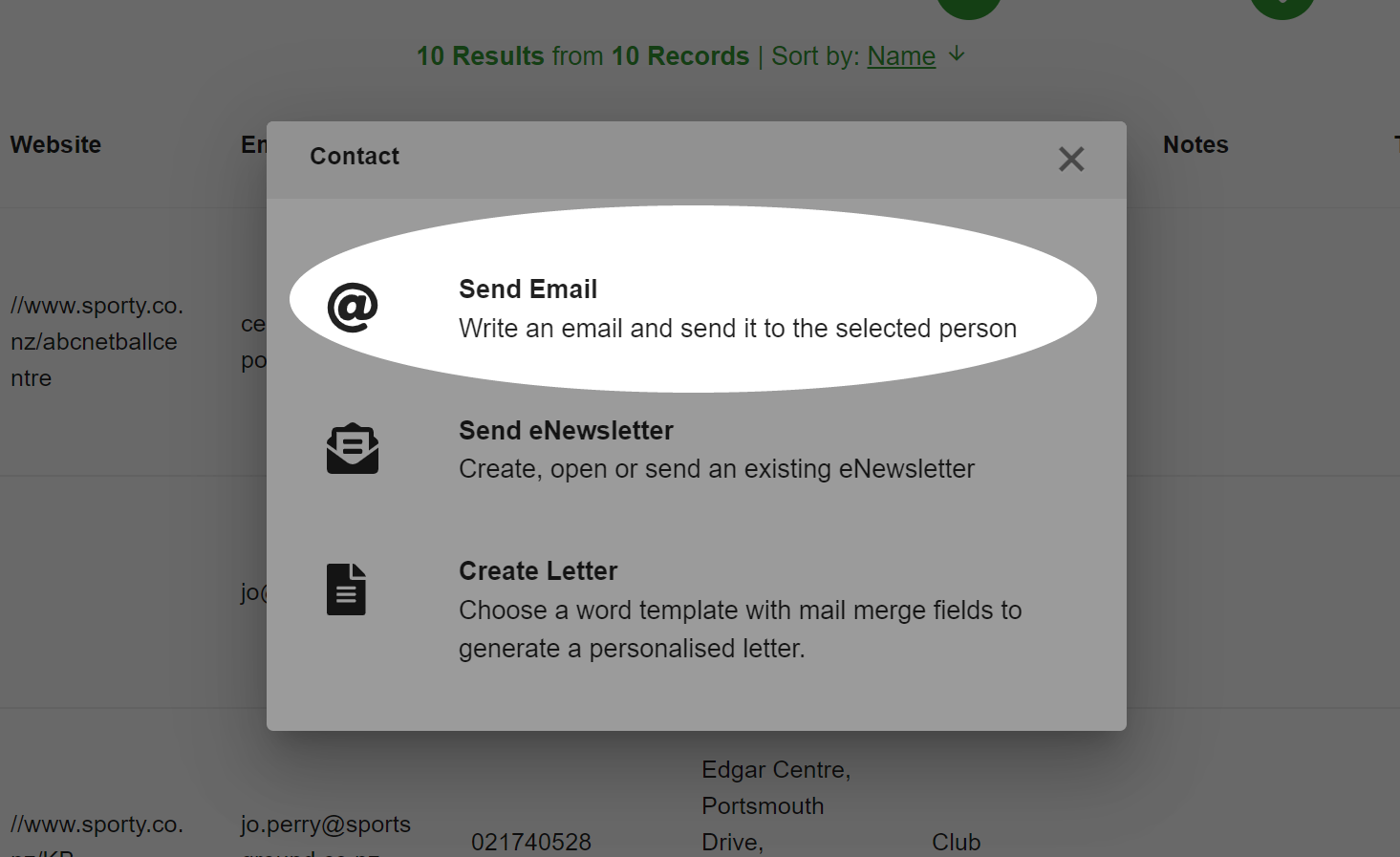 Fill in the Subject field, and then click on the To field.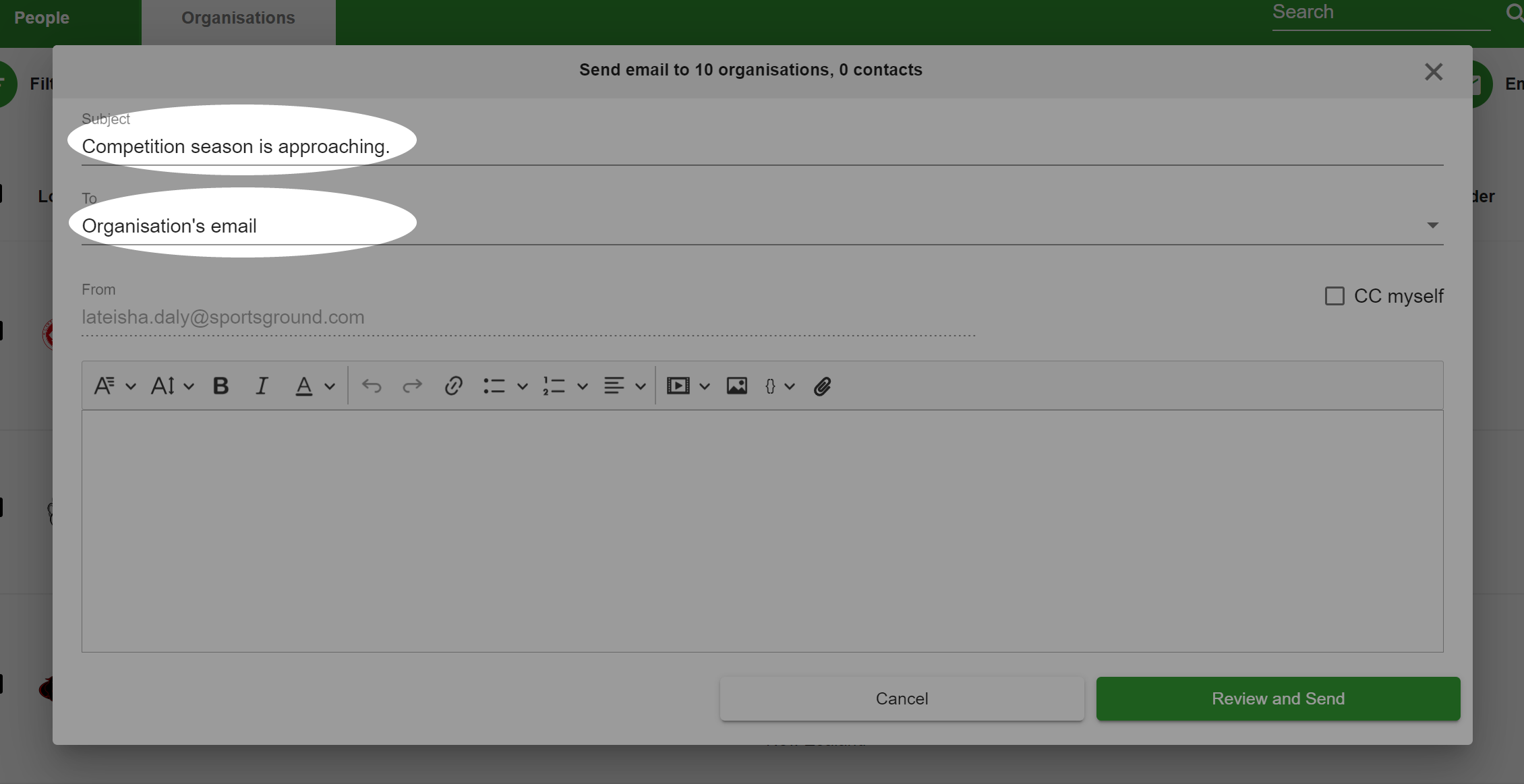 A list of email groups will be displayed for you to select from. These are derived from the organisations' profiles and the Job Functions field in the Organisation Contact Form. In this scenario, we are sending out an email to all the secretaries of the organisations in our database.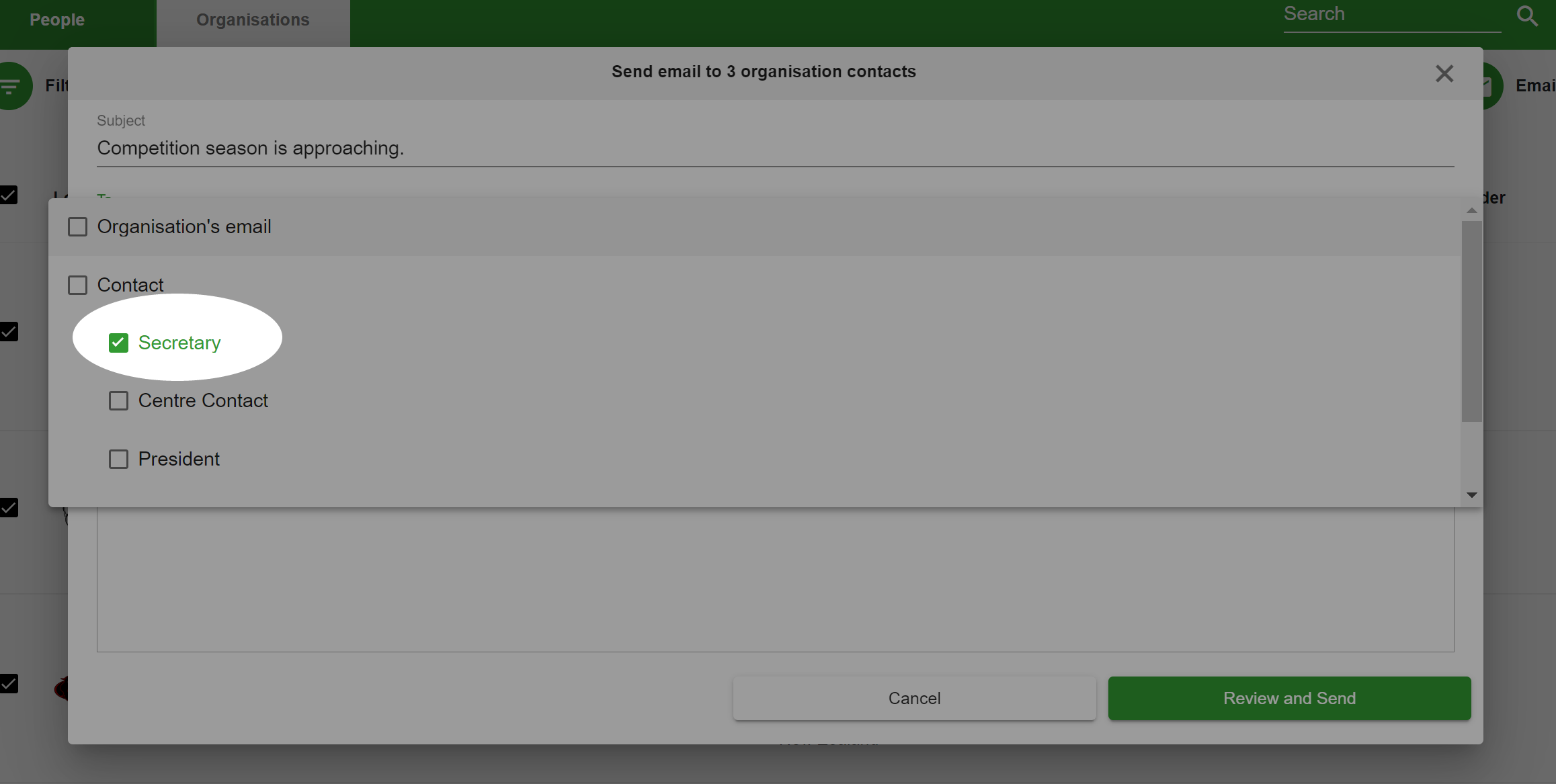 Fill out the rest of the email. When you are done, click on Review and Send.
A pop up modal will confirm your action, click on Send.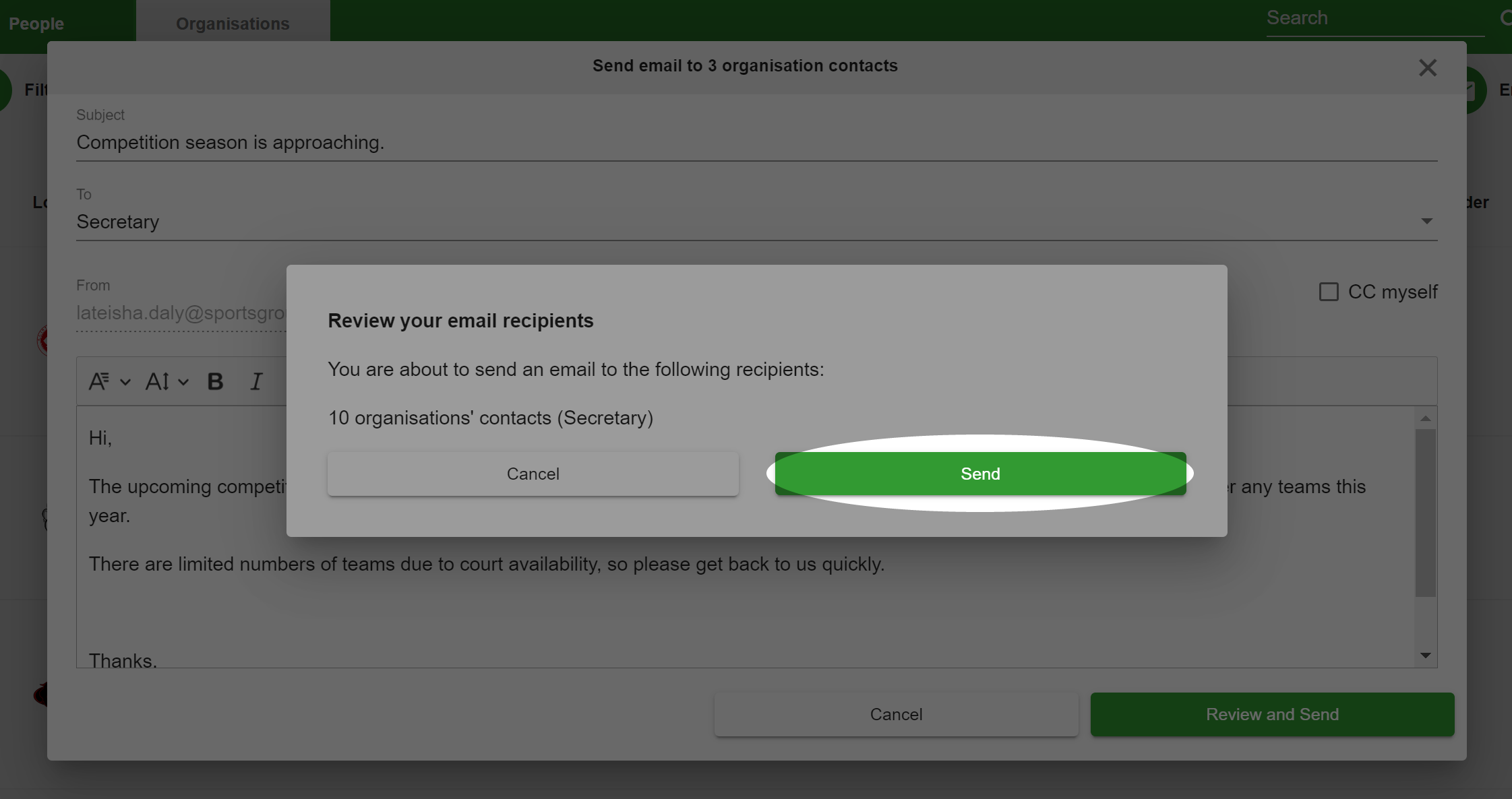 This email will then be logged in the persons' timeline and their organisations' timeline.
Person's timeline:
Organisation's timeline: