If a person completed a registration form incorrectly and entered an incorrect First Name, Last Name or Date of Birth, you can update the record on SuperCRM.
To do so, click on the person's name to open up the person's profile and click on the Edit button.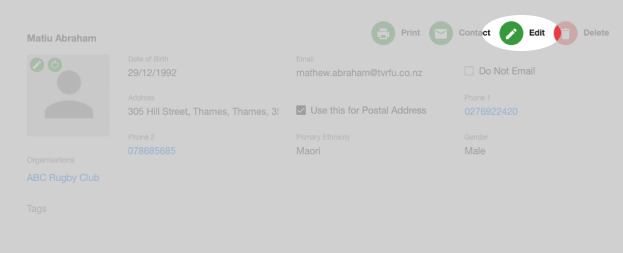 You can then proceed to edit the information and once done, click on Save.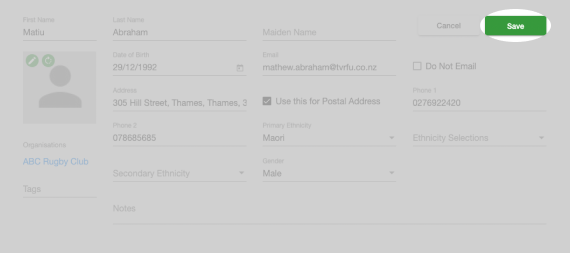 Please note that if you are under a parent organisation (I.e., Netball Centre, District, Provincial Union), the record will need to be modified by your governing body. If the governing body is unable to update the information, please contact Sporty support on support@sportsground.com, and we will update it for you.
Once the information is corrected, person will then automatically match to any existing people with the same details.