You can send a group email to let people know to update their details on forms that they have registered to. This is useful to request an existing database of people to update their details.
Note: This option will be greyed out until you set a filter with the forms that the recipients are registered to.
To do this, first set a filter (See Create Filter).
Click on the Contact icon and then click on the Send Link to Update Details.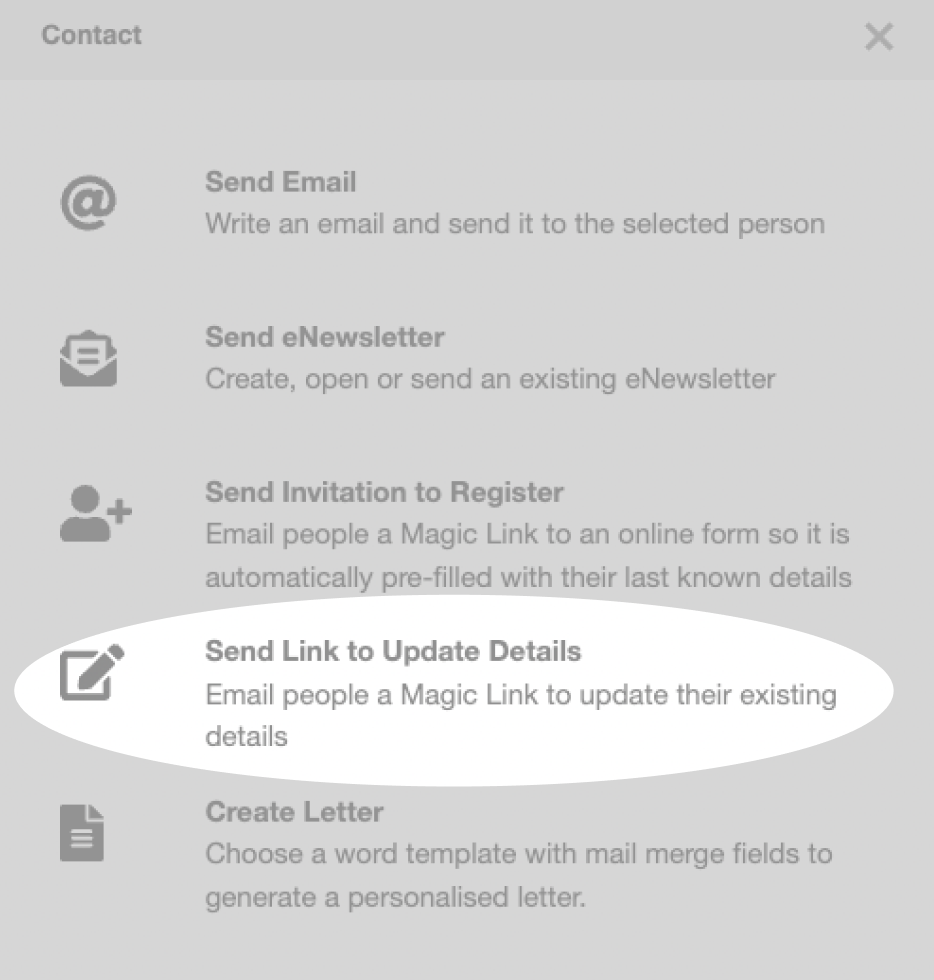 This generates the email pop up with the first name and their registration link already pre-populated.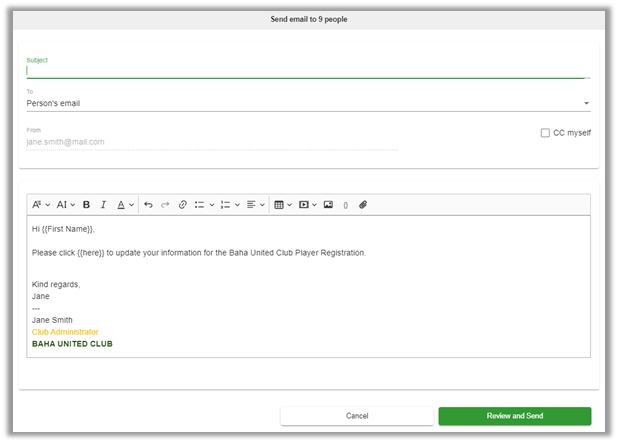 Once you have filled in the subject line, specified which email addresses you would like the invitation sent to, and added further details, click on Review and Send.
When people receive the email, it will contain a link to their details. They simply click on this link for them to view and either update or simply click Submit to confirm. They are not required to login to do this.