Some people on the database might not want to receive any bulk correspondence, in this case you would apply the Do Not Email function on them. This will exclude them from the following emails sent from the grid view (please refer to the screenshots below showing the grid view and the profile view):
Emails
eNewsletters
Invitations to re-register
Emails to update their existing details
Note: This does not apply when sending an email to a person through the Contact button on the profile view.
Grid View: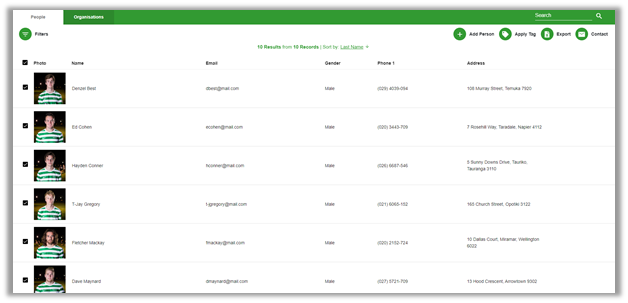 Profile View:

To apply the Do Not Email, open the person's profile and click on the Edit button.

Tick on Do Not Email.