Applying filters is the best way of using your data productively. Each user has their own set of filters. You can create multiple filters.
Note: We strongly recommend that you set a default filter to reduce the returned results displayed at the top of the page.
Create New Filter
To create a filter, click the Filters icon on the top left.

Select Create New Filter.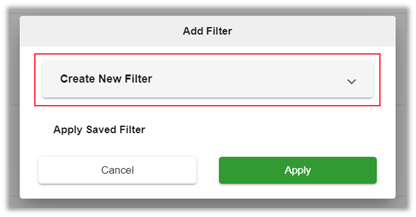 A list of all available options will appear.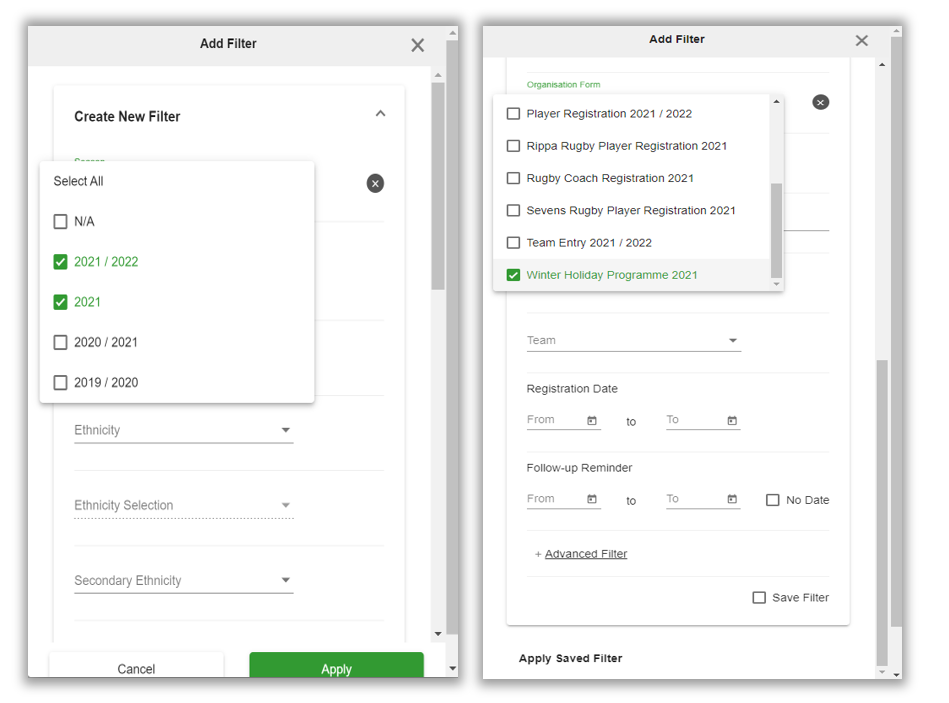 Apply one or more filter options to narrow the list of returned results. In this example, the 2021 season has been selected, and under that, the form of Winter Holiday Programme 2021. You can click on Select All to quickly select all items within a filter option or select None which denotes no value populated for this person.
Note: If you have a large database, we do not recommend selecting Select All as it may take some time to filter on your database.
When you have selected the filter options, you can narrow the list further and choose specific questions to filter by clicking on +Advanced Filter.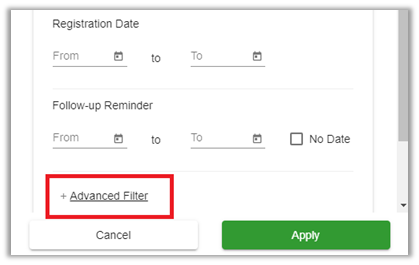 You can then choose the question you would like to filter on and click on Set.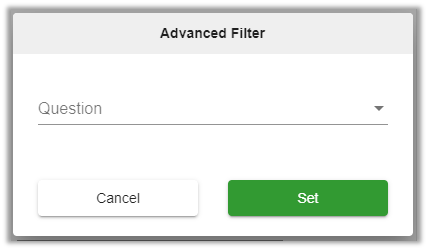 Select Save Filter if you want to reuse this filter in future. If you like, you can rename the filter by clicking into the textbox and entering your required filter name.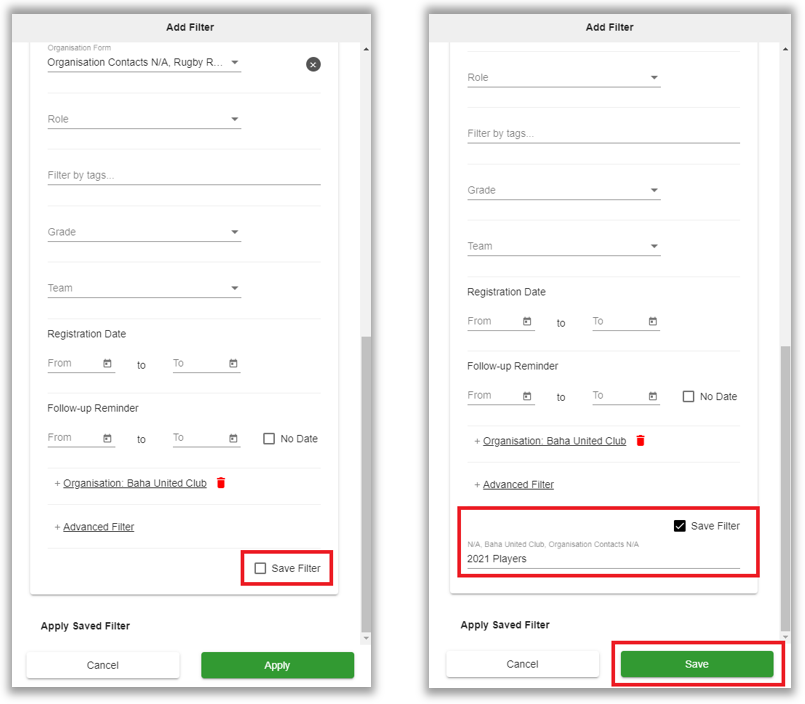 Click Save. Then to see your filtered list click Apply.
Otherwise, if you did not choose to save the filter, click Apply.