To add an Image to the background of a new section, first, click +ADD SECTION.

Next, select the Image widget.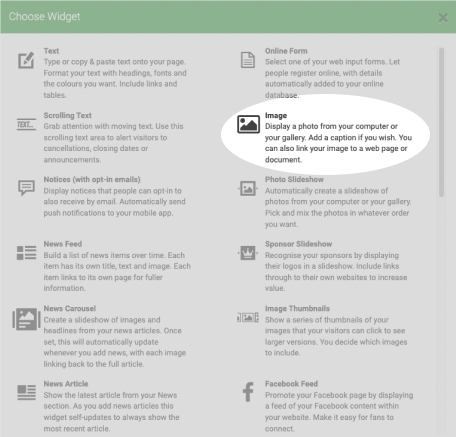 Alternatively, to add a video to the background of an existing section click the section's Settings Cog on the left hand side of the section.

Click on the Background Tab.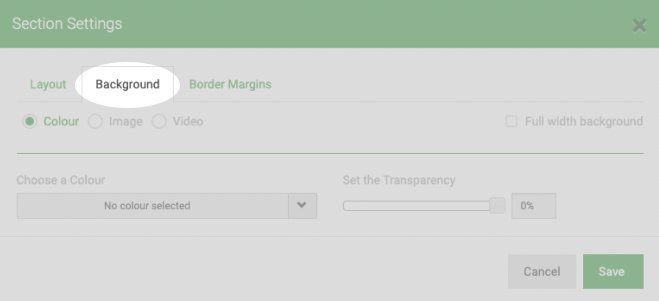 Select Image.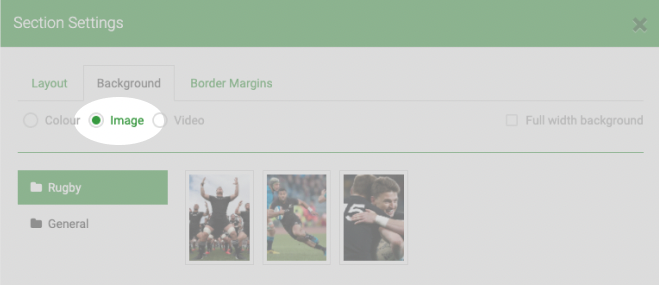 Choose an Image already uploaded into the Images area or select + Upload an Image to upload a new image.
When finished, click Save.
Your Image will now appear in the background of the section.