You can display Instagram within your website.
1. Add an Instagram feed
If you want to add your organisations Instagram feed into your website please contact support@sportsground.com and our support can enable this for you. Then each time you add a post to Instagram it will automatically update on your website.
2. Display a single post on a page
To do this;
- First, add a Text widget to a page.
- Go to Instagram, click on the 3 dots in the top right hand corner of post.
- Copy Link to the post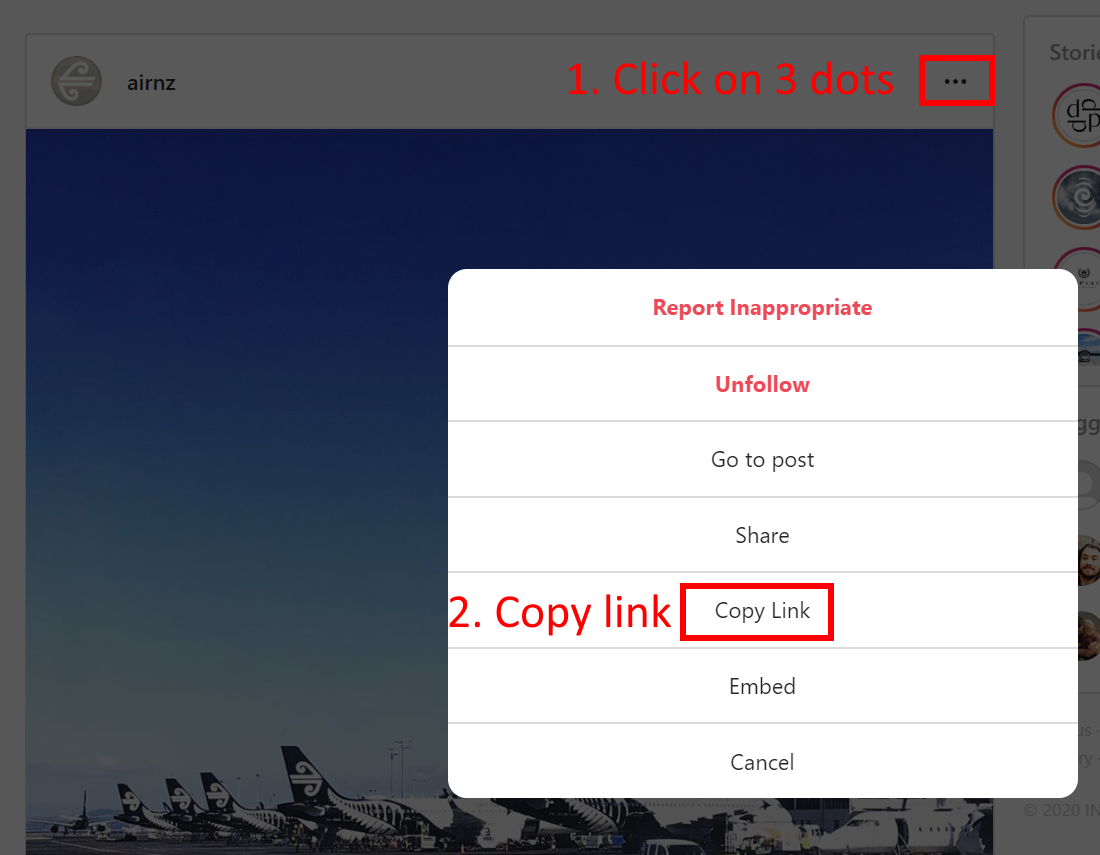 - Click into the Text widget and either Ctrl V to paste or right mouse click and Paste.
- Save.
You will see your post is now displayed on your website.