The footer section is special, because the content added to this section is consistently displayed at the bottom of every page of your site.
The footer can be anything from a single line of copyright information, to a multi-section area with contact information, a map, links, opt-ins, social icons, a search box, and much more.

By default, the footer tab will be hidden. To switch between hiding the footer and showing the footer, click the eye icon.

Click the Settings Cog to style the Footer section.
Set the Layout to your desired column settings.
In the layout tab, you can also choose to set the footer to full width, apply fluid widget resizing to the section, or to hide the footer.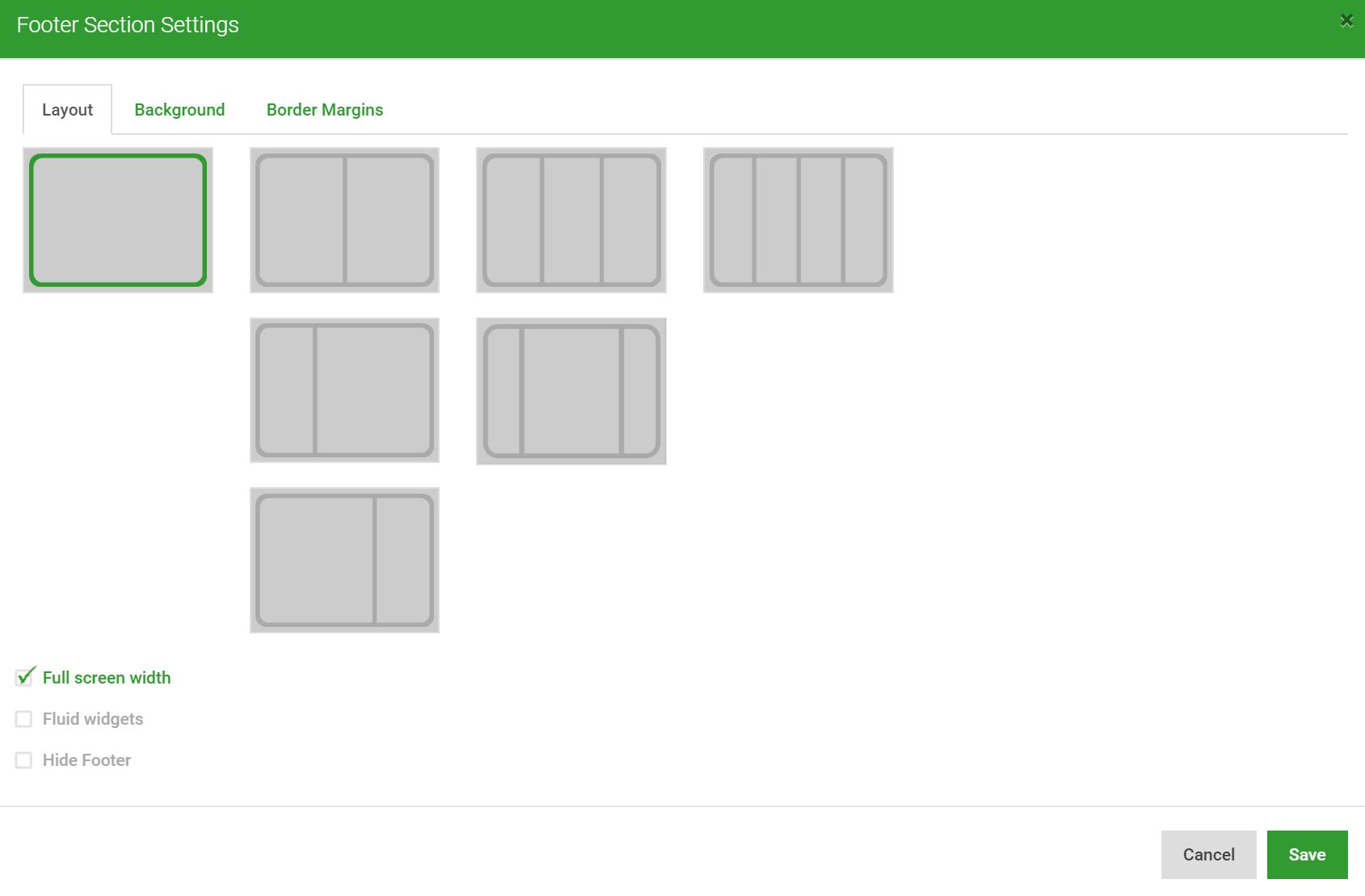 Click Background to set a background colour or image for the Footer section.

Click Border Margins to assign footer specific border settings.

Click + ADD FOOTER CONTENT to select widgets and add content.