You can send unlimited push notifications via your mobile app from Sporty.co.nz.
Here's how:
1. The Notices widget is used to create and generate the push notifications. This is because it is most common to want the Notification message content to be visible on your website as well as being sent to your mobile app. Therefore, add the Notices widget to any position on any page on your website. Note that you can use a hidden page if you do not want the notices widget to be publicly visible on your site, and your push notification will still be sent.
To add the Notices widget click ADD CONTENT and select the widget Notices (with opt-in email)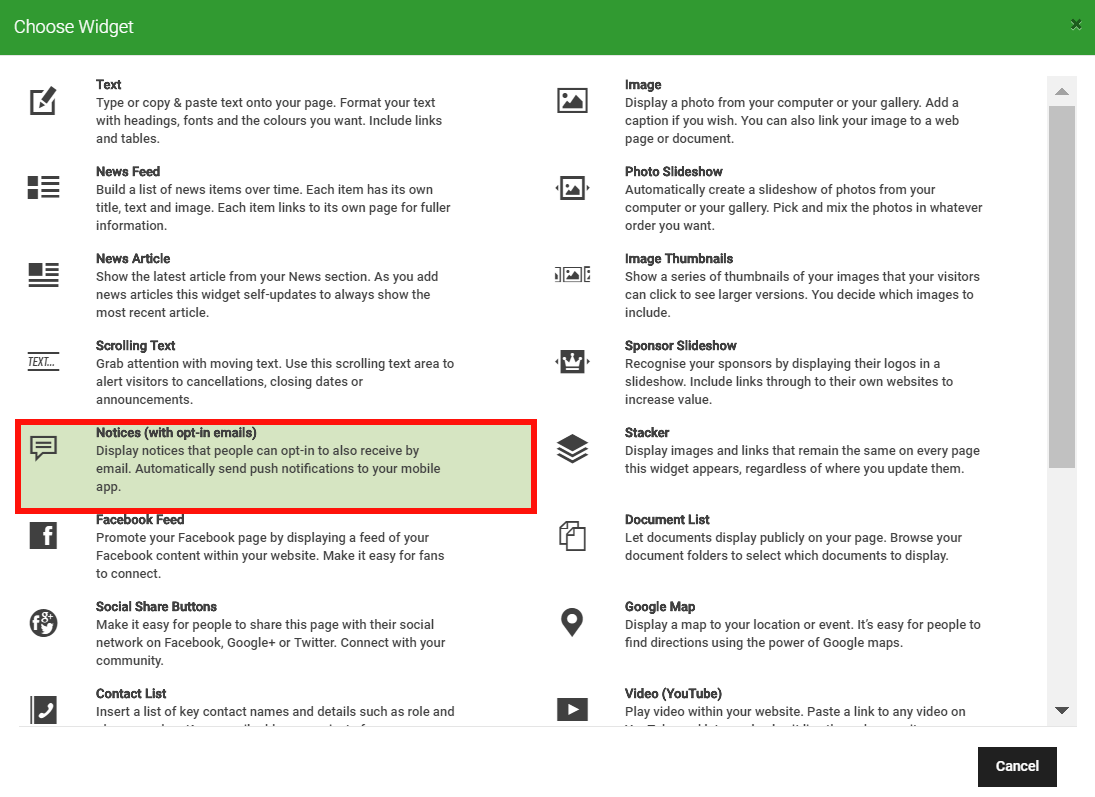 2. Type the text you want displayed in your notification and Save.
3. To send the notification, click into the settings cog...

...then click the Send Notices button...

This will send your text as a Push Notification to everyone who has installed your mobile app.
If you are trying to send a Notice that has too many links or text is too long then this will not be sent as a push notification but will still be sent as an email. You will receive the below pop-up.