To get started, navigate to Site Settings, then click on News.
To edit a news article, click on the cog icon in the top righthand corner.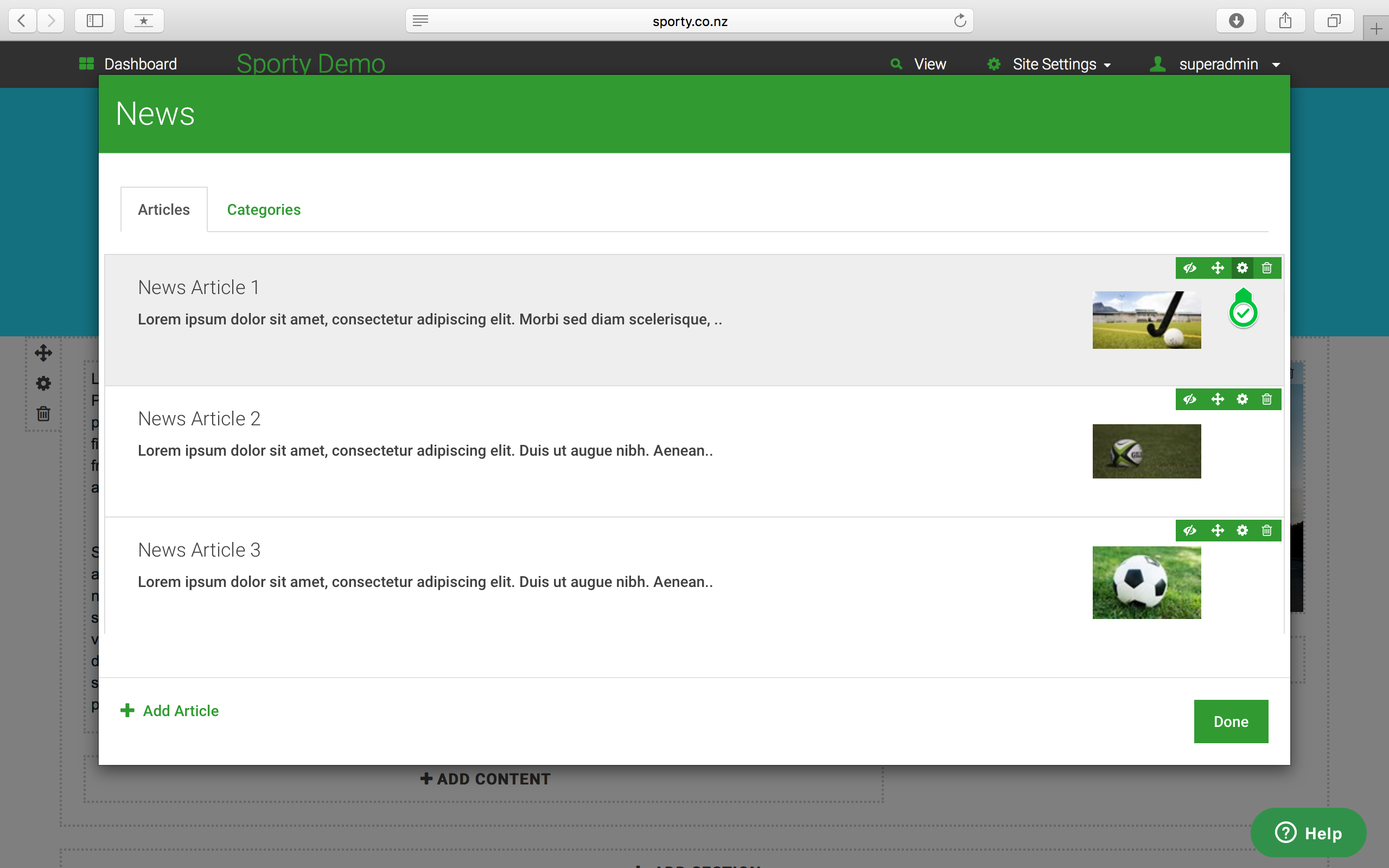 Here you can change the title, content, and image of your article.
To delete an article, click on the trash can icon in the top right hand corner. Be careful - you cannot undo the delete.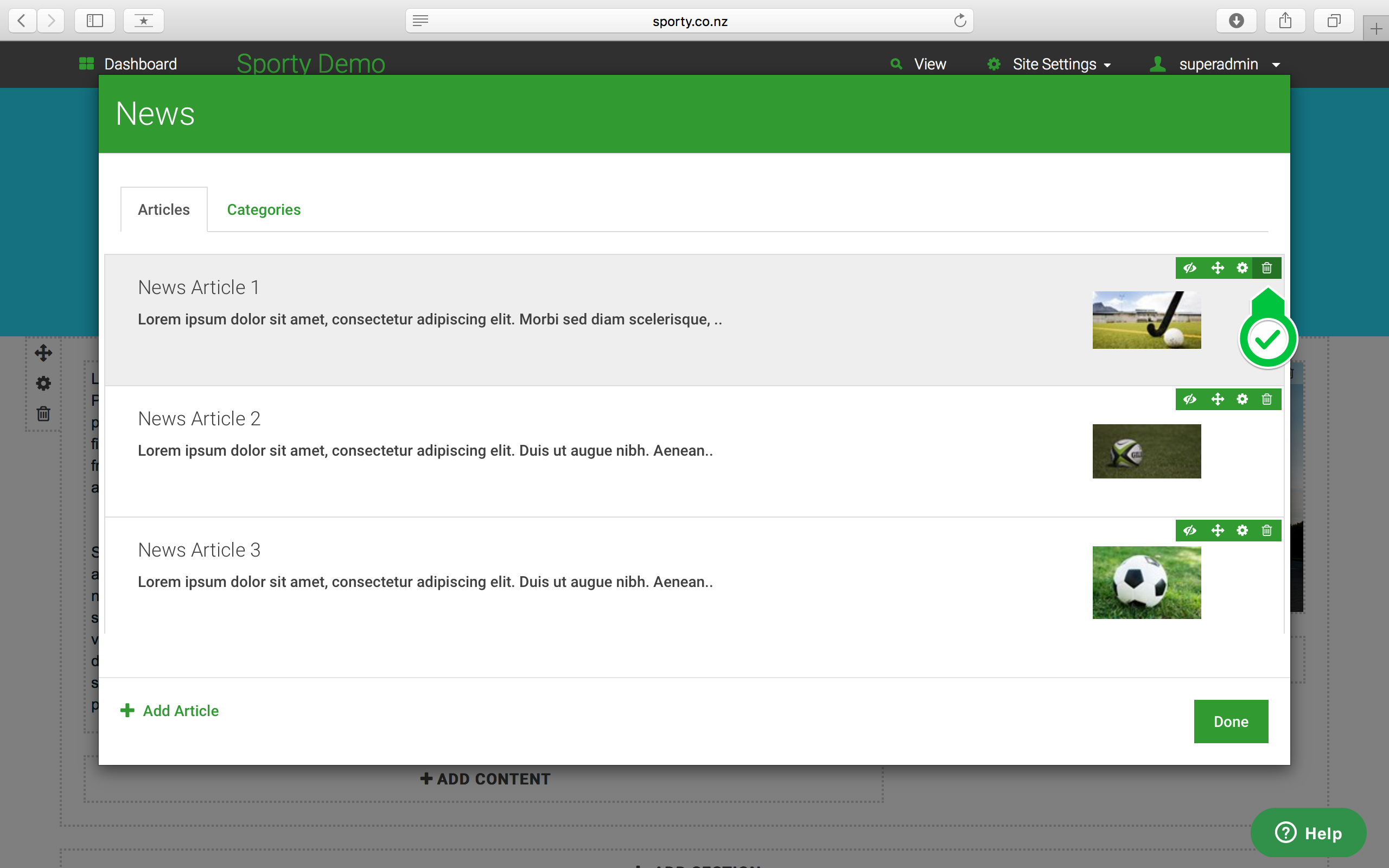 For more help, view the video below: