When creating a form we recommend setting a reply email address. Otherwise, when a person receives email confirmation after submitting a form, it is sent from noreply@sporty.co.nz. If they then try to reply to their confirmation email eg. they have made a mistake on the form, it will not be received by anyone.
To add a reply email address follow these steps:
Go to Dashboard > Online Registrations > click the pencil icon of that Form (see How to edit a form).
Click the orange button Advanced Options.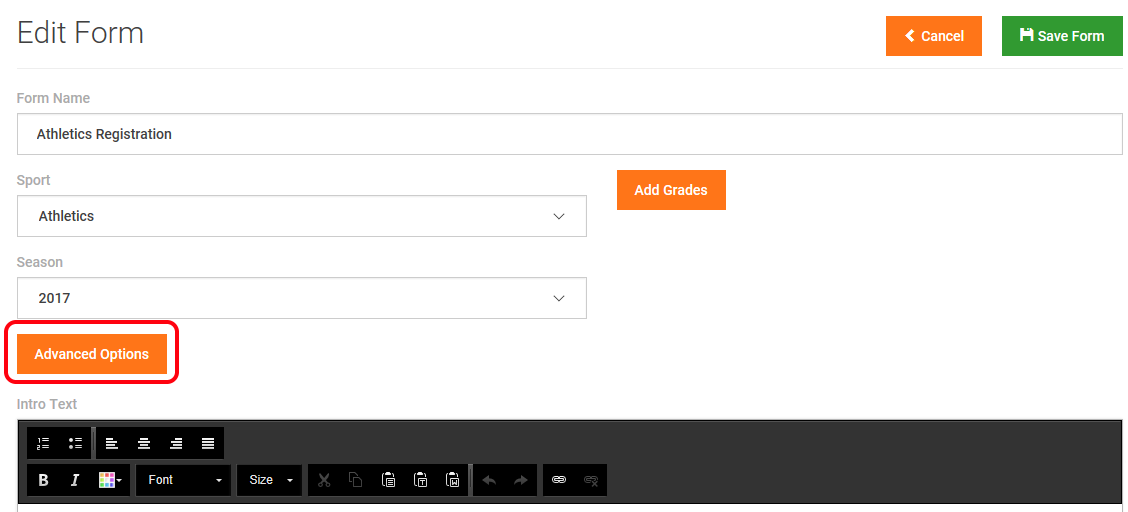 The first text box under Advanced Options is labelled From Email. Enter the email address you would like your registrants to be able to reply to.

Save Form.