If you have login access to Sporty for an organisation, you can give login access to other people. You can decide whether to give someone access to all the same areas your own login has access to, or you can give them access that is restricted just to certain areas of the platform.
Note that the level of access you can grant to another person is limited by:
Your own level of login access (you cannot grant someone access to areas that you do not have access to yourself).
Any limits that your organisation might have in your subscription with Sporty. For example, if your organisation is licensed to have 2 logins to SuperCRM you will be unable to give access to a third person.
To manage user access control, login to Sporty and go to the Dashboard then click the Admin Settings tile.

Click on Login and Access Control button.
This will list who already has access for your organisation and display the things they have access for. You can edit their level of access from this page if you wish.
To invite someone else to become an administrator, click Invite New User.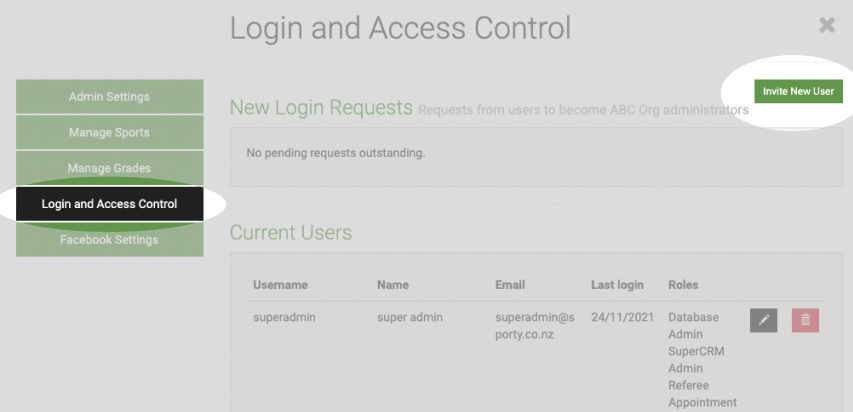 Enter the person's email address and name, then scroll down the page to set their level of access.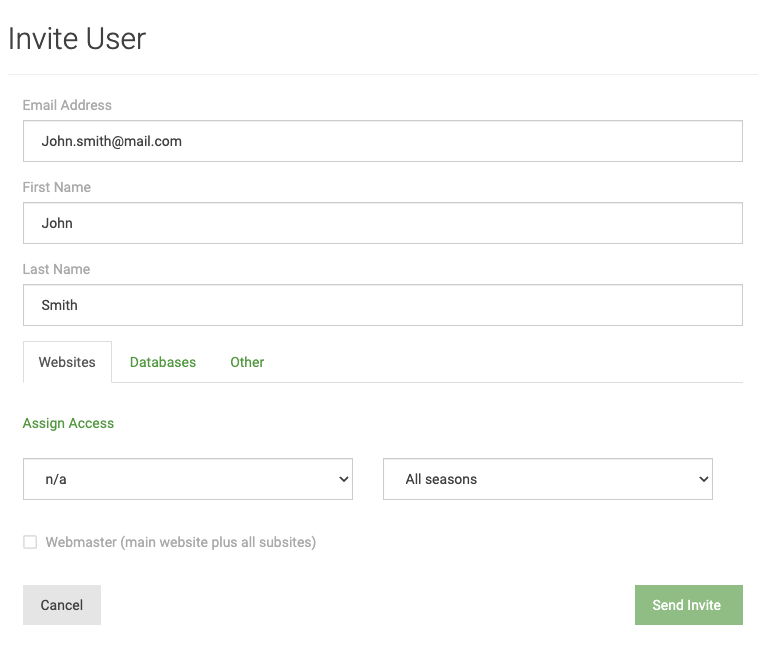 You can decide what level of access someone should have, up to equal your own level of access.
Note: Access is controlled within three tabs: 'Websites', 'Databases' and 'Other'.
For a detailed description of what people can do with different levels of access, please refer to
this support article
.
Once you've set whatever access level you want the new administrator to have, click Send Invite. The system will automatically send them an email with instructions and a link they can click to complete the setup of their own login. If they haven't received this email in their inbox, please ask them to also check their spam/junk folder.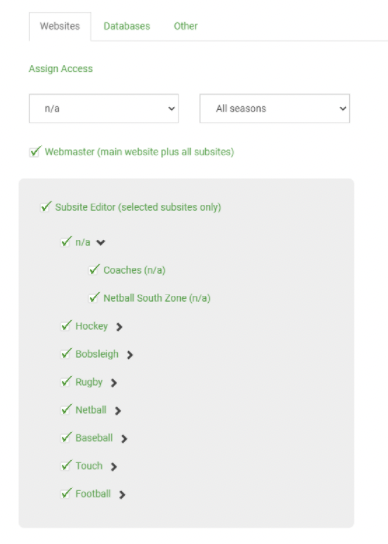 If you have SuperCRM Member Manager access and would like to give someone else this access, select the Other tab. You can then check on SuperCRM Administrator and click the Send Invite button.
Note: SuperCRM is a licenced solution where each organisation must firstly be allocated licences (login 'seats') by Sporty. Clubs (only) can get two SuperCRM seats for free. If your organisation is not a club, or if your organisation is a club but you want more than the two free SuperCRM licences, you can subscribe to more if you wish. Contact sales@sporty.co.nz for pricing.
To give someone access to SuperCRM Member Manager your organisation must be turned on for SuperCRM and the user must have Webmaster and Database Admin permissions selected.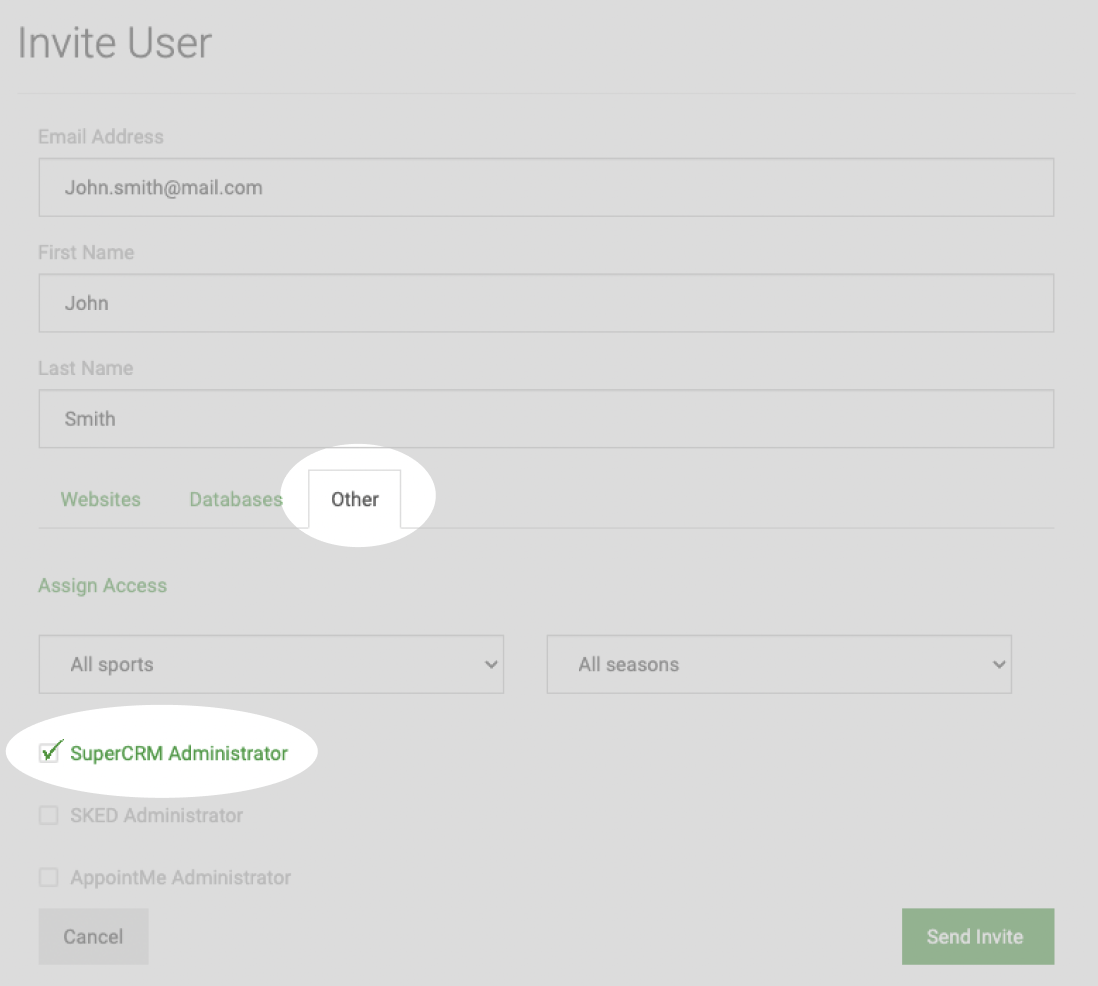 The new administrator will now appear in the list of Current Users in your Login and Access Control area.
Notice that the user appears with a green 'i' icon beside their name. This indicates have not yet clicked the link in the email they were sent. Once they have clicked the link and logged in, this will disappear and you'll be able to see the date that they last logged in.