If you want users to be redirected to a specific page after completing a form, or you want to display a link to the form on another website, you can use a return address (URL).
To do this go to Dashboard > then Online Registrations
Click the link icon beside the form you would like to set a return URL.


A text box will appear beneath the words "Optional – include a return URL that people will be redirected to once they submit this form:"  Enter the address of the web page the user will be be redirected to after completion of the form, then click Update Link.
This will modify the link below to accommodate for the return address.  Copy this link. 

You can now use this link for a button or in text, or display on your Facebook page or another website. In the example above, when users click Submit after completing the form they will be taken to www.myclub.co.nz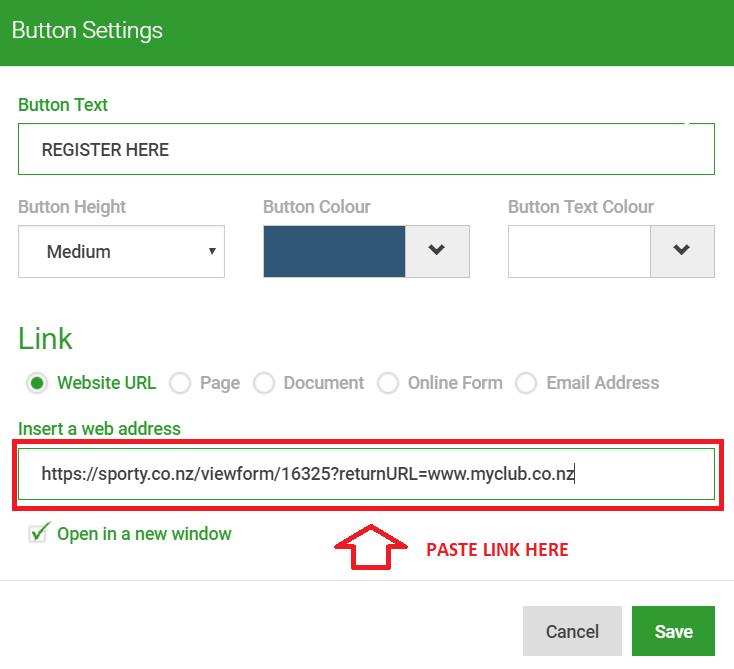 Also see: