Navigate to Admin Settings in the Dashboard on your site.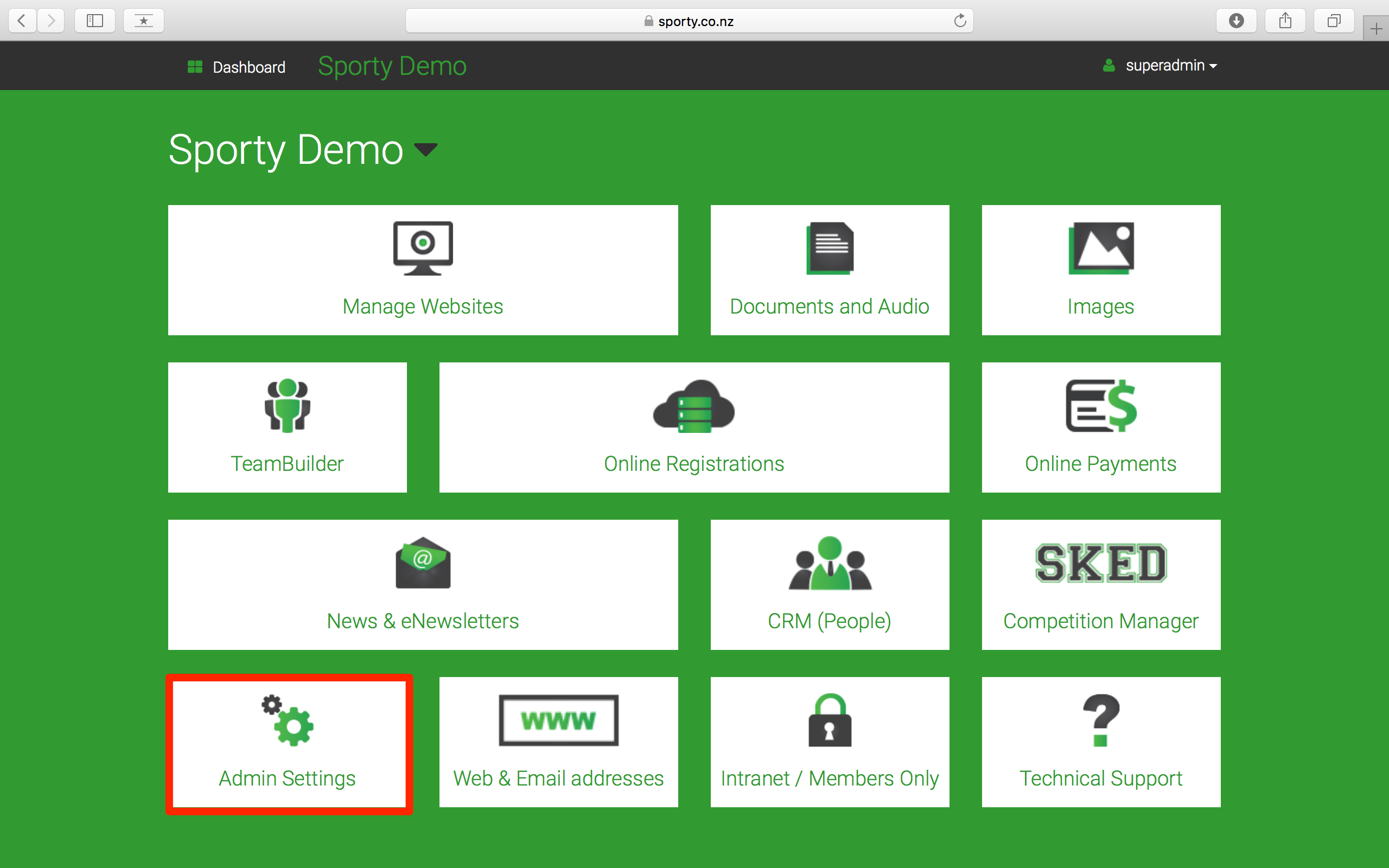 In the Organisation field, enter the name of your website. You can call it what you like, but this will normally be your Club or School's name.
In the Easy Web Address field, type your desired Sporty URL.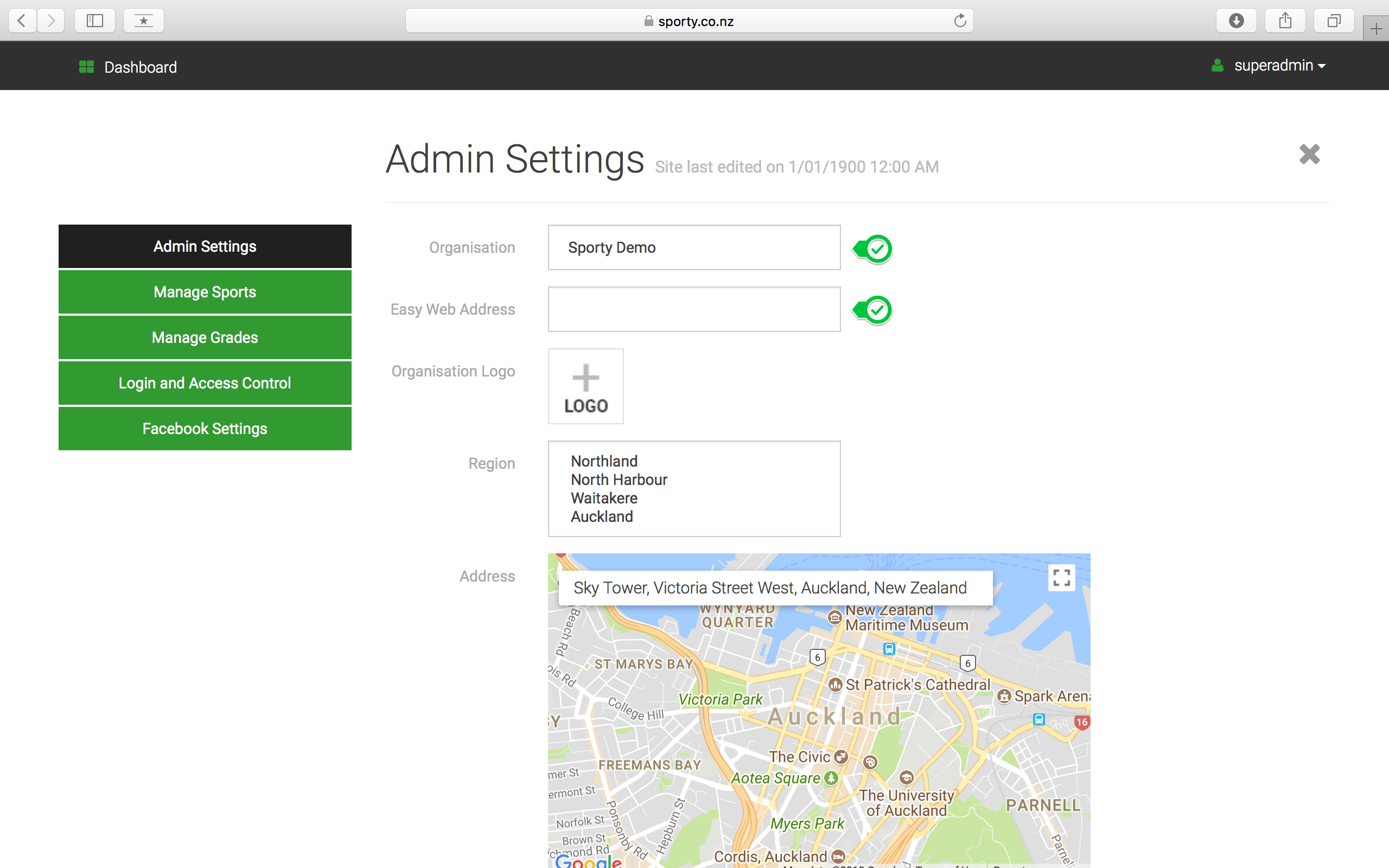 Click Save when finished.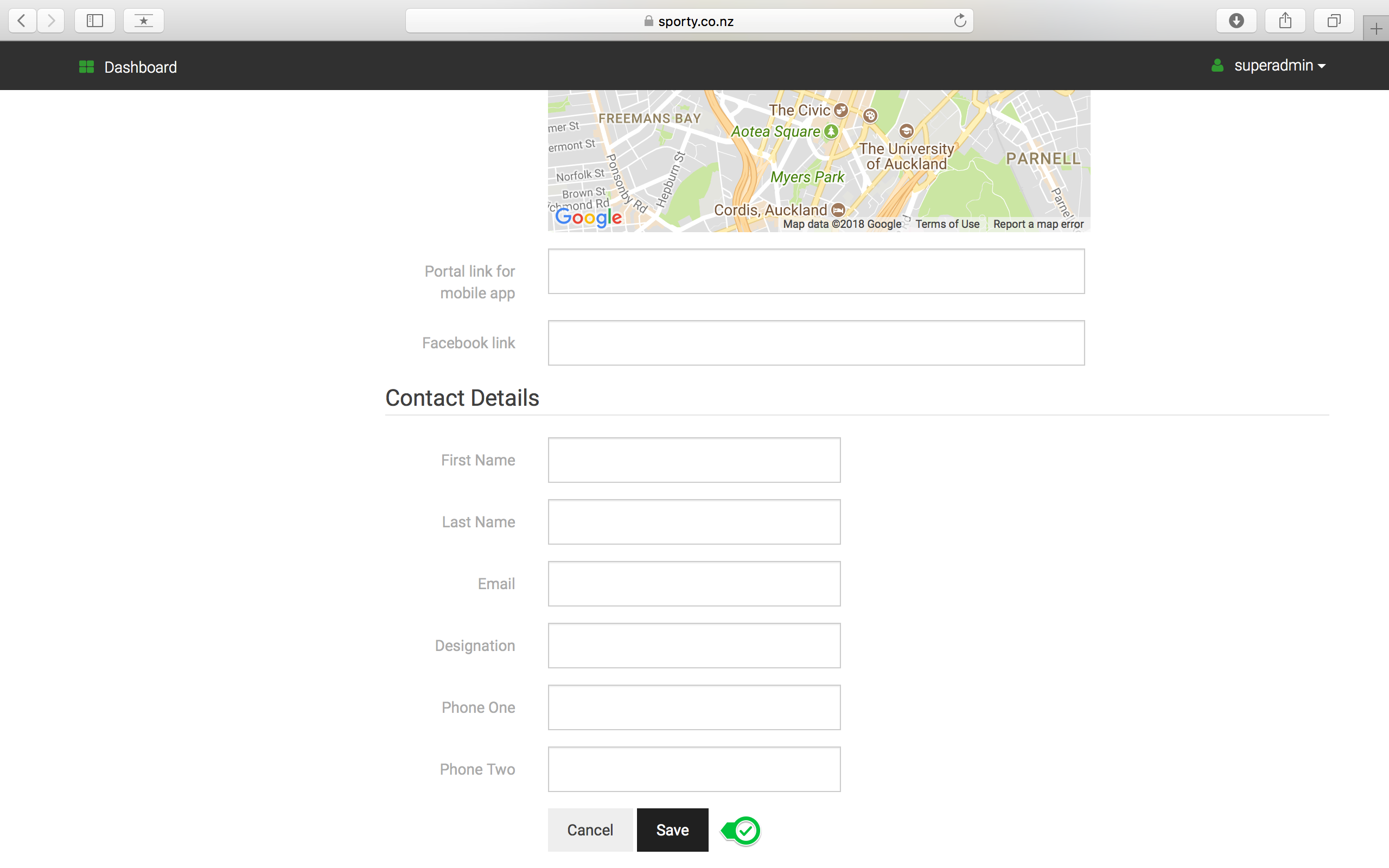 If you have your own domain name (
www.address
), you can use this for your Sporty site.
If you don't have a domain name yet (e.g.
www.yourclub.com
) you will first need to purchase one from a domain name provider, or you can purchase one from us at
Sporty Domains
. Once you have purchased your domain name,
Visit this page for details
on how to set this up or contact us for further assistance.