To get started, click the Add Content button.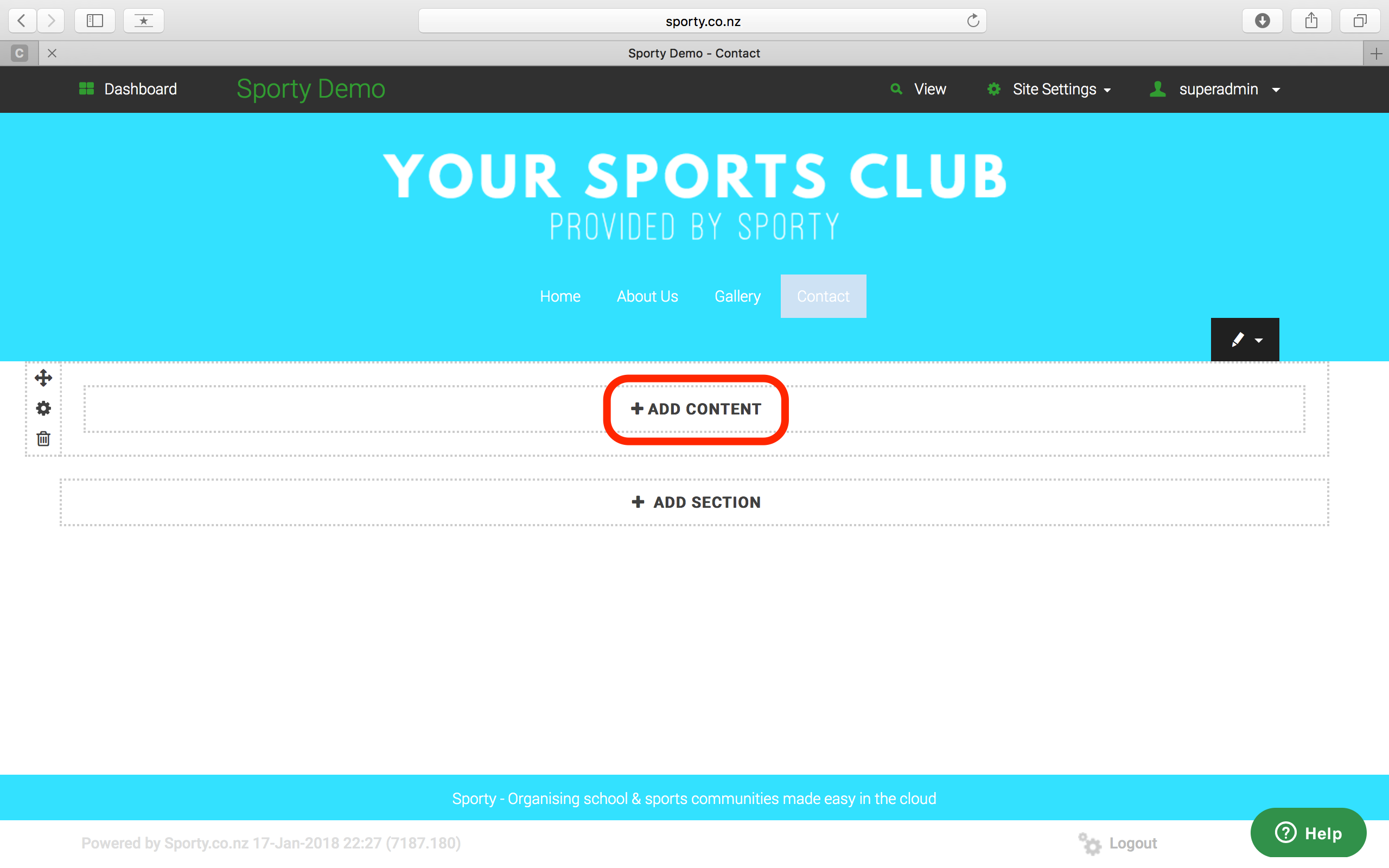 Select the Contact List widget from the Widget menu.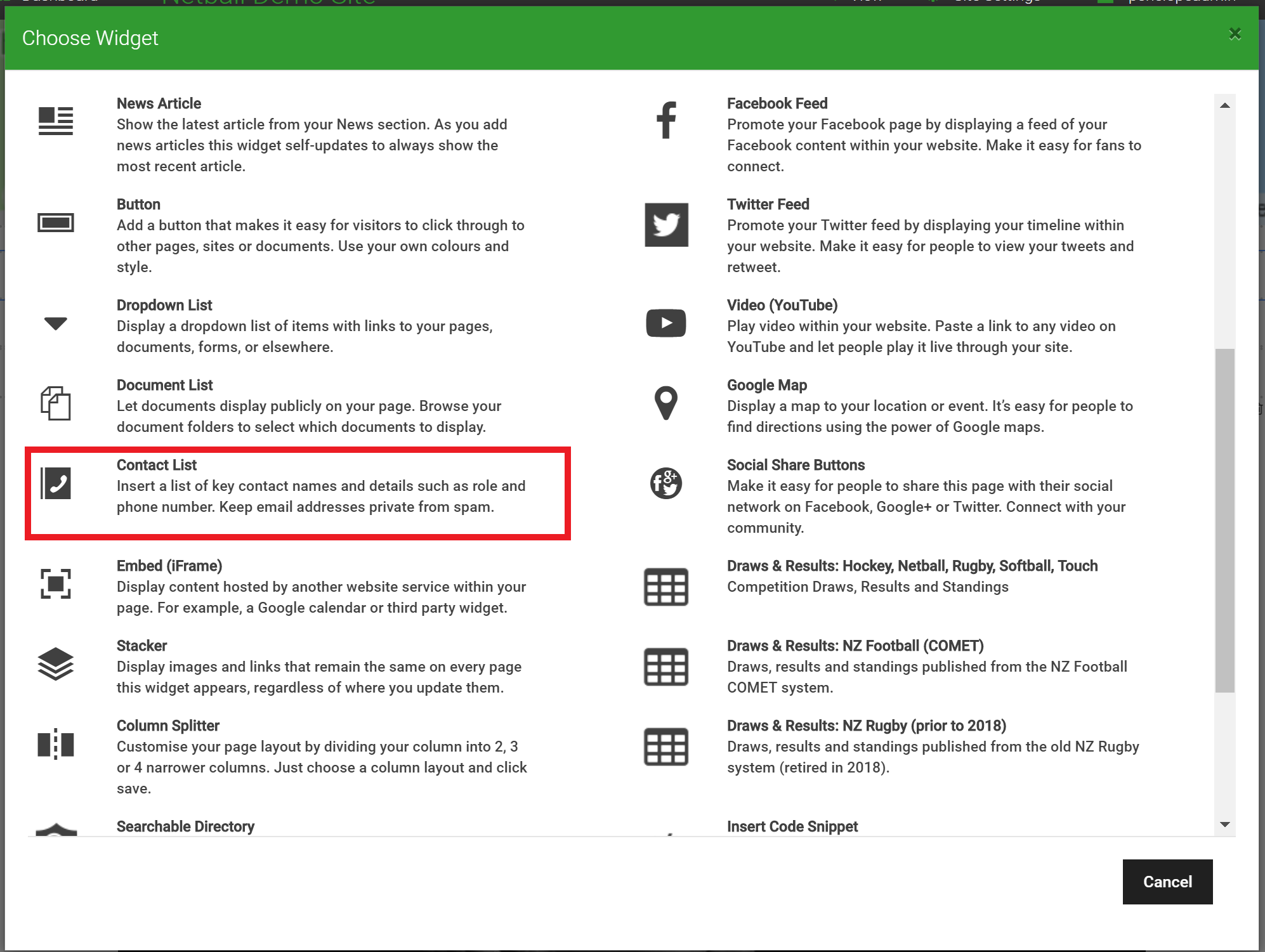 Click Add Contact to get started.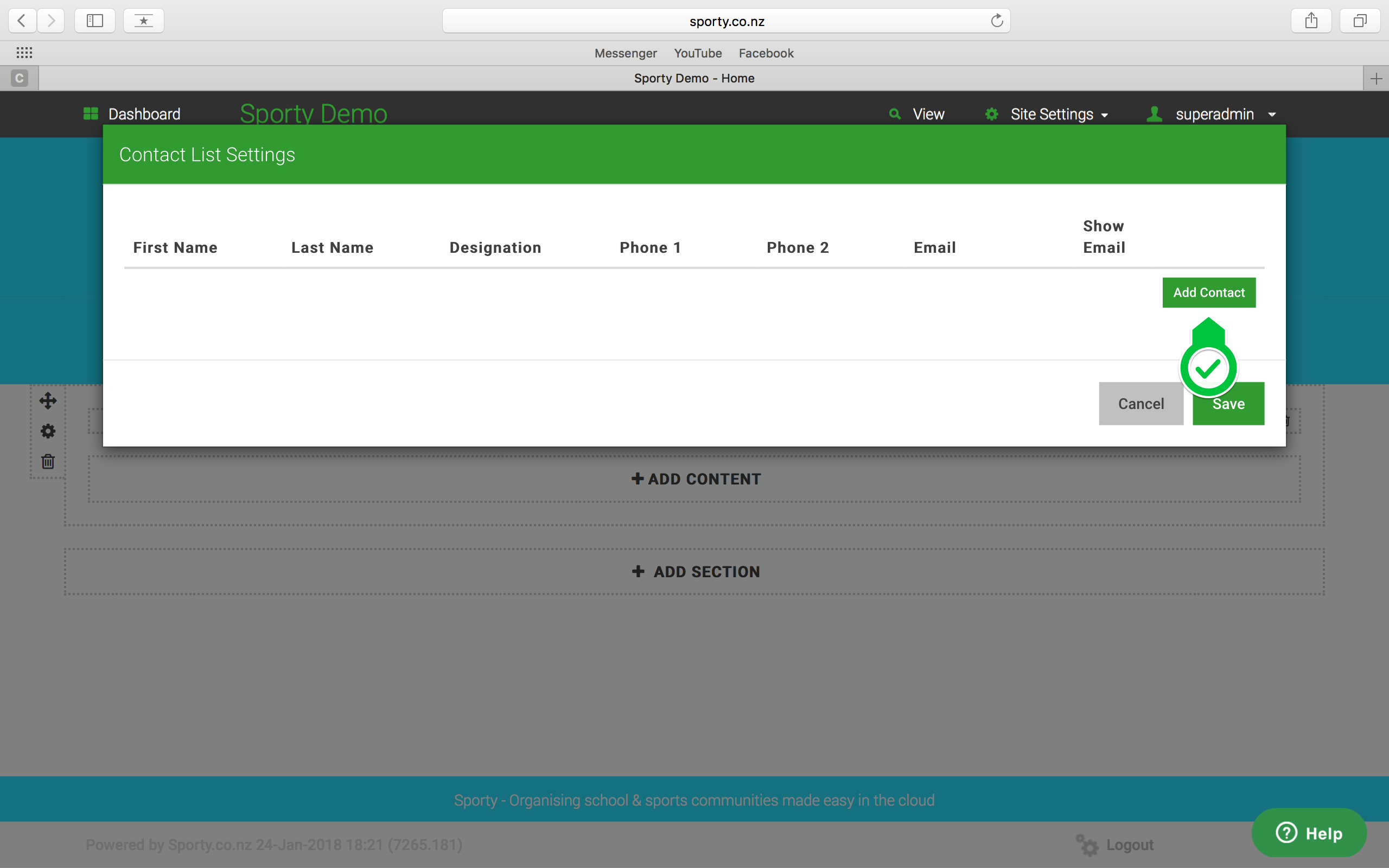 Here you can input the contacts name, designation, phone number, and email.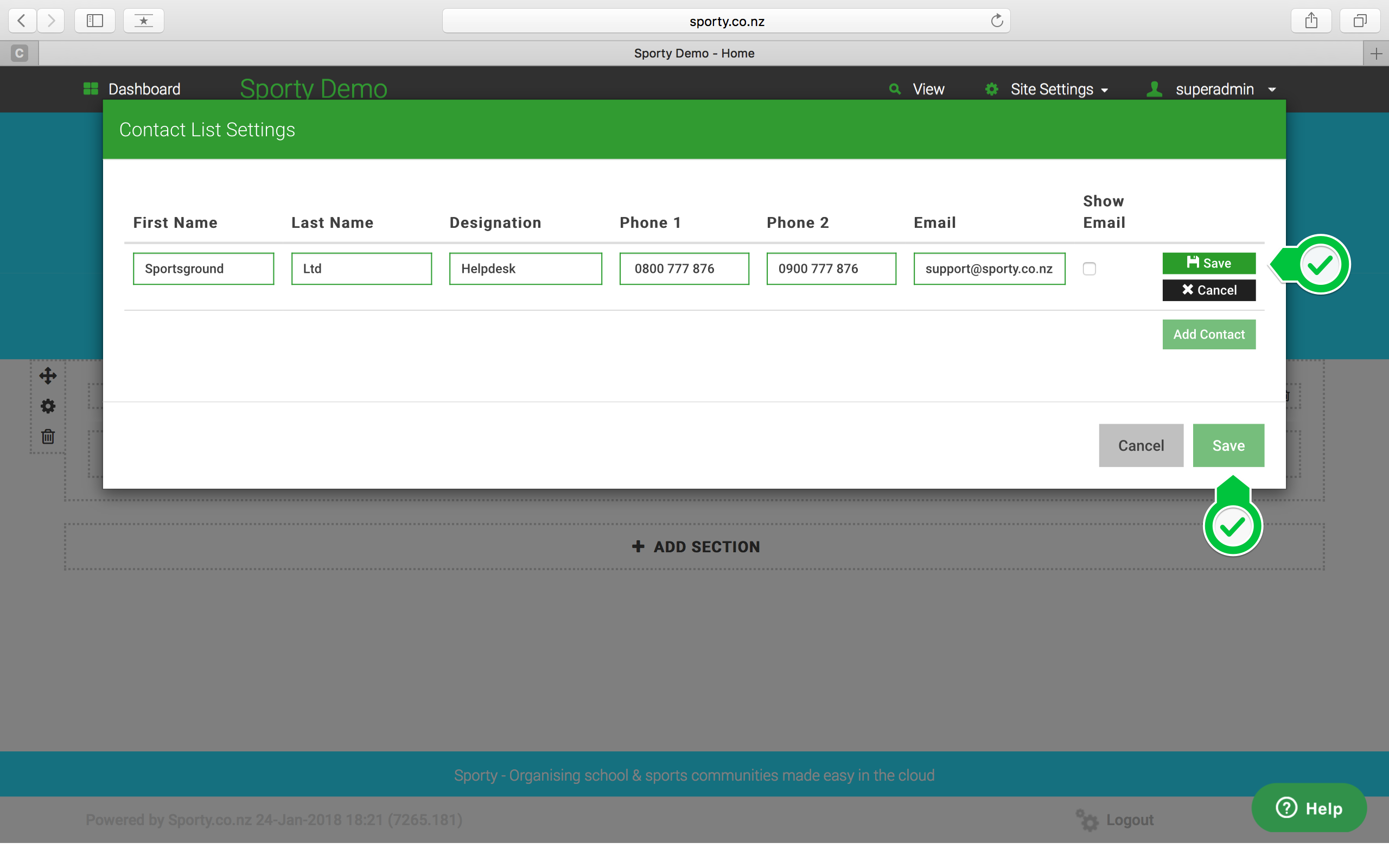 Once saved the contact will be displayed. If multiple contacts are added they will be displayed in a list.
To e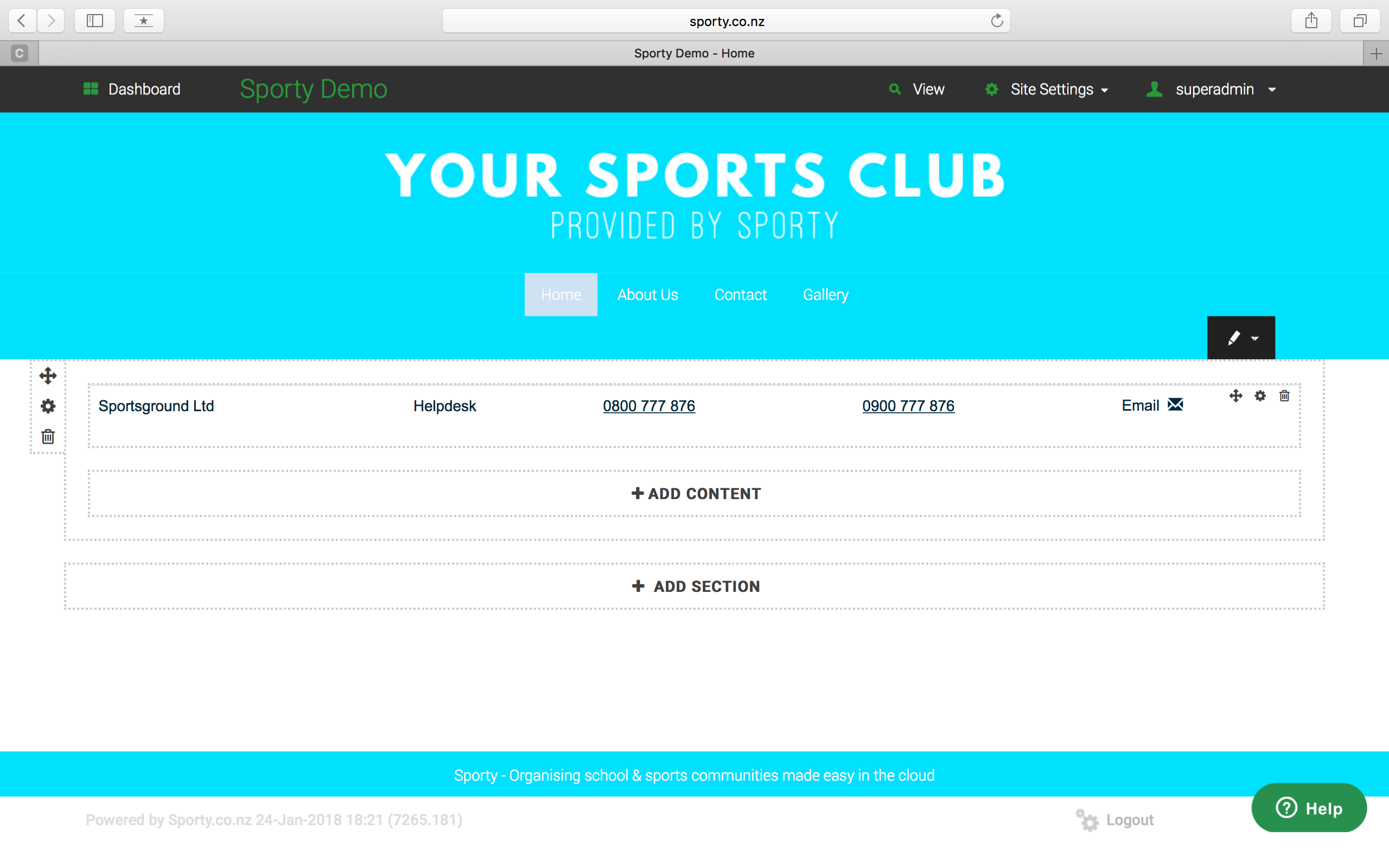 When you view the contact list widget, by default the email address is set to be hidden. This is designed to protect the privacy of an administrator that may be using their personal email address so their email address is not publicly visible. When someone clicks on the email envelope to contact a person via the widget it opens a contact dialogue box. This enables a contact form to be completed but does not show the email address of the person it is being sent to.
To display the email address you can tick the checkbox to 'Show Email'.
To edit the contact widget at a later stage simply click into the Settings cog of the widget, then click the pencil icon beside a persons name to edit their details.
For more help view the video below: