To get started, click the Add Content button.
Select the Facebook Feed widget from the Widget menu.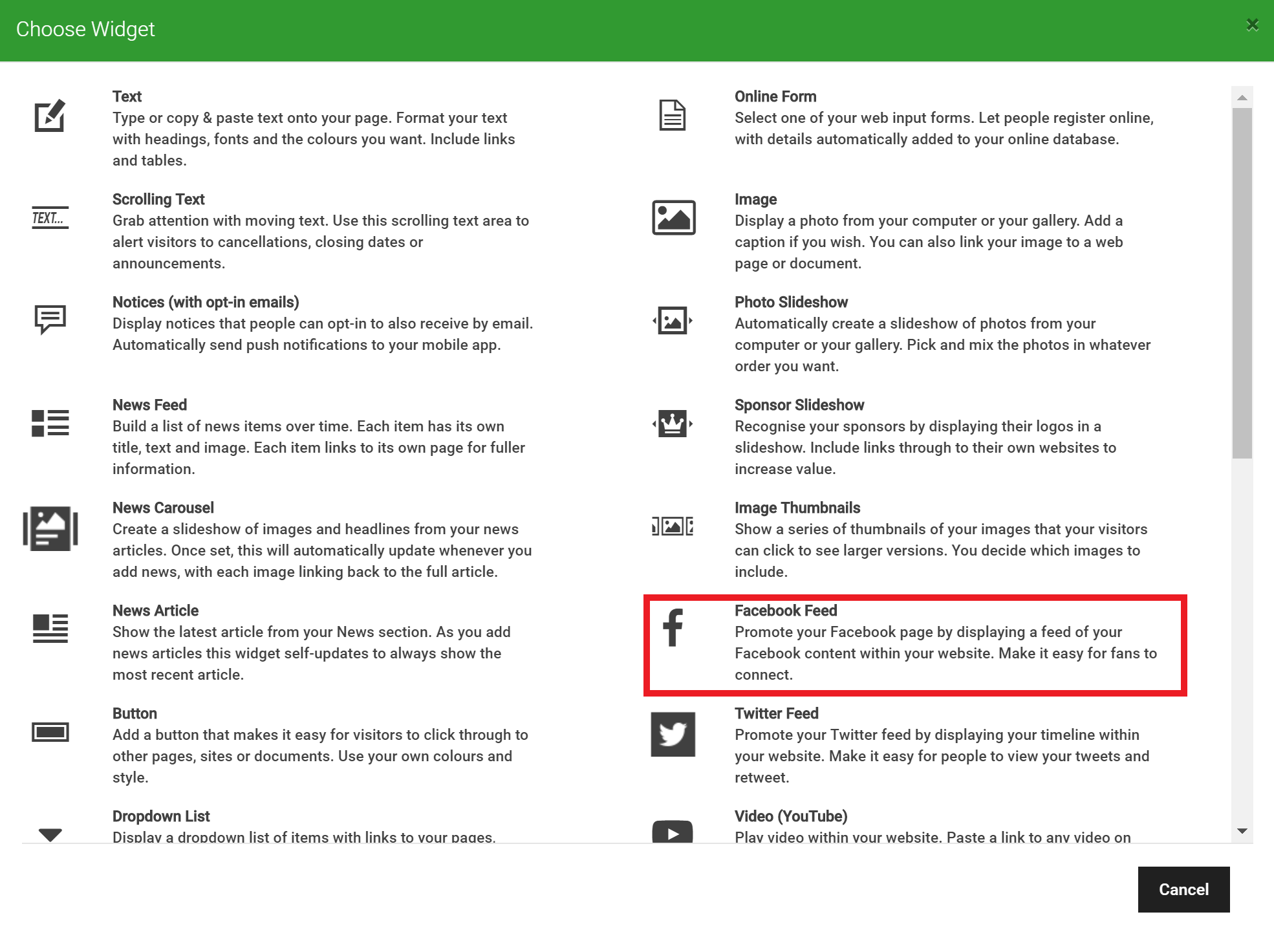 View the page on Facebook and copy its URL. Paste this into the widget pop-up.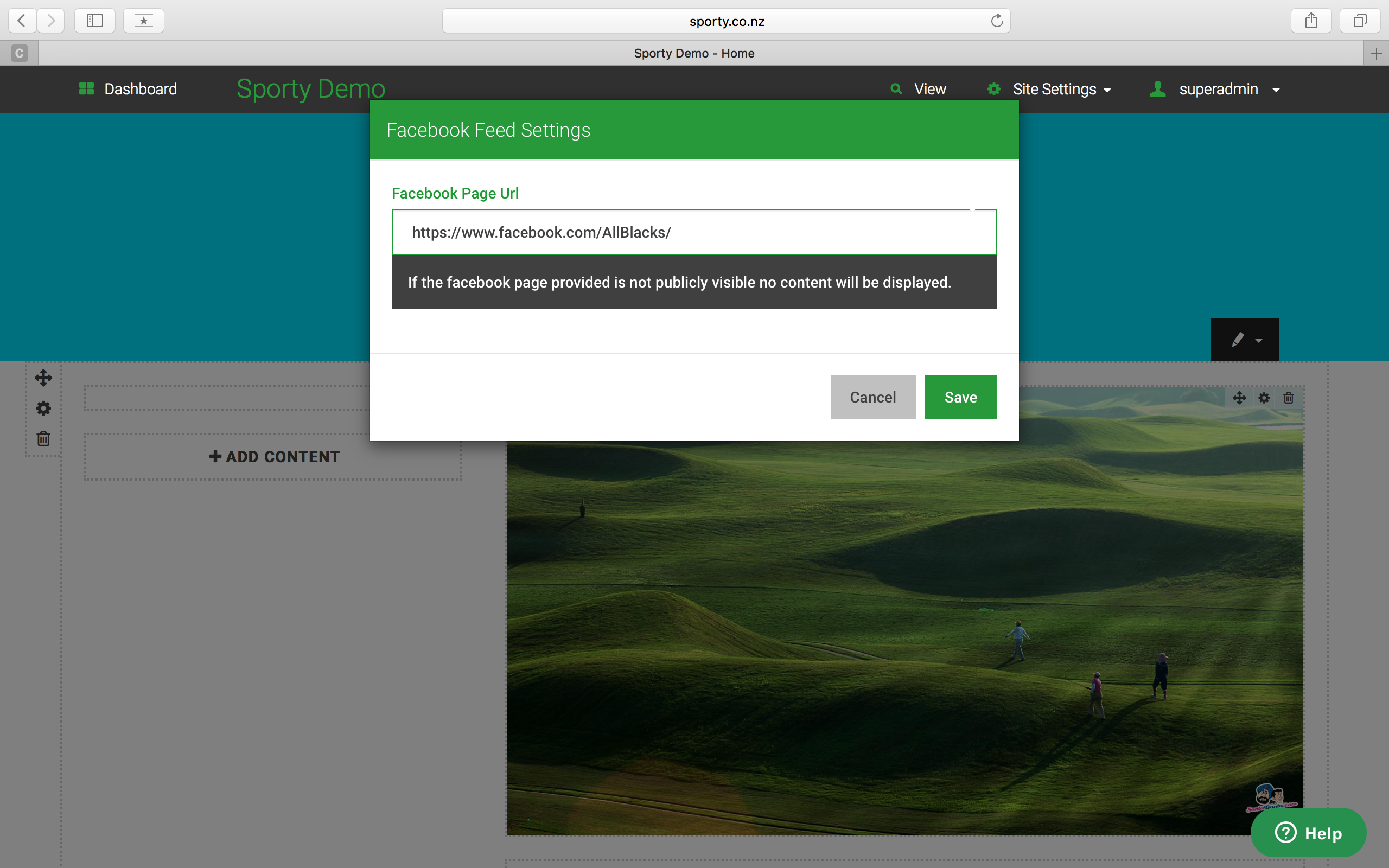 The page's newsfeed will now appear on your site.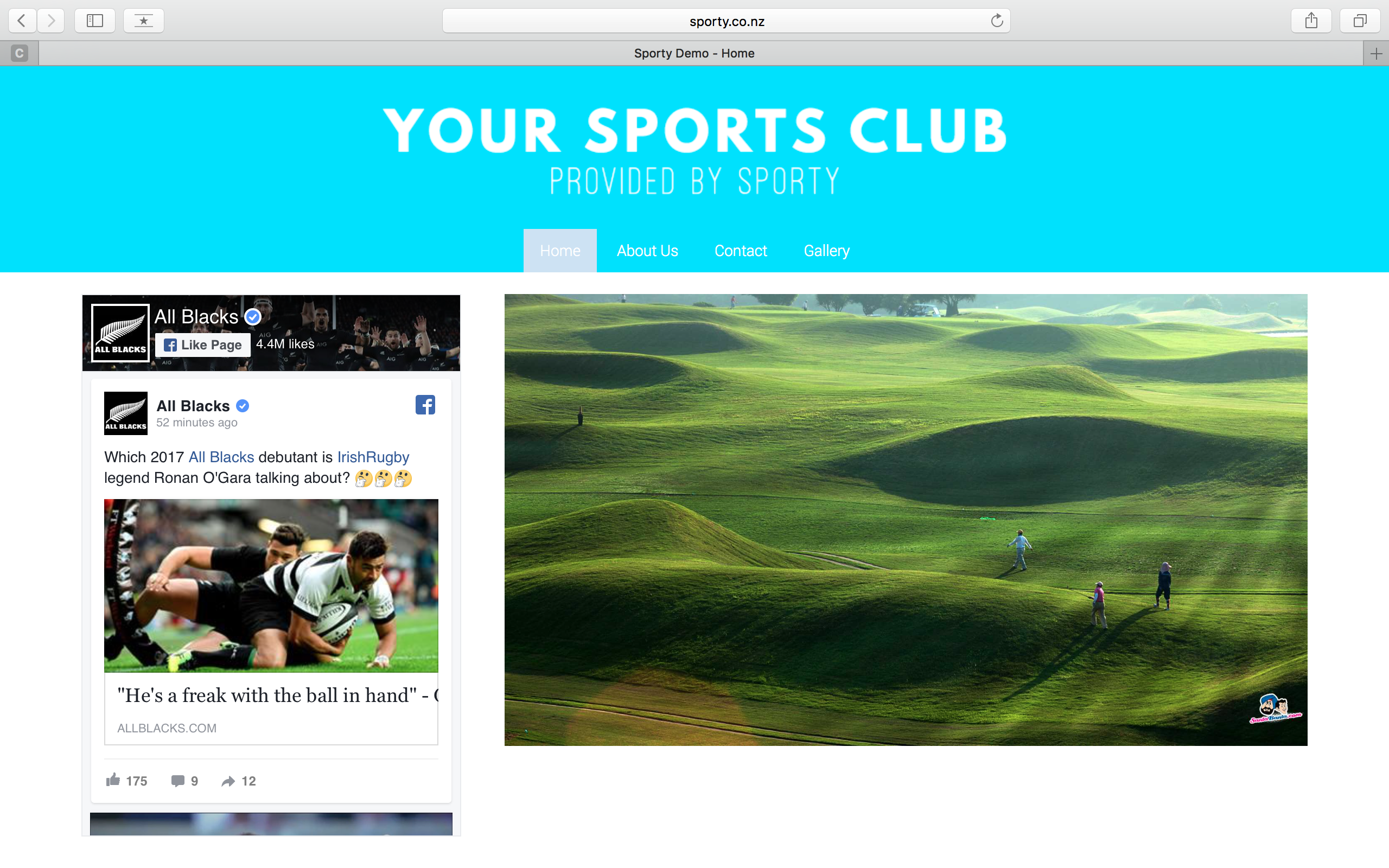 For more help watch the video below:
To display a Facebook feed it must be a Facebook Page. If you see the message Error: Not a valid Facebook Page url, it is likely you are trying to display a Facebook Group. You are unable to display a Facebook Group using this widget.