To get started, click +ADD CONTENT.

Select the Facebook Feed widget from the widget menu.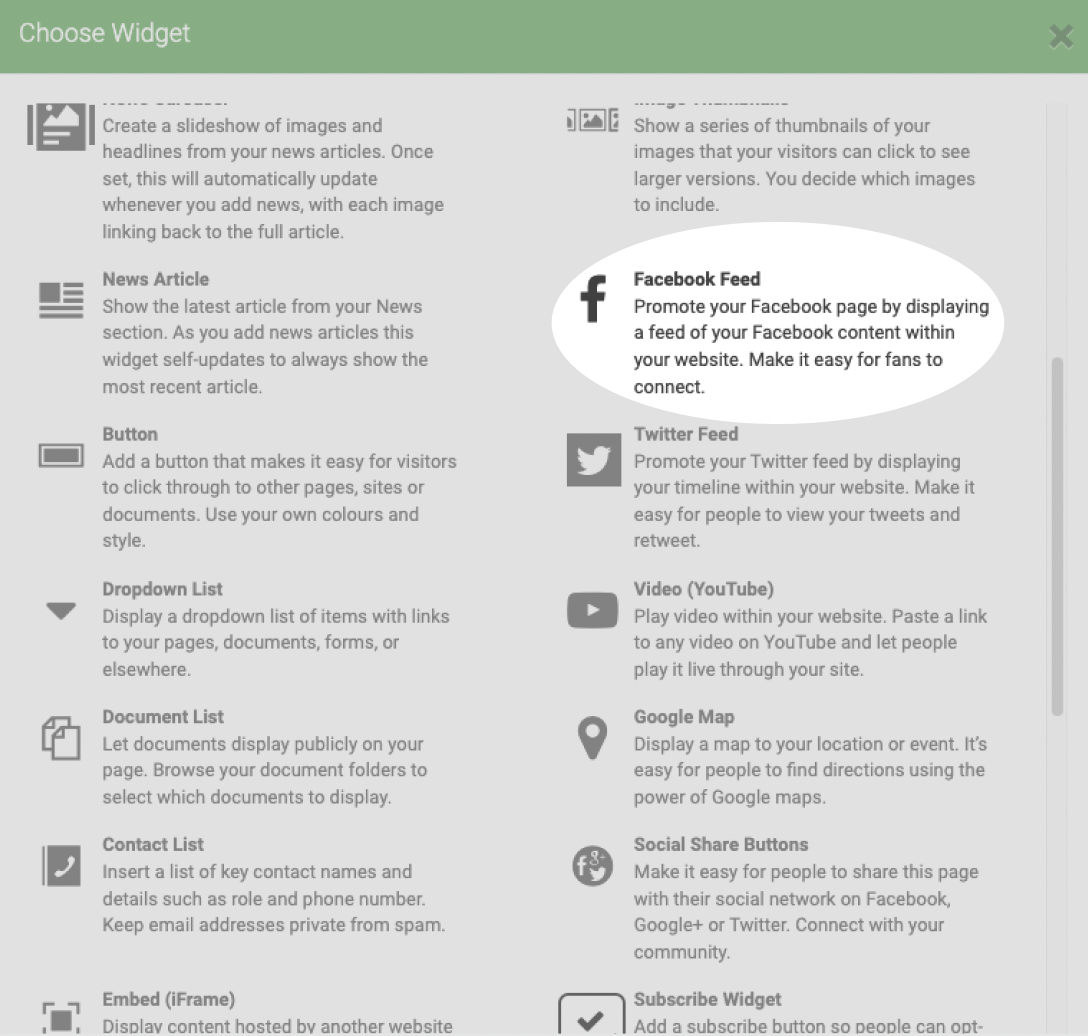 Visit the page on Facebook and copy its URL. Paste this into the widget pop-up.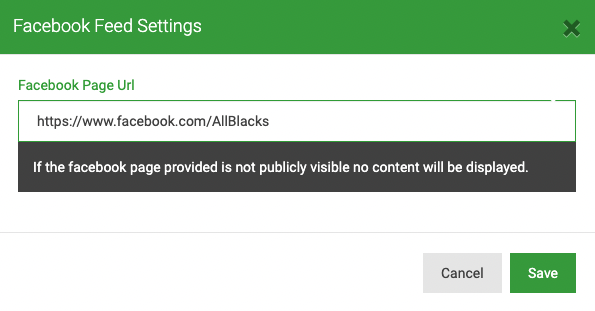 The page's newsfeed will now appear on your site.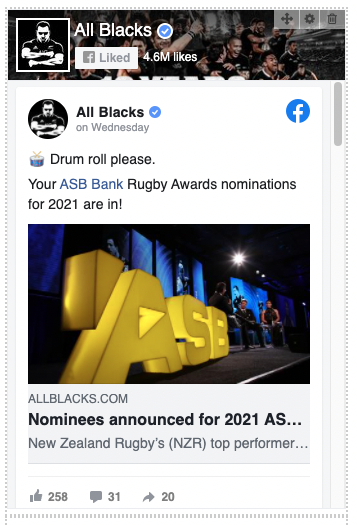 For more help watch the video below:
To display a Facebook feed it must be a Facebook Page. If you see the message "Error: Not a valid Facebook Page url", it is likely you are trying to display a Facebook Group. You are unable to display a Facebook Group using this widget.