To get started, click the Add Content button.
Select the Scrolling Text widget from the Widget menu.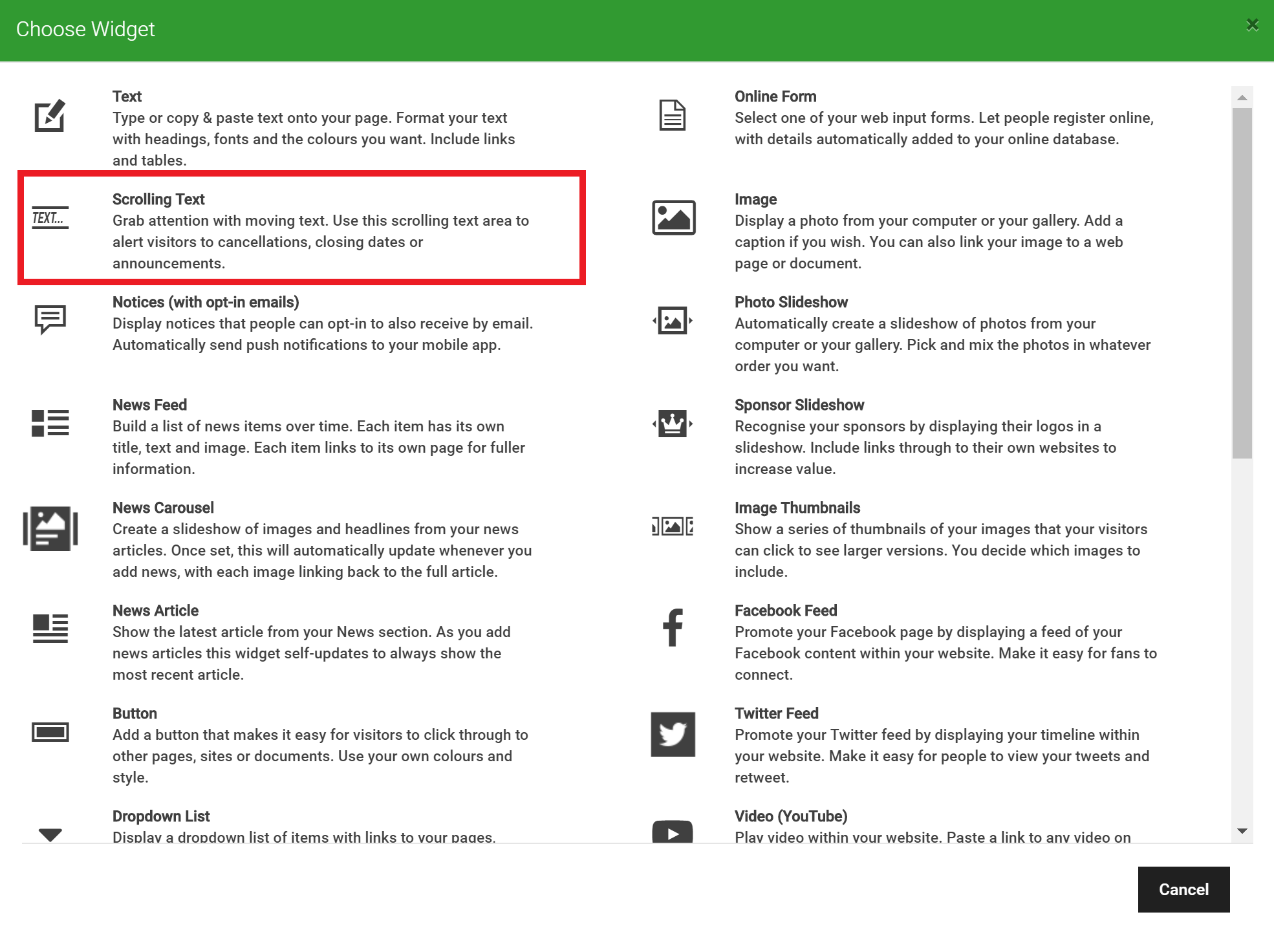 Here you can change the font, font size, speed of the text and colour of the text, as well as setting its content. Click Save when finished.
Please Note: The default speed is set to medium.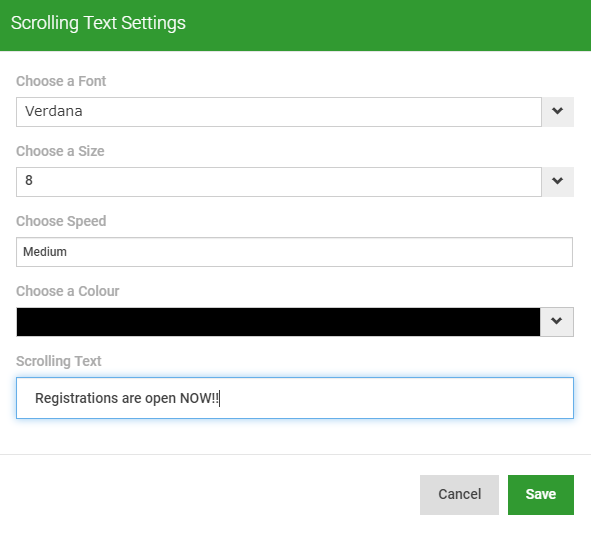 Your Scrolling Text will now display moving across the screen.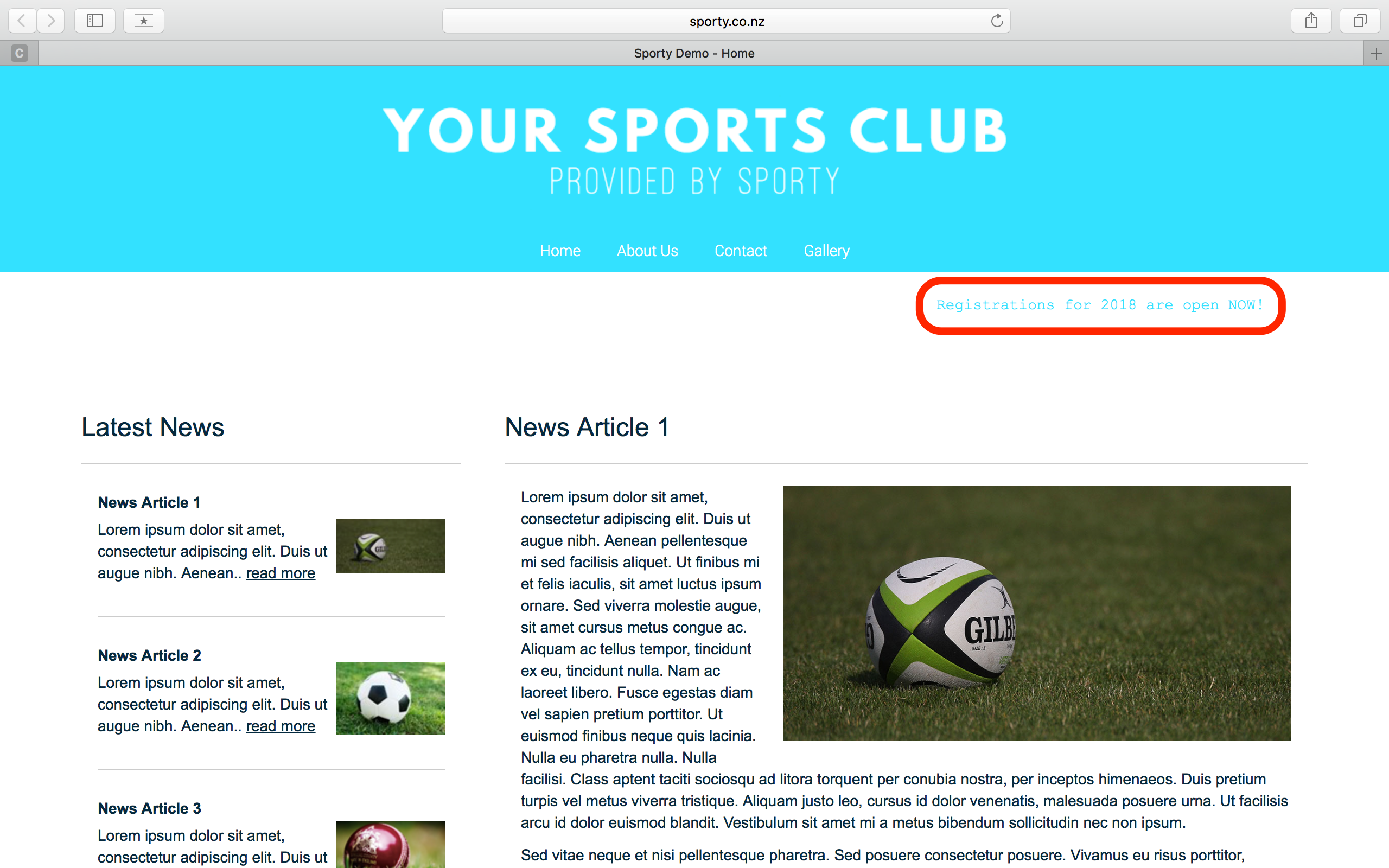 For more help view the below video:
The video above walks through adding scrolling text to a page.
Note: Currently, there are no options to set the size of the text, or the speed of the scrolling.  If you require larger text, it is recommended to use a regular text widget instead.