Display news on your website using the News Feed widget. You have the ability to change the layout of the news feed widget to display as a list layout or a grid layout.
To get started, click the Add Content button.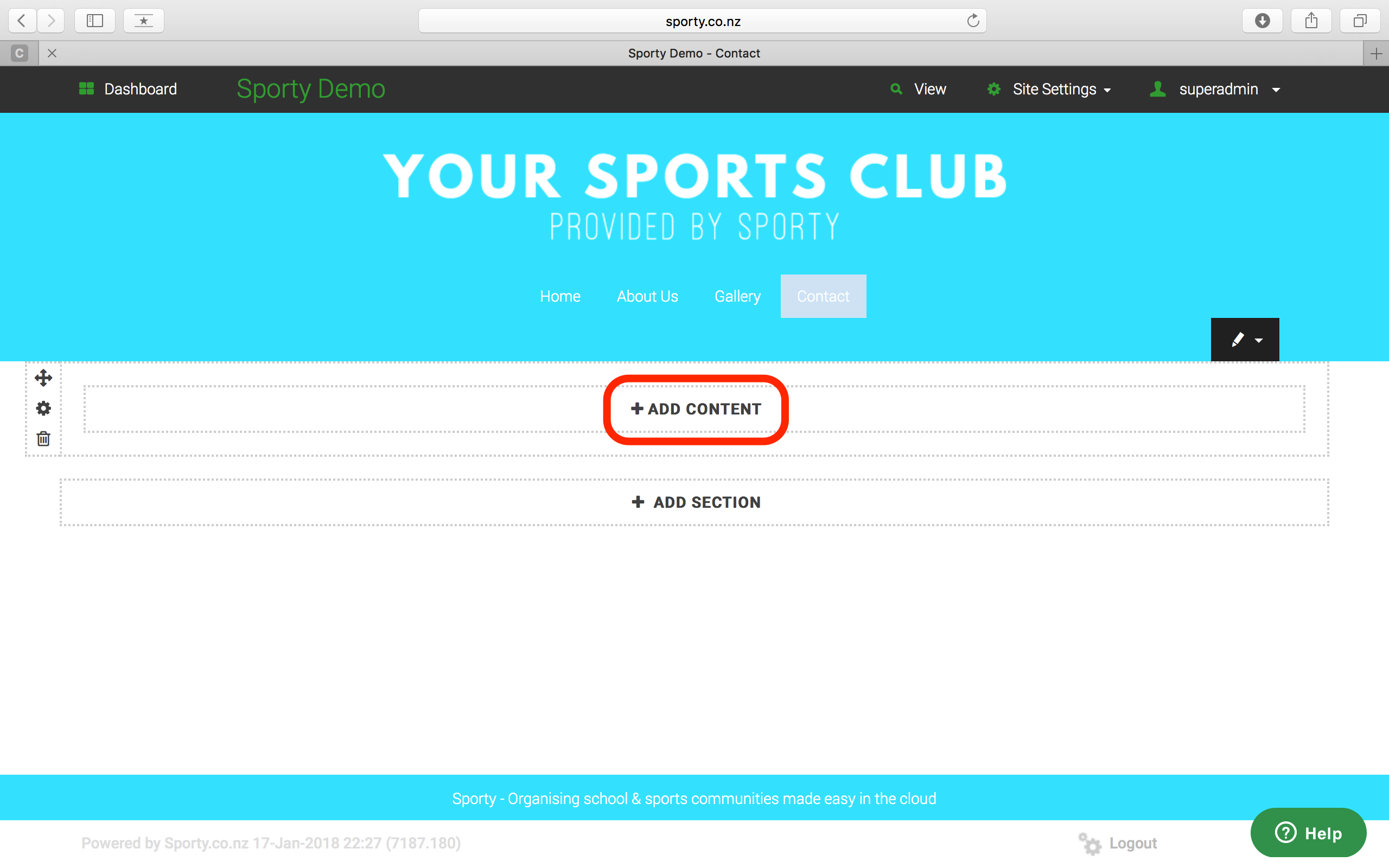 Select the Newsfeed Widget from the Widget menu.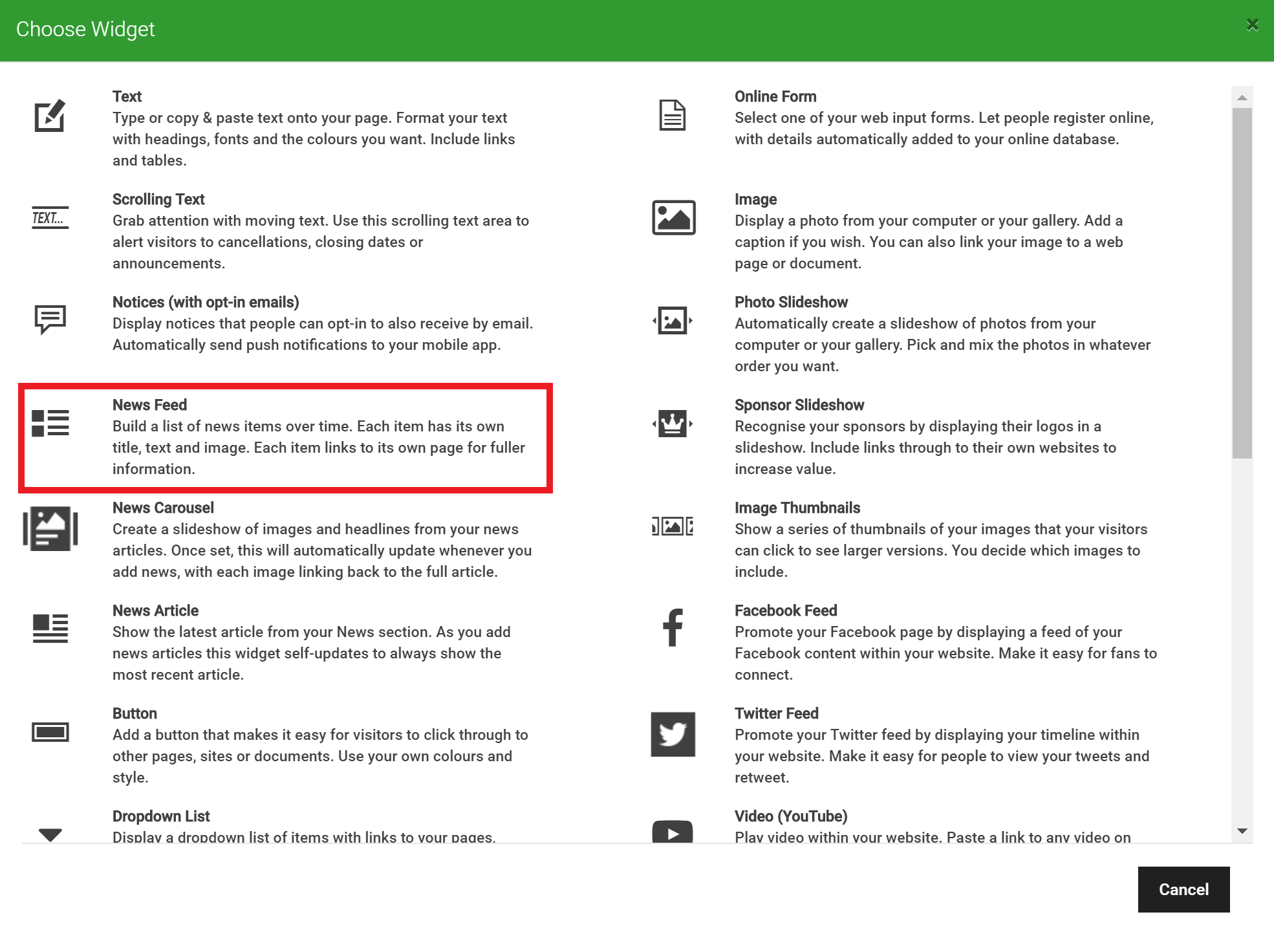 Here you can customize display options for your news articles. You can choose whether you want your news displayed in a List Layout or Grid Layout. Choose your Layout, check the items that you would like to display, select the number of articles you want displayed and click Save.
If you don't want the News feed displayed on Mobile, you can tick on "Hide on Mobile" that appears in the top right corner of the modal.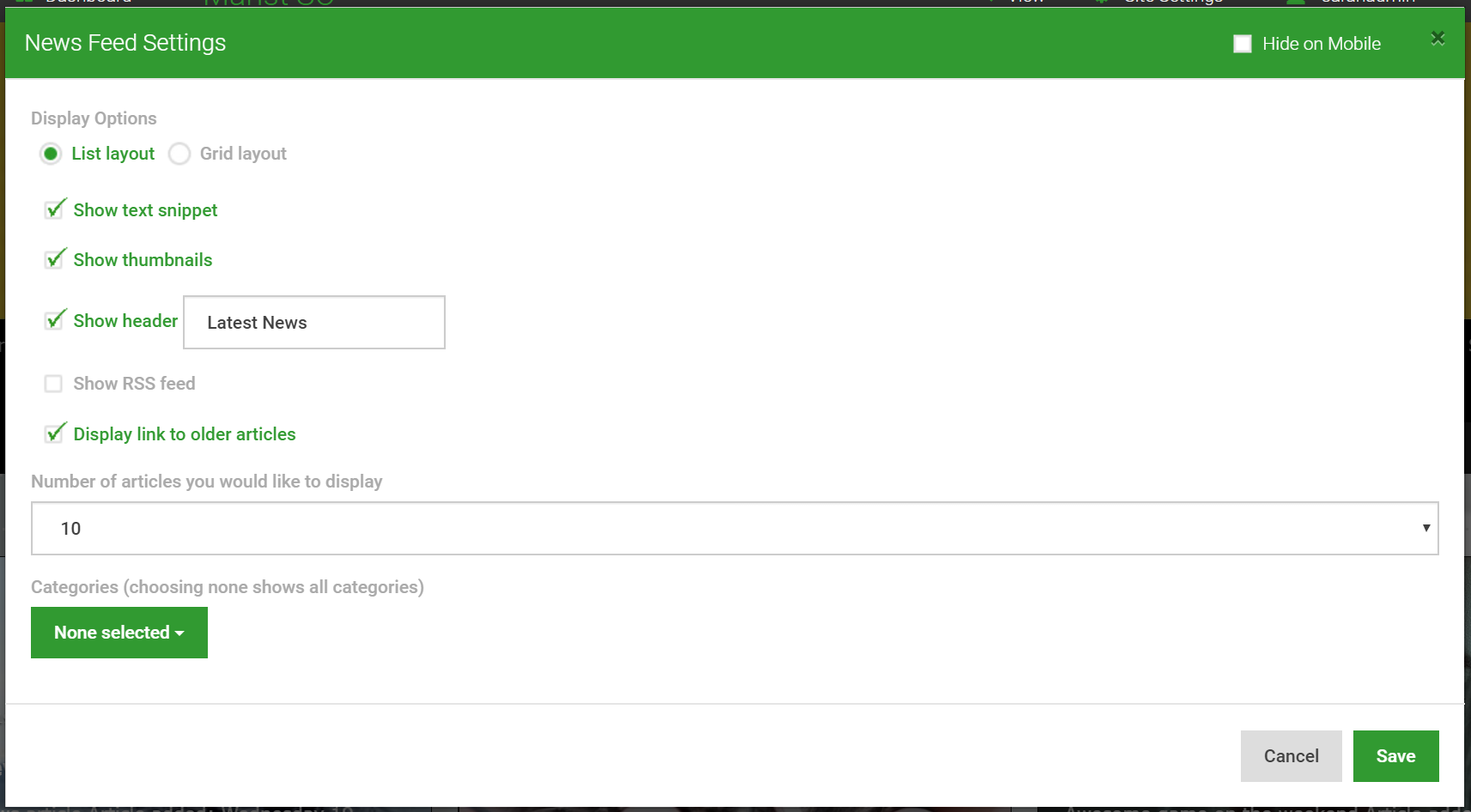 List Layout: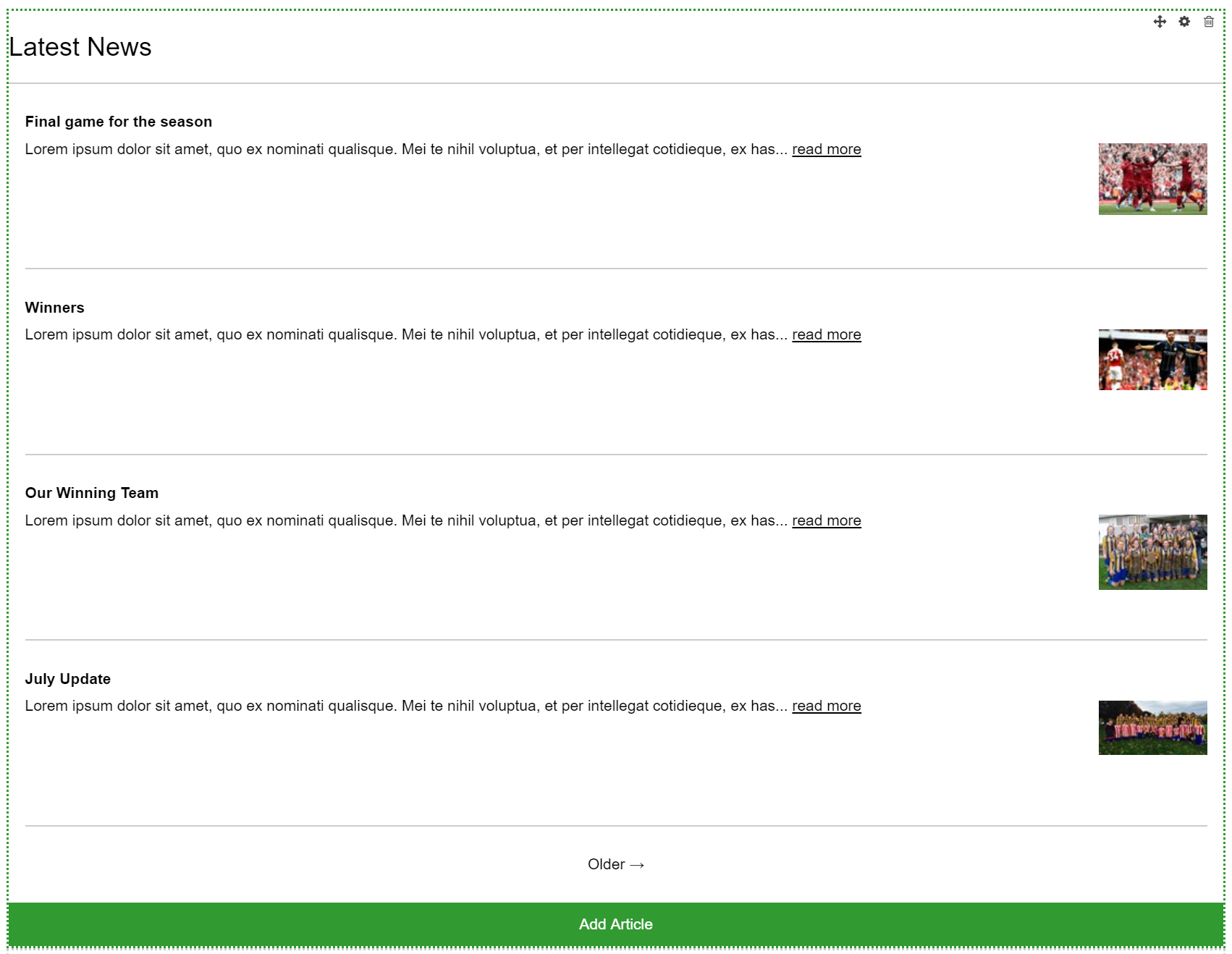 Grid Layout: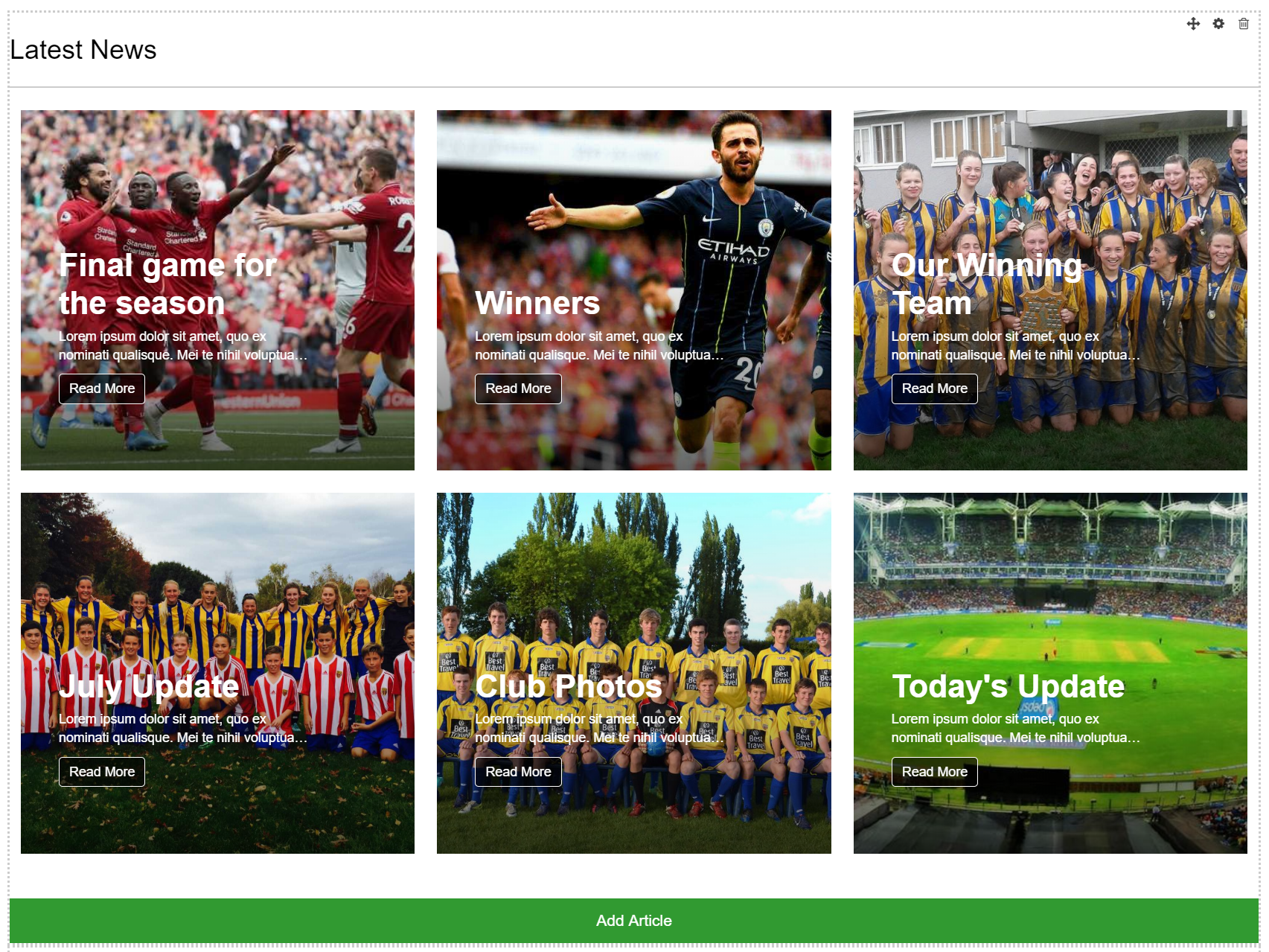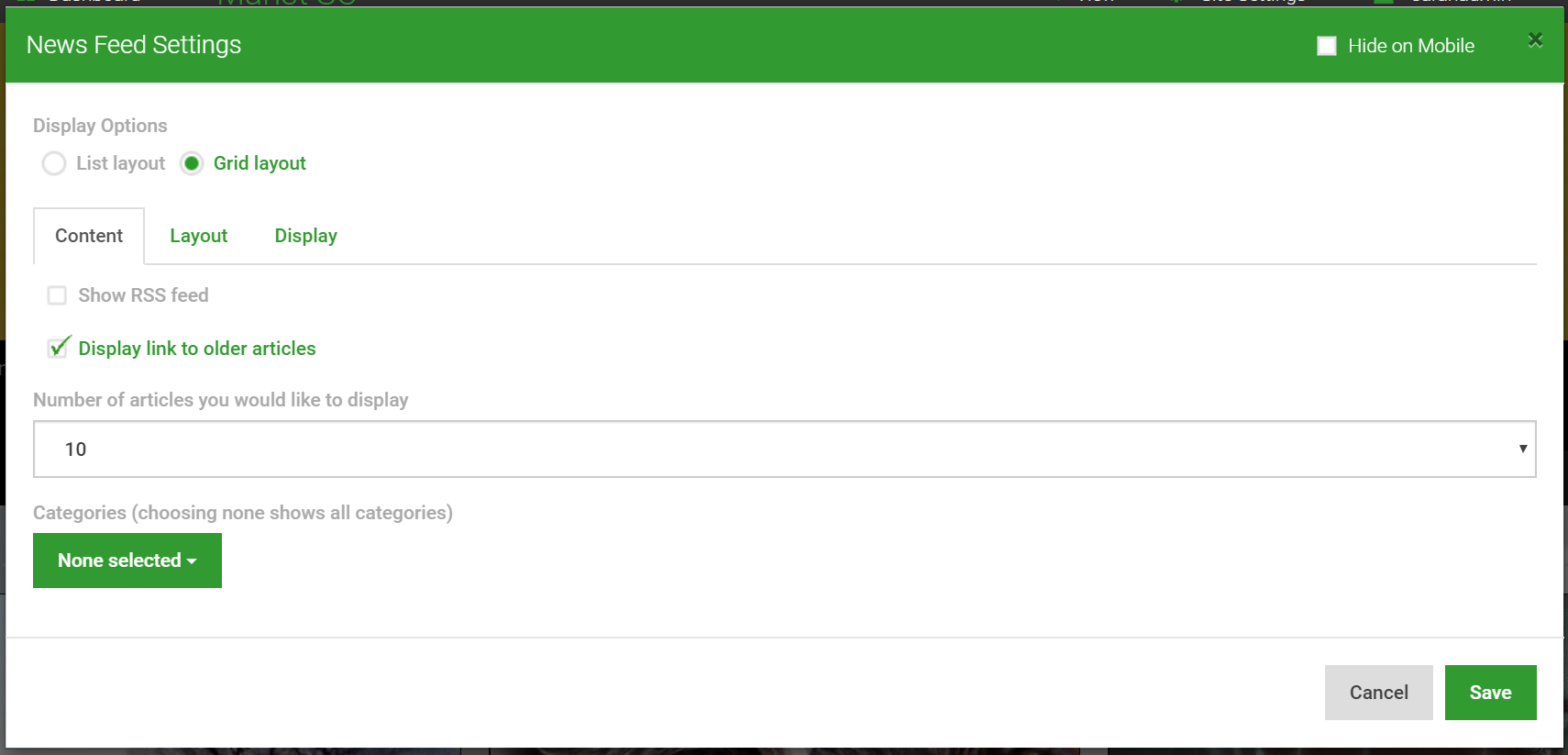 In the Grid layout you have the ability to change the Layout and also how the news articles are displayed.
Layout Options: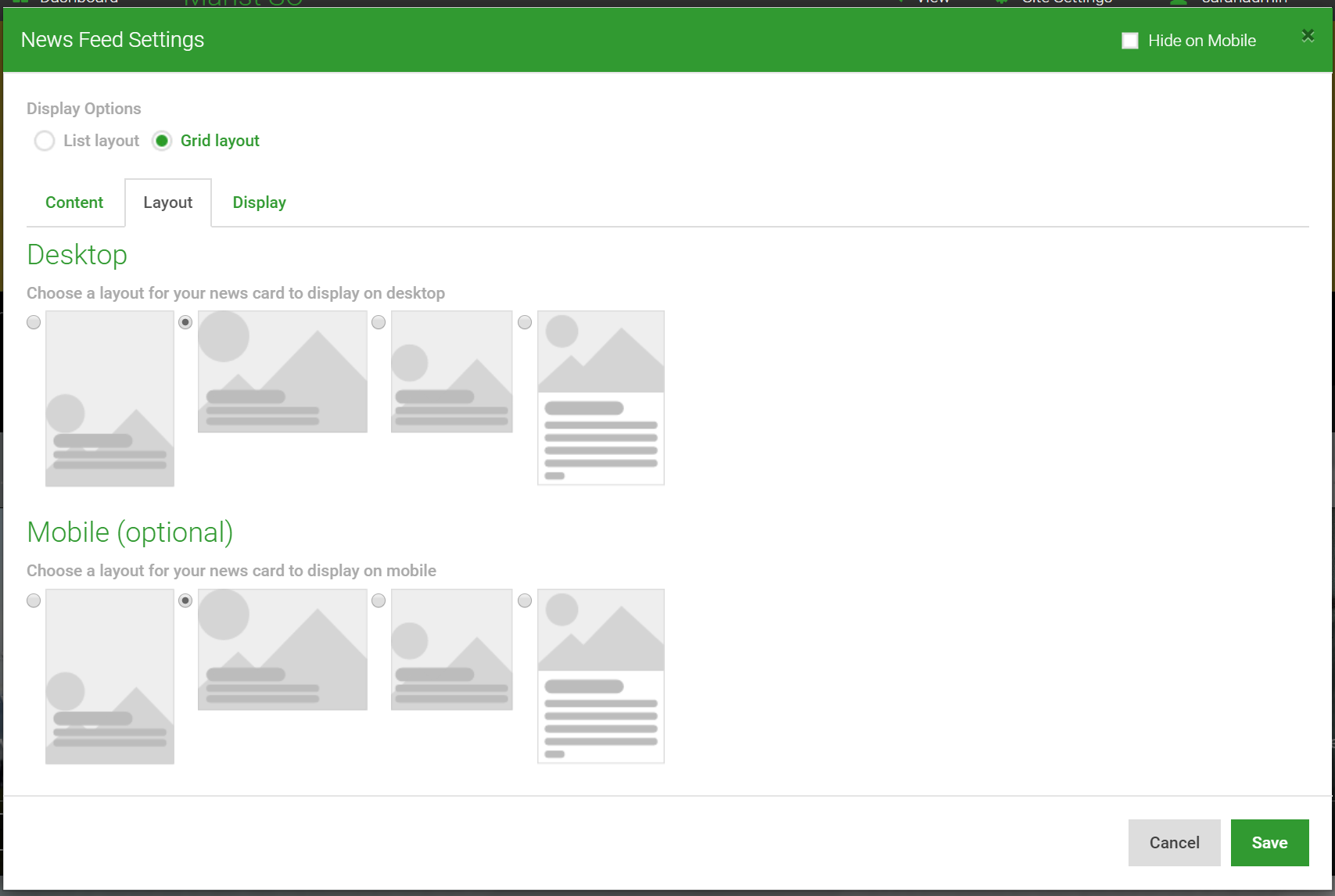 Display Options:
In the display options you have the ability to change the Image padding pixels, which content you want displayed on the article eg: Article header, showing text snippet, date published and having a divider line. You can change the text colour and the content padding.
You have the ability to change the cards background colour, transparency, border size, border colour and weather you want to apply a drop shadow or not.
On the news card there will be a button displayed to click through to the article, the default text for this button is "Read More", you have the ability to change this to read what you want.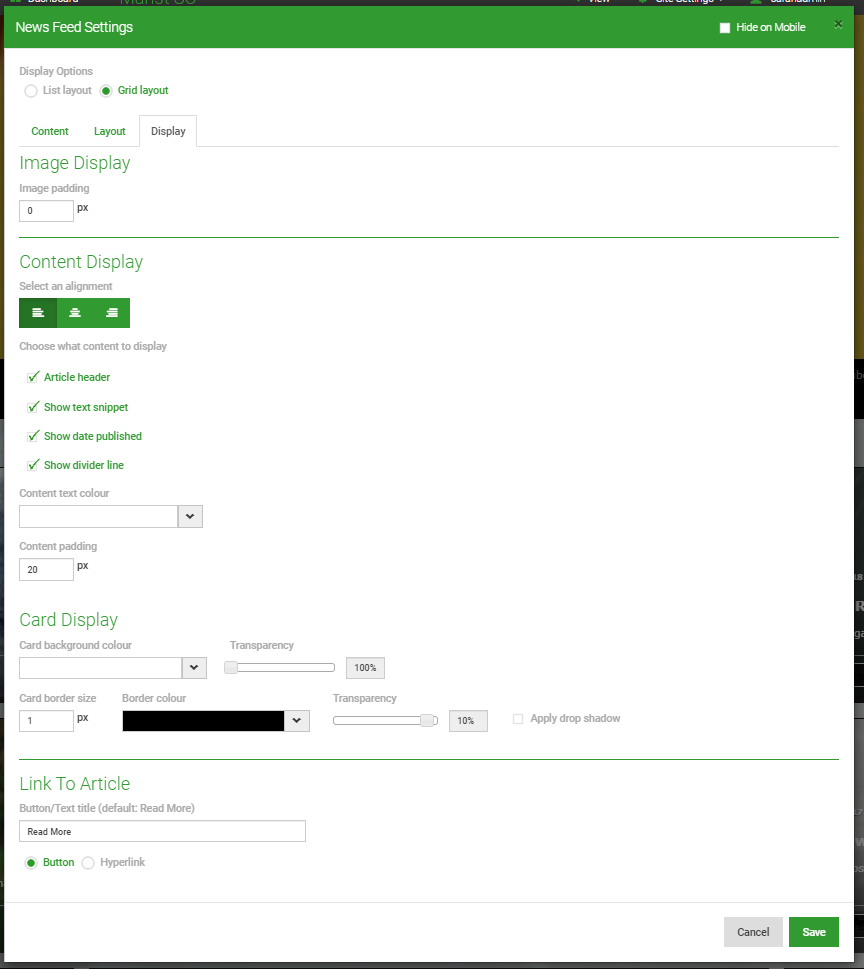 Click here for a step by step guide on how to add new news articles
Also see: