There are a few ways to register to a programme
Navigate to Programmes on the Youthtown website and navigate to the desired programme. This will open a blank registration form to complete
An emailed invitation to reregister. This will have all child and parent details prefilled.
If previously registered the fast fill wizard can be used to prefill the form. To do this check the confirmation email from your previous registration, it will contain a 'SP' reference number. Open the new registration form populate the SP reference and the childs date of birth, this will pull through all details from the previous registration.

Completing the Registration
Complete the child's details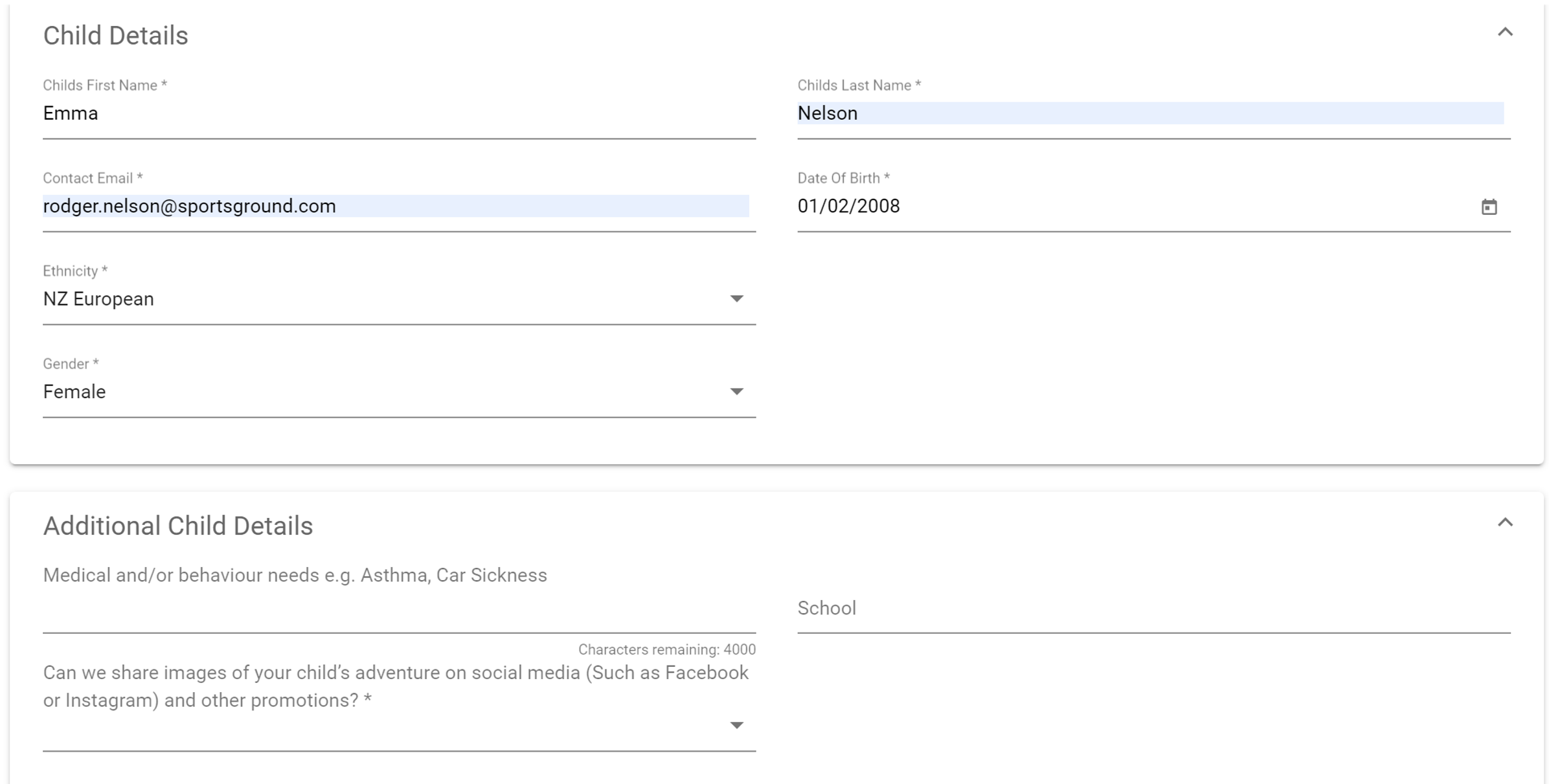 Enter the parent/guardian details

The parent/caregiver 1 information will be used to create the contact in Xero for invoicing.

Enter the name of any additional people that can pickup the child.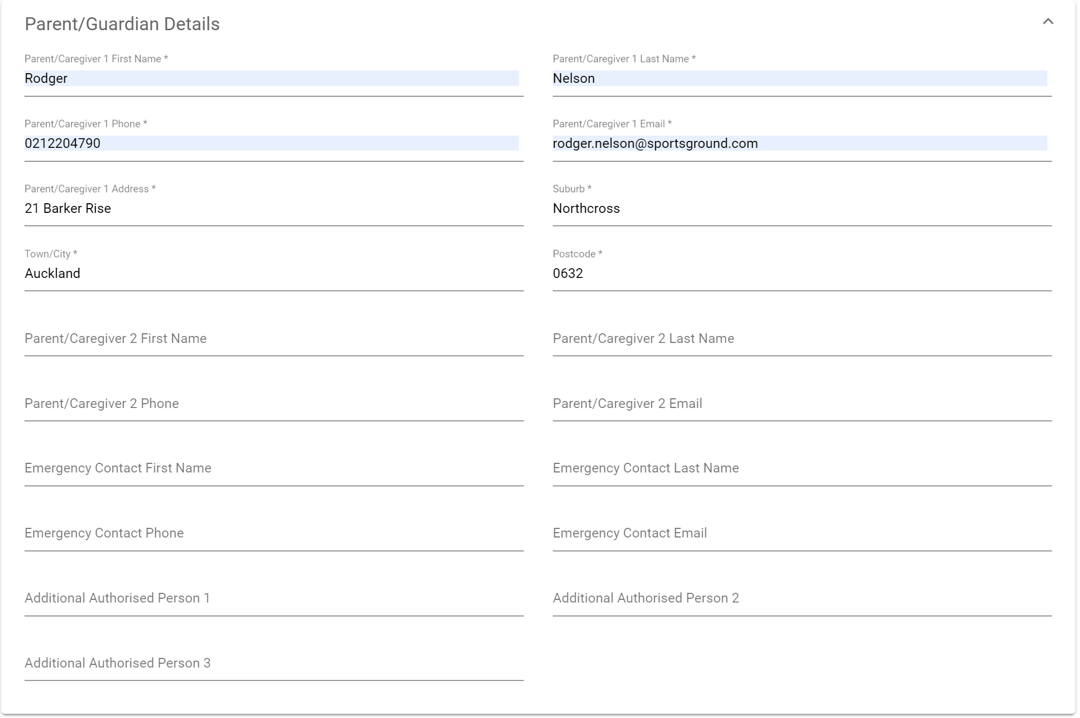 Answer the WINZ subsidiary question

Optionally, enter a discount code this will apply a discount if valid. This will need to be done on any subsequent children to apply the discount to that child.

Select the dates the child will attend

Ability to filter by date range or product.

Ability to select all in the filter or full week or every day of a week i.e. every Monday.

Ability to clear all selected dates.

Any date that has past the maximum notice period for attendance cannot be selected.
Additional children can be added by clicking + Add Person

This will copy the contact, parent/guardian and attendance details from the first child.

Fees will be calculated for each child and a

Total Payable

will display at the bottom of the form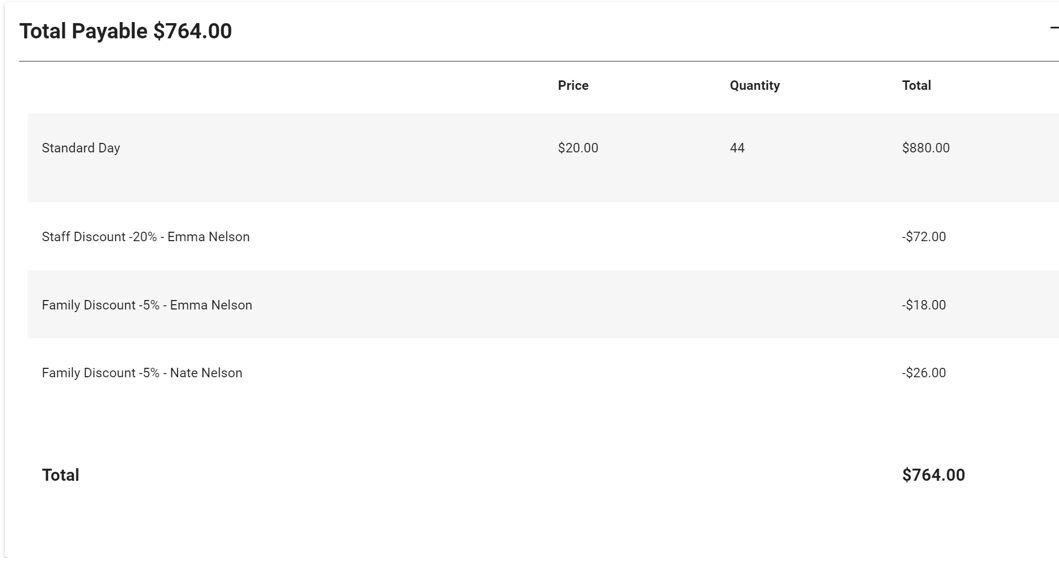 A payment cart screen will open with the ability to pay by invoice or credit card. Only full payments are accepted from this screen.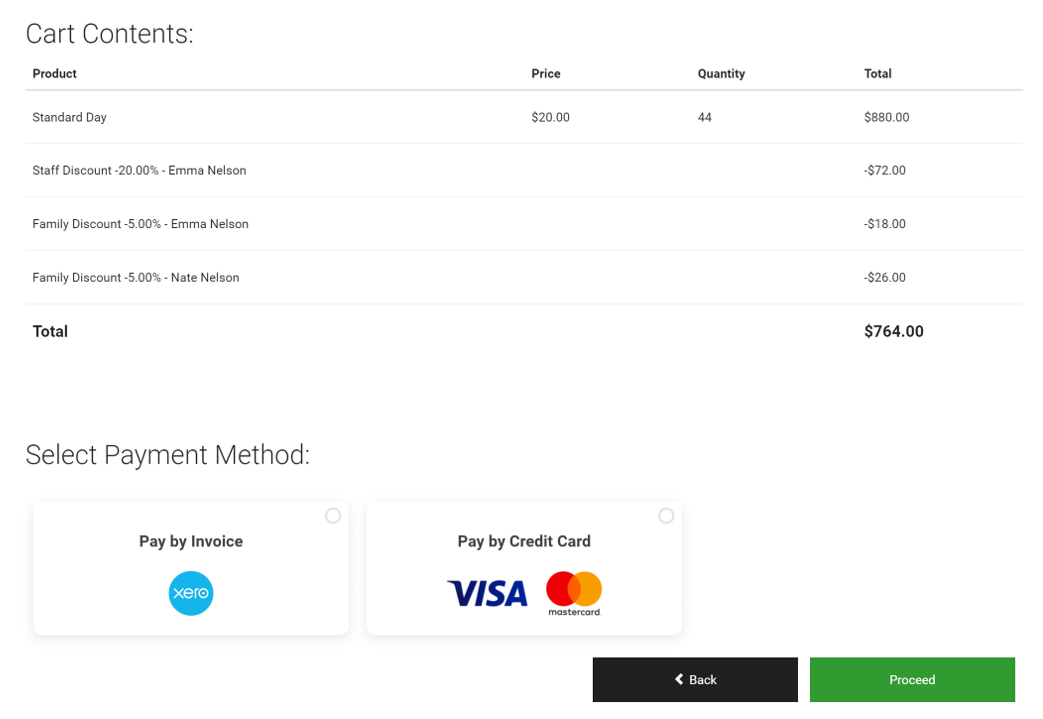 An email for each child will be sent to the contact email address. Confirming the details and providing options to pay online or edit the registration.