Complete the MSNZ Day Licence form to obtain a digital Day Licence. Day licences are only available for:
ClubSport Advanced events
Drivers over the age of 16
A day licence application will be approved by a Steward at the event.
Completing the Form
Read this article for more information on adding/renewing a licence.
All of your personal details from your profile will auto-complete the application form. Any personal information you complete on your licence will update into your profile.
Complete all other fields, check the terms and conditions then click Submit.
You can now login to view your licence in the MotorSport New Zealand mobile app, but your licence will need to be approved by a Steward at the event before you can race.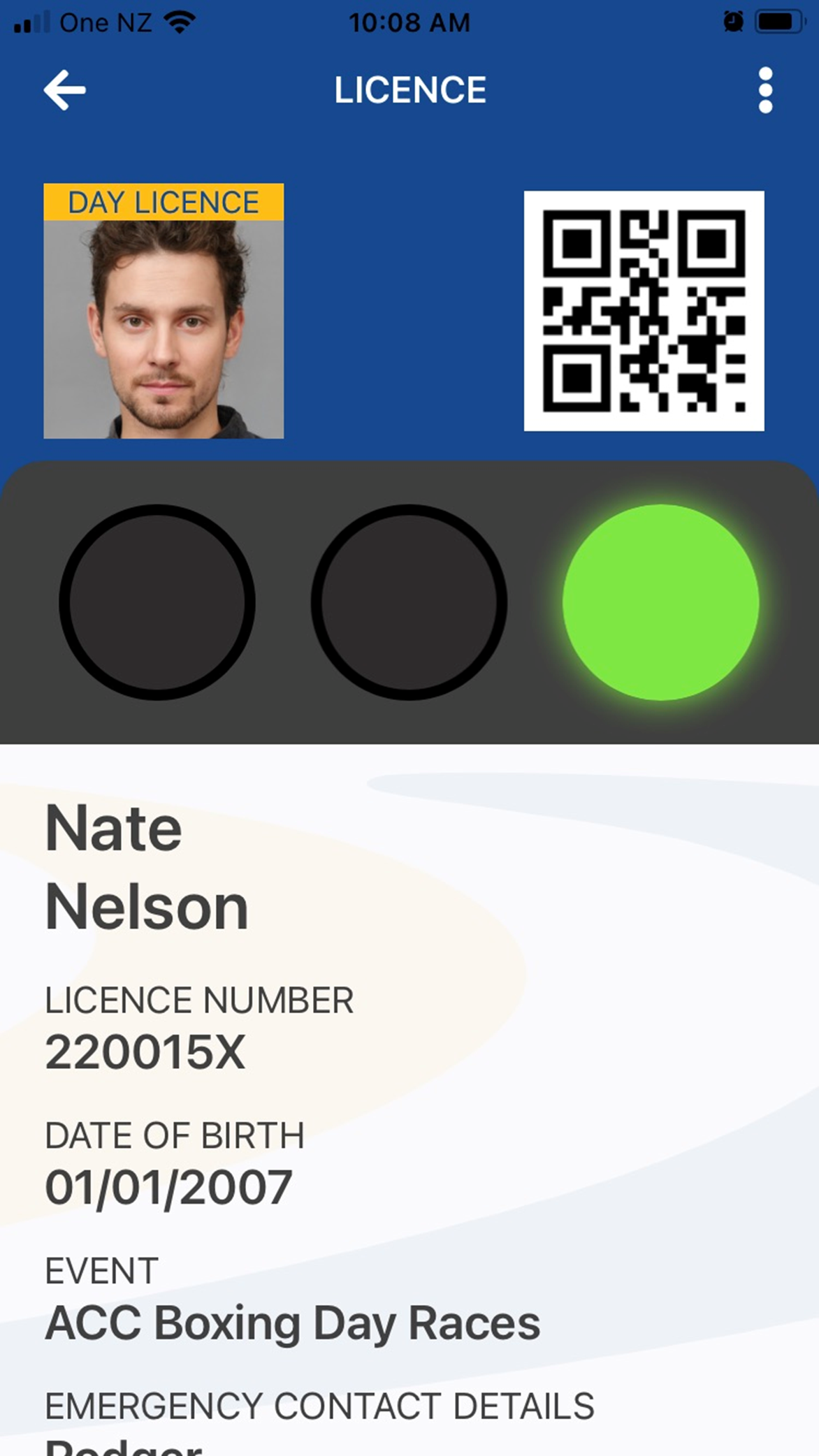 More Details of the Licencing Process
Day licences can only be used to register for the selected event and can only be used once.
At the event, a steward will review the licence, provide you a safety briefing and approve you to race. Once you are officially signed into the event your licence will become expired.