You can make a phone number a clickable link that opens a dial dialog on smartphones and mobile devices.
To get started, highlight the number and click the Link button.

Next, change the Protocol to <other> and paste the phone number into the URL box, with the prefix "tel:+" as shown below. Click OK when finished.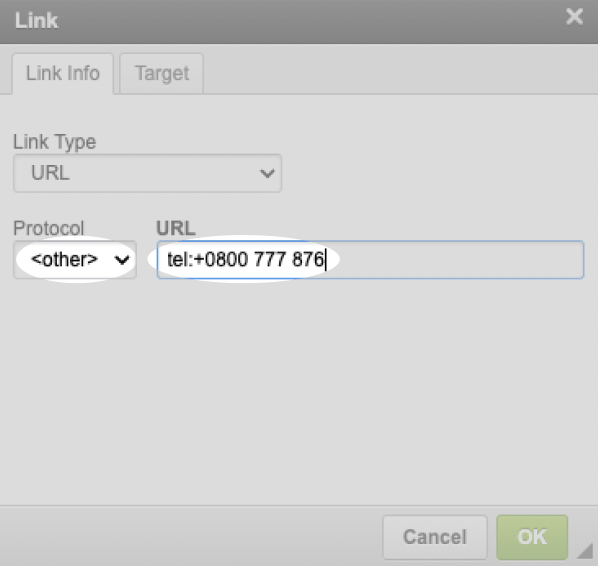 When viewing your website, the phone number will now be underlined - showing that it is a clickable link.

When you view the page from your mobile and click on the phone number it opens the dial dialogue for you to click.