You can make a phone number a clickable link that opens a dial dialog on smartphones and mobile devices.
To do this ... first enter the phone number in a text field. Highlight the phone number and select the link icon from the menu.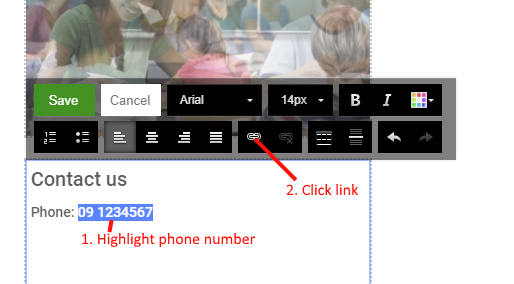 This opens the Link dialogue box. Change the Protocol to <other>, in the URL field enter tel:+ then the phone number, click OK.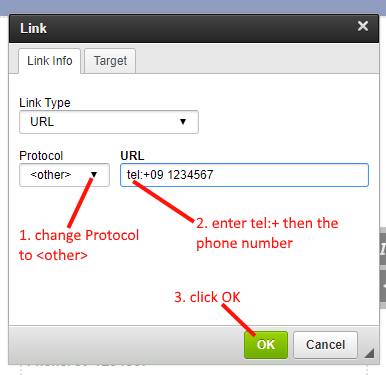 When you view the page from your mobile and click on the phone number it opens the dial dialogue for you to click.