This articles explains how to set a background image to a section and overlay text. This lets you create the look of text floating over an image.
If you are using a full width "section background image", for best results the image should be 1920 px in width, and whatever height you prefer.  This will ensure your image looks crisp on all devices (provided you begin with a good quality image of course).
Add a text box with the text you wish to display eg. WELCOME. You can change the font and colour of the text, centre it and add some spacing so it appears in the middle of the text box.
Click into the Section Settings >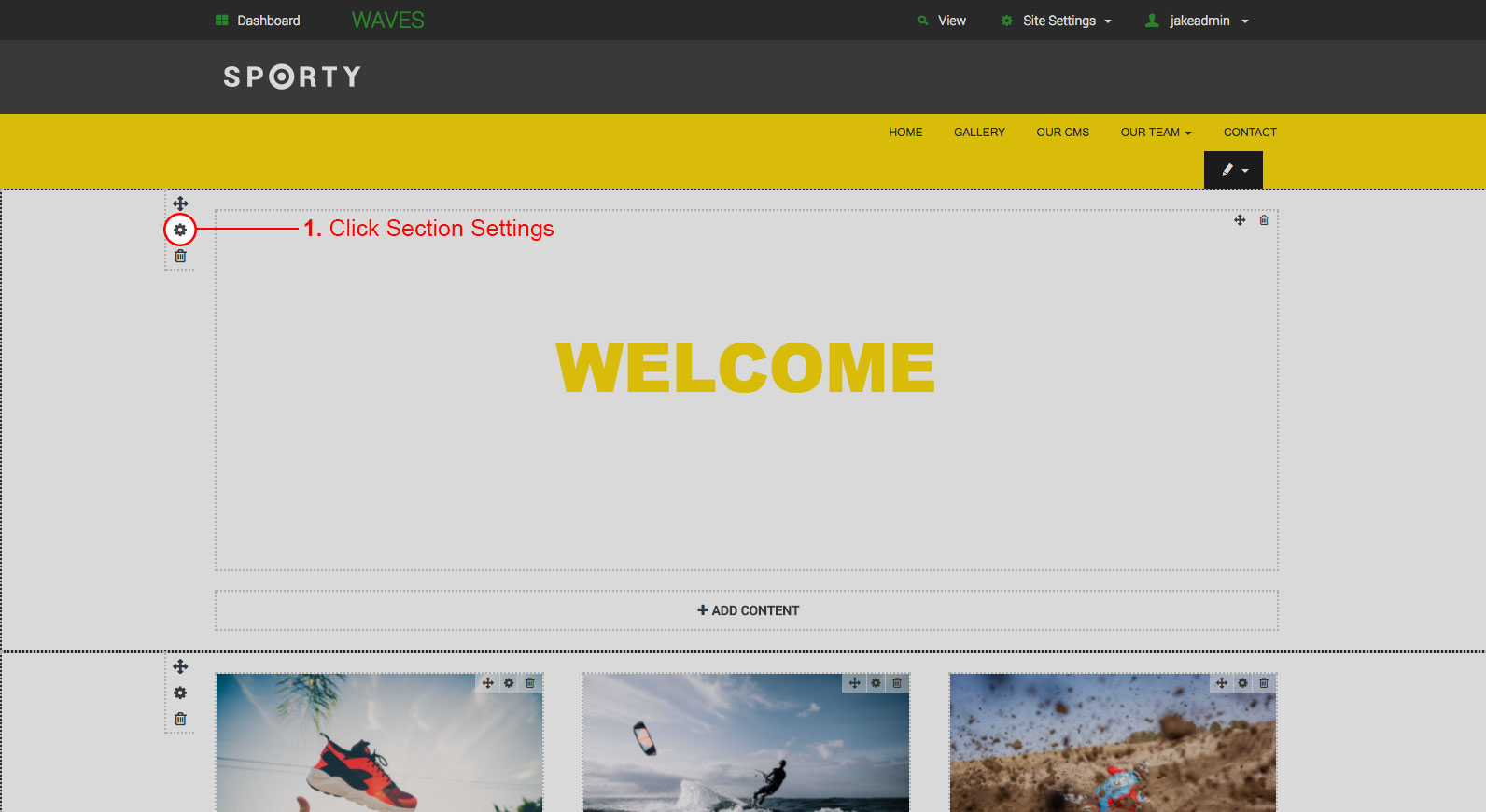 Click 'Background' tab > Click Image button > Choose the image from your Gallery > tick 'Full width background' > Save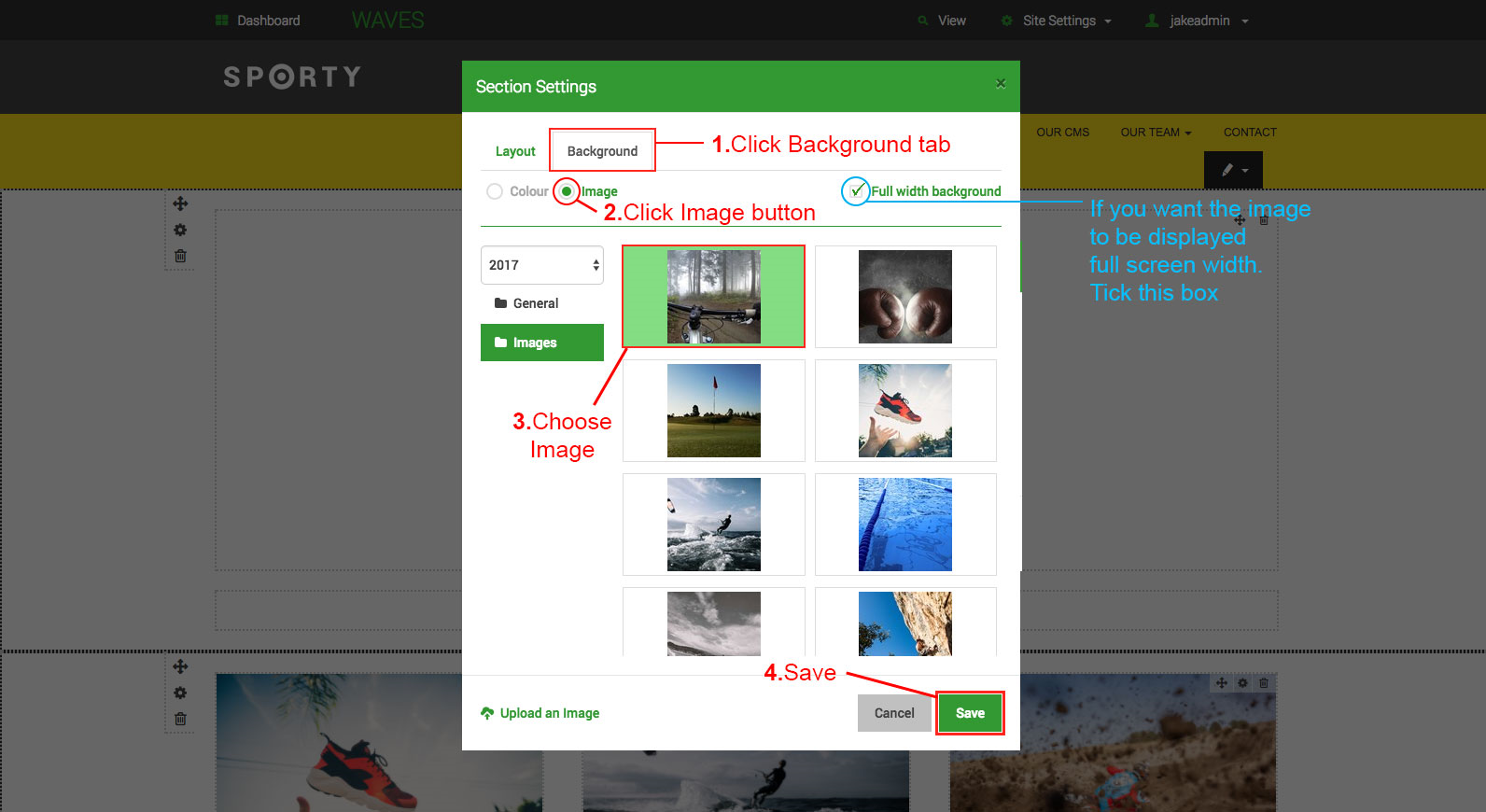 The page displays as follows ...